'RHOA': Here's Where Porsha Williams Stands with Phaedra Parks
Very few Real Housewives of Atlanta storylines rival the drama that went down between Phaedra Parks, Porsha Williams, and Kandi Burrus. Williams recently discussed her relationship with Parks, who was at the center of the situation, and revealed if they are friends or not.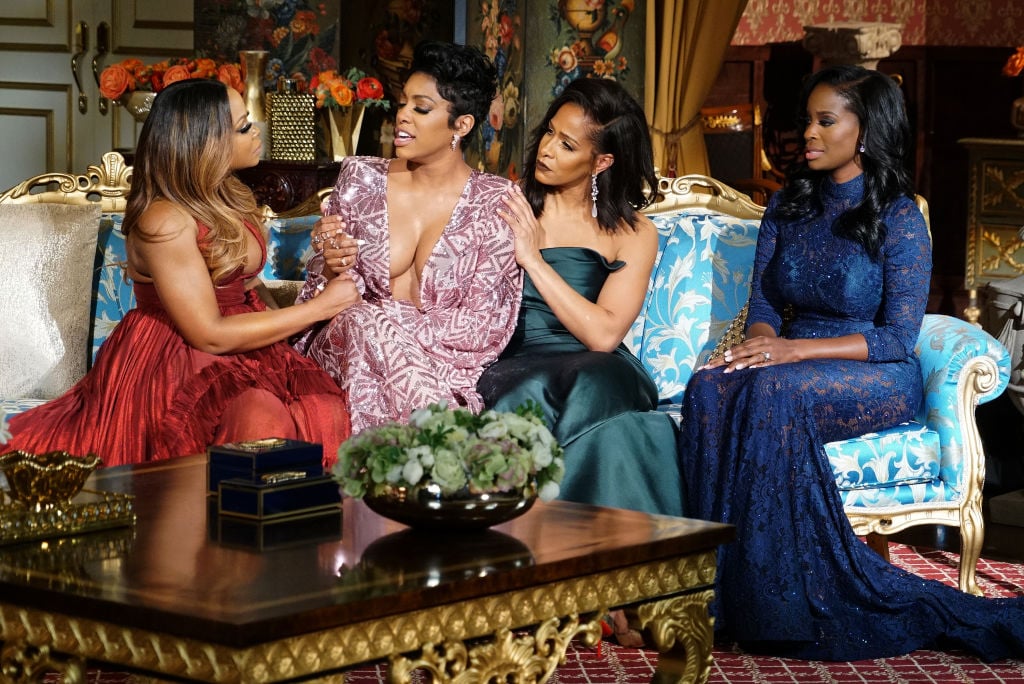 Here's why Porsha Williams and Phaedra Parks fell out
Willians and Parks had one of the biggest fallouts in the show's history. The two and Kandi Burrus were involved in a massive storyline.
Burrus and Williams had an issue because Williams said that she heard that Burrus and her husband, Todd Tucker, had discussed drugging her and taking her home with them.
The two were at odds about the claim and then it was revealed at the reunion that the rumor started from Parks herself. It resulted in a big scene where Burrus lambasted Parks and Williams sobbed, realizing that she had seemingly been duped. Parks attempted to say she had only repeated something that she heard, but Williams dismissed the claim, saying that Parks said that she heard it come directly from Burrus herself.
Burrus and Williams were able to move on and have a cordial relationship after the drama. Parks exited the show after the reunion.
Porsha explains what her relationship with Phaedra looks like now
It doesn't look like Burrus and Parks are going to see eye to eye anytime soon, but Williams revealed to Andy Cohen on Watch What Happens Live that she and Parks have moved on for the most part.
Williams explained, "I've gotten an apology at the reunion, and then shortly after that we chatted for a bit [and] I got an apology. But we haven't had a full conversation about the situation. I think just over time, we've let it go."
She also said that they are able to have nice conversations with each other. "You know, we still chat here and there. [It's] just, 'How you doing? How are the kids? How's PJ?' But we haven't been able to have that full sit down, which is fine. I'm good with it."
Since were are in the middle of the coronavirus (COVID-19) pandemic, the Real Housewives of Atlanta reunion will be filmed virtually and air in the near future on Bravo.