RHOA: Here's Why Fans Think Porsha Williams and Dennis McKinley Have Split Up Again
Have Real Housewives of Atlanta's Porsha Williams and her fiancé called it quits..again? Fans of the show and blog sites believe that Williams and Dennis McKinley are no longer together after Williams posted cryptic messages to her social media account.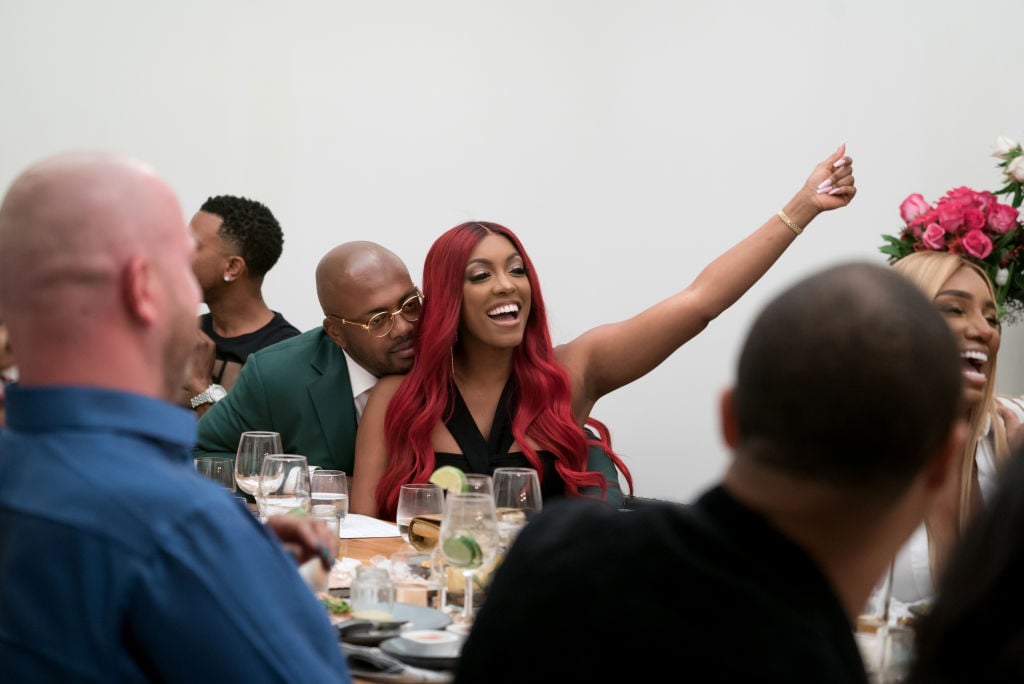 The two have had a rocky road following a whirlwind romance after McKinley admitted he was unfaithful. Williams forgave McKinley and they appeared to be on the road to the altar. But Williams's social posts may be a hint that there's trouble in paradise. 
Porsha Williams and Dennis McKinley reconcile after his infidelity 
The road to reconciliation for the couple was rough. Though the two were able to get back together following McKinley's cheating escapade, it wasn't easy putting the pieces back together. 
RHOA viewers watched as Williams struggled with coming to terms with McKinley's betrayal. Still, Williams tried her best to co-parent with McKinley and utilized family therapy to help her through her emotions. After several weeks of therapy together, they reconciled – with both of them committed to saving their family.
McKinley surprised Williams while she was on a cast trip to Toronto and re-proposed to the star. He previously asked for her engagement ring back after coming clean about the infidelity. She happily accepted the proposal and took it as a sign that they were moving in the right direction. 
People believe Porsha Williams and Dennis McKinley split after Williams posts cryptic social media posts
Not everyone was convinced that McKinley was ready to be a family man. Williams co-stars had doubts and admitted in their confessionals that they weren't sure if things would work out. Williams's family was the most difficult to get on board. 
In an effort to get Williams's family on their side, McKinley arranged a family meeting to apologize for hurting Williams. All were able to forgive one another and move forward. McKinley later shared to his Instagram account that after almost a year of not speaking due to his indiscretions, he and Williams's sister are now in a good place. He later deleted the post. 
Williams soon said that she and McKinley were working on baby number two and planning their wedding. But the happy moments didn't last long. McKinley was photographed at an Atlanta area restaurant with several women, which put him in an uncompromising position considering his past infidelity. McKinley denied that he was cheating again.
Williams addressed the new allegations on a recent episode of Bravo's Watch What Happens Live. She claimed the two were working on their relationship and asked for prayers, but was hesitant in answering whether or not she trusted her fiancé.
Just days later, Williams posted cryptic notes to her Instagram story. "Done," she wrote in one post. In another, she warned that she was, "About to tell it all." She ended the Instagram stories with a clown emoji.
Fans are led to believe that Williams's posts are directed towards McKinley. 
"I think #porshawilliams is done with #Dennis y'all," wrote one.
"Looks like Porsha and Dennis Has Broken Up Once Again," wrote another. 
Williams has yet to speak on the assumptions. Hopefully, all is well in the Williams/McKinley household.