'RHOA': How Cynthia Bailey Feels About Nene Leakes' Exit
Nene Leakes makes it clear that she's not returning to RHOA but that doesn't mean that her former co-stars won't miss her. Despite her issues with her longtime frenemy Cynthia Bailey, Bailey insists that there would be no show without Leakes. The soon-to-be Mrs. Mike Hill also says she's sad about Leakes' exit.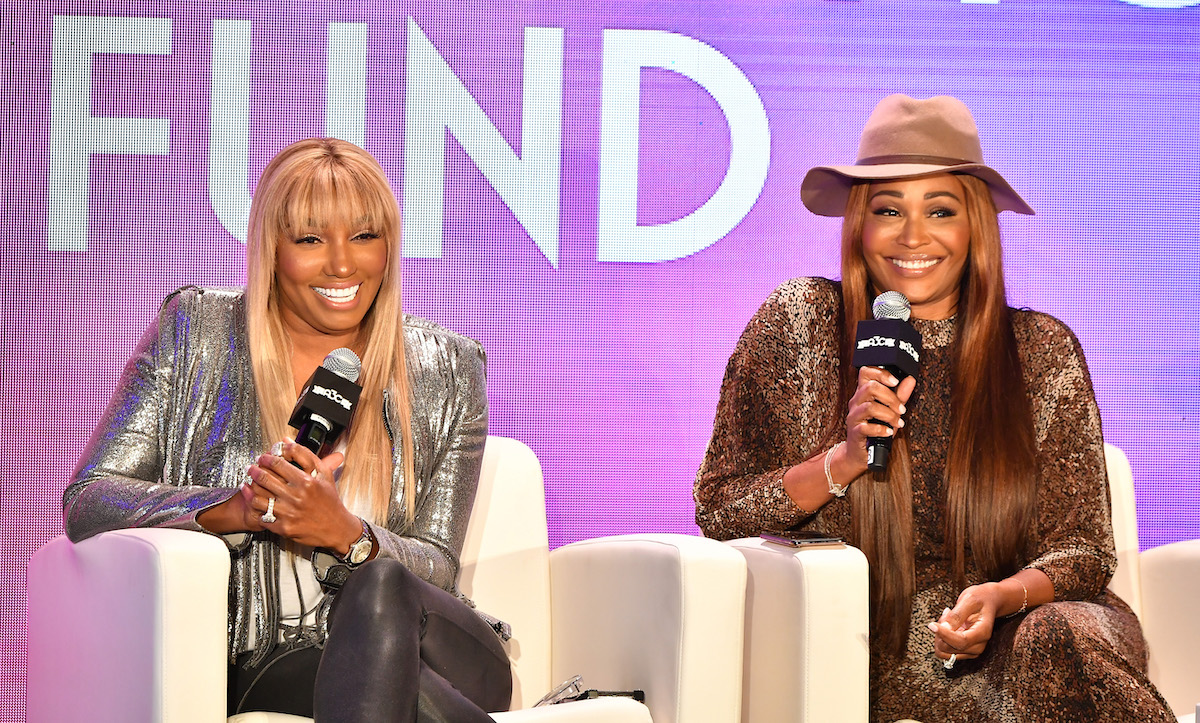 Nene Leakes on her exit from 'RHOA'
Rumors about Leakes' spot on the show being in jeopardy have floated around for at least three seasons. Season 11 proved to be a difficult one for Leakes with her husband Gregg's cancer diagnosis, coupled with her having issues with many of her co-stars on the show.
Leakes' on-camera scuffle with production members during a disagreement about letting a camera crew into her closet appears to be the straw that broke the camel's back. Bravo executives and the show's crew are said to have grown tired of Leakes' alleged superiority complex and the difficulty in working with her. She filmed fewer episodes in season 12.
Leakes finally addressed the long-standing rumors about her not returning for season 13. She says she was offered a more minimal role – six episodes to be exact – and felt the offer was unfair. She does admit that her salary for the show was not compromised.
Leakes says she's devastated over the situation and hopes that she and Bravo can come to a mutual agreement to positively move forward. She's also slung some shade Andy Cohen's way, hinting that she feels she's responsible for the success of the show overall.
This would not mark Leakes' first exit from the show. She was absent from season 8 completely before returning as a friend to the show in season 9.
How Cynthia Bailey feels about Nene Leakes' 'RHOA' exit
Bailey was one of the first cast members to speak on Leakes not filming with the rest of the cast ahead of the season 13 premiere. In a September 2020 interview with E! News' Just The Sip, Bailey said of her on-again-off-again friend:
"I don't really have any real answers for you, to be honest," she said at the time. "So, I can just tell you, I haven't filmed anything with her yet. So, that's that."
Still, Bailey was hopeful things could take a different turn, explaining that everyone's contracts each year for the show are different and cast members begin filming at different times. She also made it known that no matter if there's a rivalry between her and Leakes, there's no ill will on her end.
"NeNe and I are where we are now, but for a long time she was a very, very good friend of mine, who I loved very much, who I still have love for," Bailey said. "I want her to do what is best for her…She was one of the O.G.s on the show. You know, when you think of 'Real Housewives of Atlanta,' you do think of NeNe."
In a new interview with Entertainment Tonight, Bailey elaborates on her feelings now that Leakes' own confirmation of not returning to the show is public.
Bailey says Leakes' exit is surprising. "She gave us this platform," Bailey says of Leakes. "She helped build this platform that I have been working on."
Season 13 of the show continues to film, with Bailey's wedding to Mike Hill being her central storyline.