'RHOA': How Kandi Burruss Feels About Cynthia Bailey's Insistence To Keep Her Wedding Date Despite a Global Pandemic
'RHOA's' Cynthia Bailey stands by her decision to have a big wedding amid a pandemic and Kandi Burruss understands Bailey's decision.
Cynthia Bailey and Mike Hill's lavish 250 guest wedding amid COVID-19 caused quite a stir with fans. Even more so, the couple even had tension during planning during such ever-changing and stressful times. Through it all, the RHOA star insisted on having her dream wedding.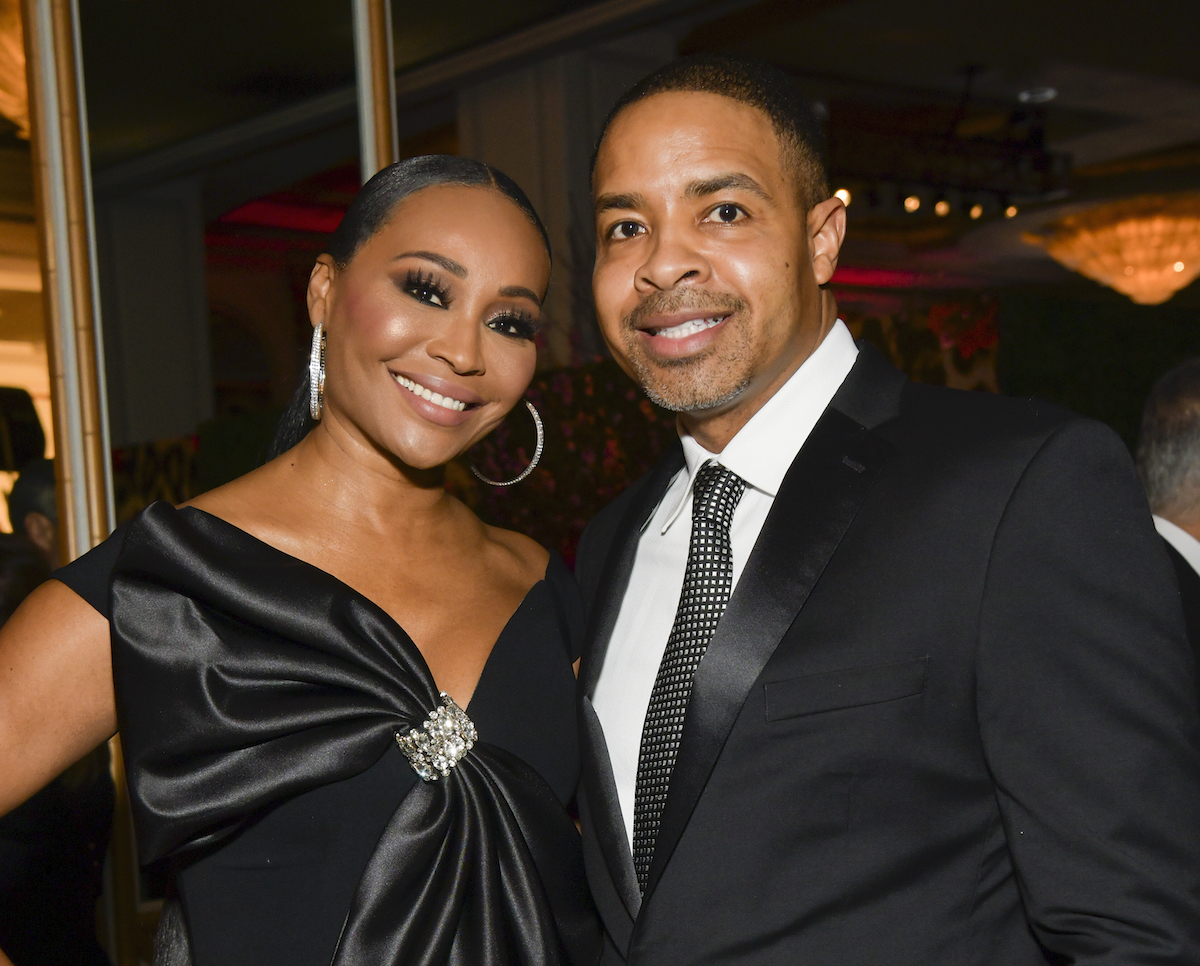 In a recent interview, her co-star Kandi Burruss says she understands why Bailey wanted to have her big day.
Cynthia Bailey says her 250 guest wedding followed all COVID-19 safety precautions
Bailey has set the standard with how to plan a wedding amid a pandemic. Her wedding to Hill on Oct. 10, 2020 had 250 guests but the couple spent major bucks on ensuring they adhered to all COVID safety precautions.
Related: RHOA: Why Cynthia Bailey Is Getting a Prenup With Mike Hill
Page Six reports that all guests were required to have temperature checks. They were also required to wash their hands before entering the wedding. Masks, face shields, and hand sanitizer were available at their leisure.
"We had people walking around encouraging people to put their mask on whenever they took it off because they had to obviously take it off to eat and drink," Bailey told the publication. "We had to stay on a couple of people about that. But for the most part, a lot of people left right after the ceremony, which was kind of great because that took that pressure off."
Mike Hill and Cynthia Bailey argued over having a huge wedding but Bailey was adamant that she preferred such
Hill and Bailey's storyline on season 13 focuses on their wedding planning. Unlike most bride and grooms, the couple had to worry about a guest limit due to the ongoing spread of a deadly virus.
While Bailey was adamant to move forward with a huge wedding on their "perfect date," Hill was more realistic and kept the idea open that a smaller wedding was more doable…or no ceremony at all.
Hill said he'd marry Bailey with or without the bells and whistles but Bailey was not so sure. This led to a battle of keeping their original date or changing. Bailey was open to changing if she couldn't have the wedding of her dreams. 
Related: 'RHOA': Mike Hill Talks Wedding With Cynthia Bailey, Prenup, and Cheating
In a recent interview with Shadow and Act, Bailey opened up about why having her dream wedding was so important. She told the publication: 
"I wanted to do a big wedding with all of our loved ones there because I kind of wanted my happily ever after, I wanted to do over from my first wedding. My first wedding was stressful and filled with drama," Bailey recalled. "So this time around, I just didn't want like a little small thing in the driveway. I was like, 'I deserve this,' and let's try. And if I can't have it – if everything we put in place is not enough, then we'll talk about it then. But can we just try?
Kandi Burruss sides with both Mike Hill and Cynthia Bailey regarding pre-marital arguments over the number of wedding guests
Bailey caught flack by many spectators for having a 250 wedding in the midst of a global pandemic. Watching the series and witnessing the tension between Bailey and Hill had even more people side-eyeing Bailey over her choice to move forward with a big wedding in spite of Hill's reservations. 
Burruss says she understands Hill's frustrations but also why Bailey felt so strongly about having her dream wedding. 
"I got where Mike was coming from but at the same time I kind of understood where Cynthia was coming from," Burruss said during a recent interview on Watch What Happens Live. "This is her big day. She's never gonna do it again. This is, hopefully, the last marriage she's ever going to have, so she really wants to have that moment. Even though, for him, I got what he was, like, 'do you want to marry me or not?'"
Things went smoothly for Bailey and she recently revealed that none of her attendees tested positive for COVID-19.
RHOA airs every Sunday at 8 pm EST on Bravo.