'RHOA': How Kandi Burruss Feels About Kenya Moore's Love Life and Relationship History
RHOA fans aren't the only ones who express concern regarding Kenya Moore's marriage to Marc Daly. The RHOA star and Daly split after just two years of marriage and their union remains in limbo. Moore's co-star, Kandi Burruss, has her own concerns about Daly and says Moore's recent relationships show a pattern.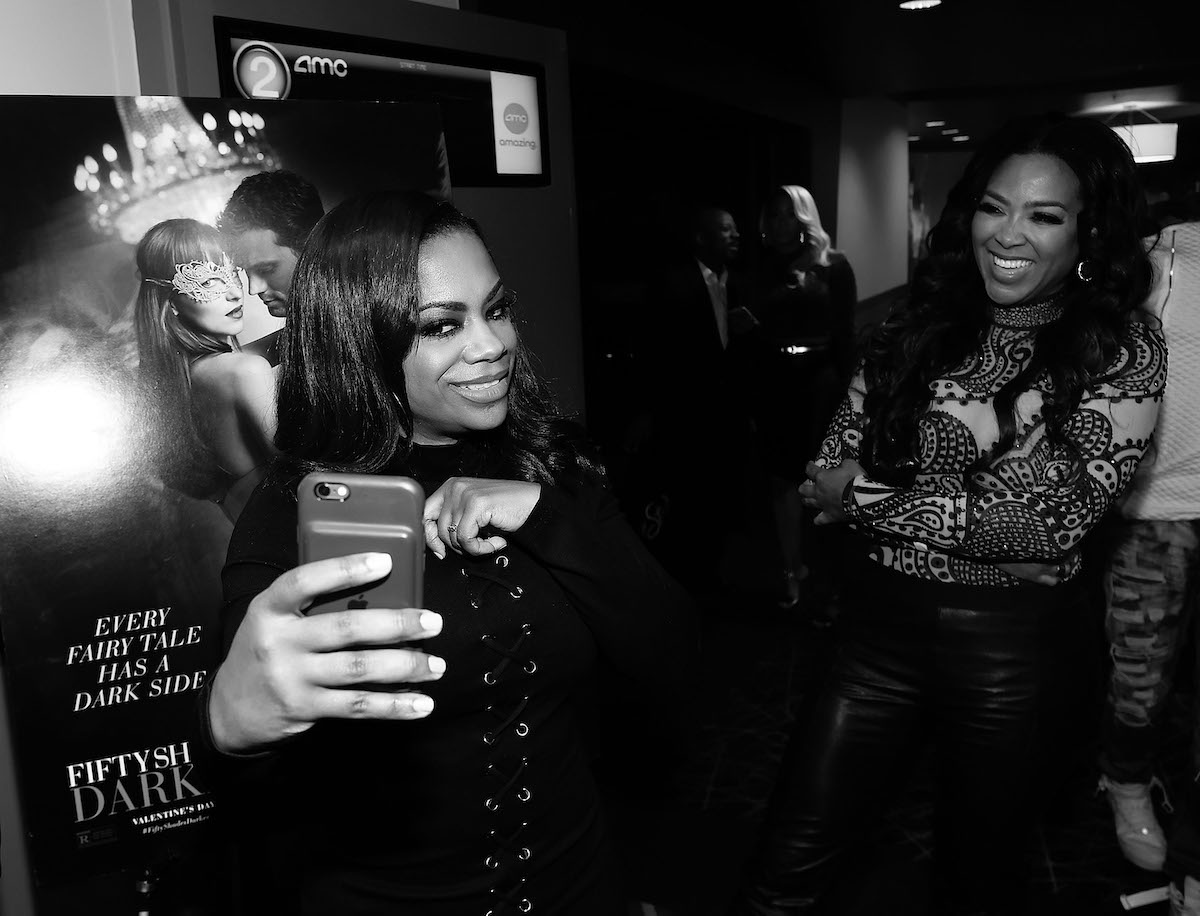 Kenya Moore is in the midst of a painful separation from her husband
Viewers have watched Moore's marital breakdown since season 12. Fans often question whether or not Daly wants to remain married to Moore. He appears dismissive, disrespectful, and overall disinterested.
During the start of season 13, the two were separated for 10 months with Moore admitting things between them remain at a standstill. During a visit to a divorce attorney to discuss her options, Moore explains that Daly's treatment toward her is still abrasive.
Related: 'RHOA' Producers Say Kenya Moore and Marc Daly's Relationship Got "Progressively Worse" During Filming
Prior to Daly, Moore was in an on-again-off-again relationship with Matt Jordan who was over a decade her junior. The two struggled with communication and Moore accused Jordan of being aggressive. He broke her garage window following an argument.
When Moore first joined the cast, she was dating Walter Jackson. The two split when Jackson decided he did not want to become engaged. He later accused Moore of exaggerating their relationship for the show.
Kandi Burruss says Kenya Moore's recent relationship track record is not the best
Burruss and Moore are close friends. Moore often confides in Burruss about her marital woes and Burruss is not only a listening ear but also provides Moore with advice. In fact, she encouraged Moore to move on from Daly during the season 13 premiere episode, citing Moore's clear unhappiness.
"He has all the power. You are going up [to NYC] trying to see him, even though he should be the one trying to see you," Burruss tells a tearful Moore. "You're the one trying to figure out if there's any way to fix this. He should be doing those things…it just seems like it's either his way or the high way."
In a confessional, Burruss says it's time for Moore to move forward without Daly. "Girl, just cut the ties and move on."
Burruss elaborated on her thoughts on Moore's love life during a recent appearance on Watch What Happens Live. Co-star Marlo Hampton made snide remarks about Moore's unsuccessful relationships, saying Moore can't keep a man.
Related: Are Kenya Moore and Marc Daly Divorcing Because of 'Real Housewives of Atlanta?'
Burruss disagrees, telling Andy Cohen Hampton has no right to chime in on people's marital trouble as Hampton is single. She does however believe that Moore's choices in men have been questionable.
"With the Kenya question about the man…I wasn't trying to say Kenya can't keep a man. I was just like, okay, the last two relationships wasn't going so great, but that doesn't mean it's her fault! The man ain't so great, you know what I mean," she said.
In terms of Moore's current marital status, Burruss admits she's confused. "It does seem like it's changing on the daily. One minute, she's there working it out, and then the next minute she's filing for divorce, but then it was filing for child custody agreement, I was getting confused at certain moments, so I'm not really sure what the status is because it's forever changing."