'RHOA:' How Porsha Williams Feels About Season 13's New Cast Members Drew Sidora and Latoya Ali
The highly anticipated 13th season of RHOA has begun filming and fans are eager to see what drama the housewives will bring. Nene Leakes' role, or lack thereof, in the series unclear, but fans will meet a new face, Drew Sidora, this season. Porsha Williams recently expressed her feelings on her new co-stars.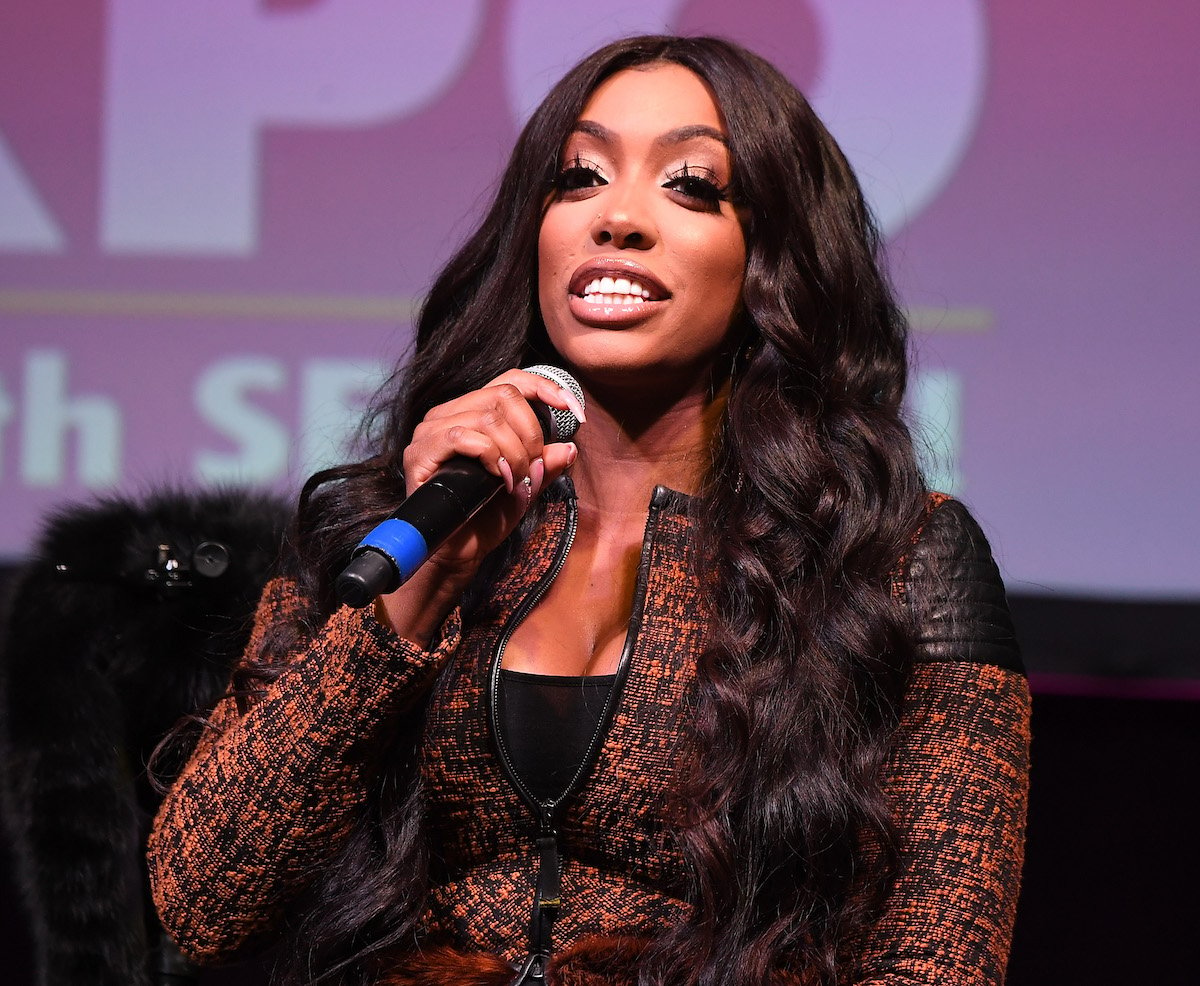 Drew Sidora and Latoya Ali are joining 'RHOA' season 13
Love B. Scott reports that Sidora and Ali are the new faces of RHOA. Sidora is a full-time peach holder, while Ali will be appearing in a "friend to the show role," as Marlo Hampton and Tanya Sam have been in for several seasons. The two are taking the place of Eva Marcille.
Related: Eva Marcille Admits She Was Unhappy On 'RHOA' and Stayed For The Money
Sidora is an accomplished singer and performer. Her most notable roles include The Game and as T-Boz in the VH1 television biopic about supergroup TLC, CrazySezyCool.
Sidora's acting credits also include That's So Raven, Step Up, and White Chicks. She's also taken her talents to the stage in the stage adpaption of Set It Off.
The Detroit native relocated to Atlanta several years ago and was reportedly considered as a cast member in 2015. Sidora is a mother of three and a wife. She'll mark the second full-time actor on the show since Kim Fields in season 7.
Sidora and Ali are acquaintances. Ali is also friends with Kandi Burruss. Ali has a popular YouTube channel, Latoya Forever, with over 1.4 million subscribers. Her channel focuses on lifestyle and wellness and typically revolves around fashion and family.
Ali announced that she and her husband are divorcing months ago, which Scott reports is already causing issues with filming. Her estranged husband is not open to filming certain aspects of their story.
Porsha Williams is happy about her new 'RHOA' co-stars
Williams opened up about her new co-stars during a recent chat on Dish Nation.
"I'm glad to have my check back because this sound like it's gonna be a whole sorority Hunny. How many wives is it gonna be," Williams joked.
With the addition of Sidora and Ali, the cast rounds out to nine, with a mix of peach holders and sub cast.
Still, Williams is open to having new cast members. "As far as Drew goes, I've met her before because she came on her [Dish Nation] with Brat [to promote the Set It Off play]," she said. "So I met Drew Sidora then, she's a superfun girl…as far as Latoya, I don't know much about her but she seems really cool, young, hip energy so I'm excited. I enjoy new blood.
Scott's report reveals production is looking to attract a younger demographic as Williams is currently the youngest full-time housewife on the series at age 39. Sidora and Ali are 35 and 33, respectively. Producers are also looking to potentially phase out some of the OG's.
Sheree Whitfield is also potentially returning to the series. Whitfield was a full-time cast member during seasons 1-4 and returned for seasons 7-10.