'RHOA' Interview: Cynthia Bailey Dishes on Married Life With Mike Hill and Season 14: 'I Consider This My Happy Ending, My Happily Ever After'
Like her castmates on The Real Housewives of Atlanta, Cynthia Bailey is looking ahead. Now that the Bolo drama that ruled season 13 is behind everyone, it's back to love, business, and family without the cameras rolling. She's still basking in the warm afterglow of her and Mike Hill's wedding on 10-10-20, a date that's forever etched in the minds of RHOA fans.
Bailey — now Bailey-Hill — still has multiple plates spinning as a reality TV Housewife, real-life newlywed, mom, daughter, and entrepreneur. Though the pandemic shifted her priorities a bit, she's dedicated to making everything work and is excited for fans to see what's coming next.
She recently spoke with Showbiz Cheat Sheet about her marriage, RHOA Season 14, and a few secret projects that she has on the burner.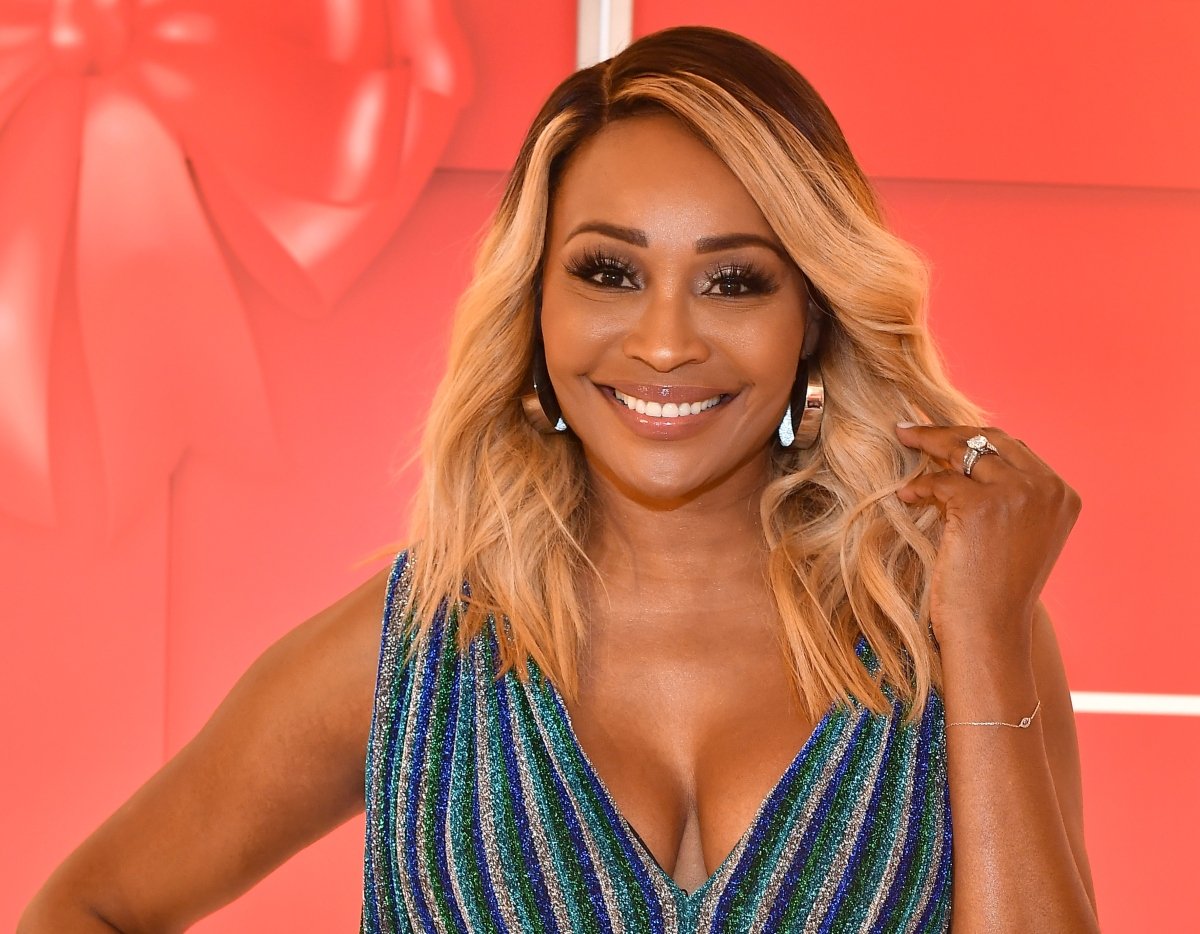 Cynthia Bailey is balancing wedded bliss with work
Following the much-discussed bachelorette party seen in RHOA season 13, Cynthia Bailey and Mike Hill tied the knot in October 2020. Bravo didn't air the ceremony, but fans caught glimpses of the love-filled event online. The couple is swimming in happiness.
Bailey sweetly marks their eight-month milestone and says, "a lifetime to go!" She tells us she's trying to balance her personal life with business as the world continues to open back up. "I've got to keep that same energy that I kept in the pandemic with my man."
Both are busy. Hill started a new gig a few months ago, but Bailey says they are finally making some romantic travel plans. "We definitely want to try to get over to the Maldives for our long-awaited honeymoon that we didn't get to take last year," she shares.
As far as some of the scrutiny the couple faced for the wedding, Bailey reiterates that they took all the necessary precautions to ensure all attendees were safe. Guests were provided with face shields, temperature checks, and hand sanitizer stations at the adults-only affair. And no post-wedding illnesses were reported.
RELATED: 'RHOA': Mike Hill Was a Fan of Cynthia Bailey Before They Met
'The Real Housewives of Atlanta' Season 14 is anyone's guess
Somehow, Bailey managed to stay above most of the fray during the Real Housewives of Atlanta Season 13 reunion. As rumors swirl about the season 14 cast lineup and juicy new storylines (ahem, Porsha Williams), Bravo has yet to announce a renewal.
As a longtime Atlanta cast member who's put in 11 seasons, there's a good chance that viewers will see more of Bailey — even though she's living on the West Coast right now. When asked if she had a crystal ball what would she predict for RHOA season 14, she gave a fair answer.
"I don't know. I never know what's gonna happen going into each season," said Bailey. "I knew what was going to happen last season for me because I knew I was getting married. Even then, we didn't even end up filming my wedding." She added that she did not know her big day wouldn't make the cut but called it a blessing in disguise, because it allowed her to have a work-free wedding.
"You never know what's going to happen because I didn't know that was going to happen," she said. "For season 14, I don't know. By the time we start filming, you never know who's coming back or who's not coming back. We never really know until they let us know, and they haven't sent out contracts yet."
'RHOA' Season 14 will showcase Bailey as a newly married woman
Bailey said if she's invited to return, fans will get to see her fully immersed in married life with Hill.
"You guys saw my first marriage and the ups and downs with that. I consider this my happy ending. My happily ever after. With that, I've got to make sure whatever mistakes I made in my first marriage, I don't make in this marriage. And to just be able to make the time to make my marriage work," she explained.
And Bailey promises there's more to come from her and hubby. She could not go into detail, but she shared that they have a joint television project in the works. Stay tuned for part 2 of our interview with Cynthia Bailey-Hill.