'RHOA': Is Porsha Williams Pregnant After Getting Engaged to Her Co-Star's Husband? Here Are the Receipts
Is Porsha Williams pregnant? The star has been making headlines after she and her new man, Simon Guobadia, revealed they were engaged. Engagements happen all of the time, so why all of the fanfare? Well, Simon is still married to Williams' The Real Housewives of Atlanta co-star Falynn Guobadia. Since the engagement happened so fast, people are wondering if Williams may be pregnant.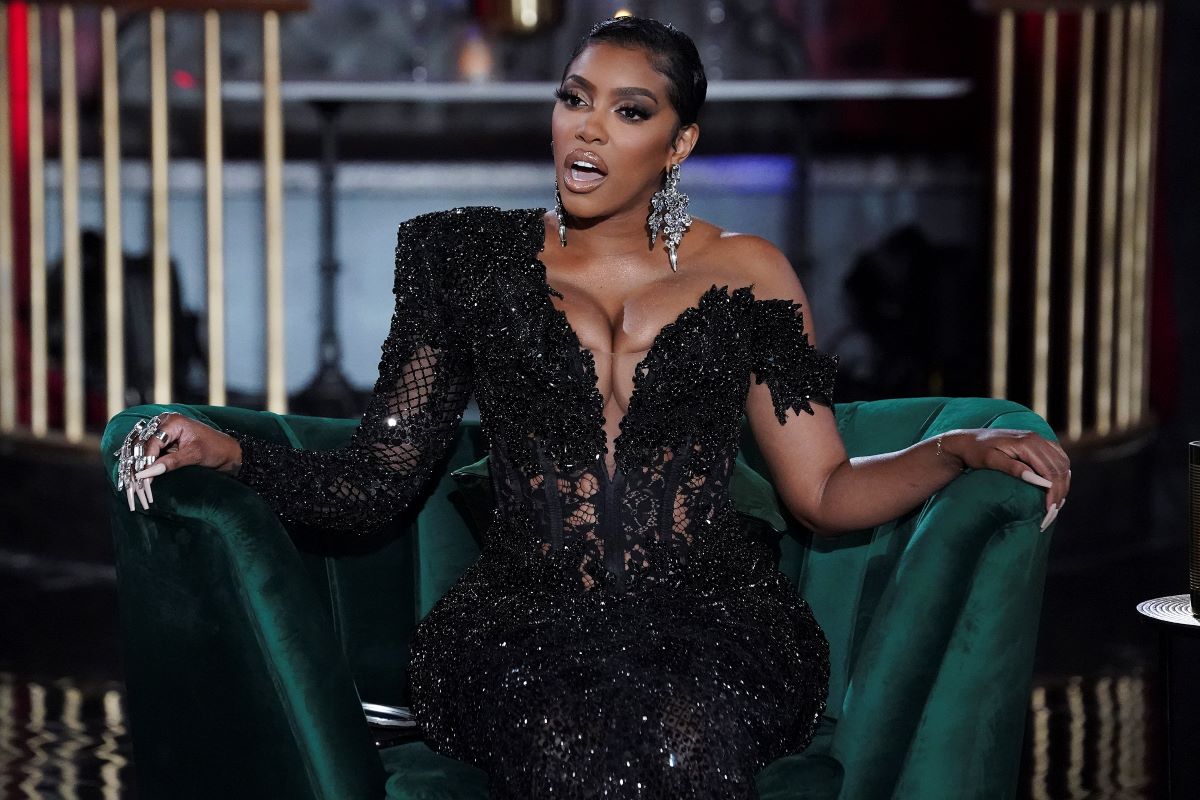 Porsha Williams is engaged
Williams shocked fans earlier this week when she announced she was engaged to RHOA newcomer Falynn's husband.
"Our relationship began a month ago—yes we are crazy in love. I know it's fast but we are living life each day to its fullest," she captioned a picture on Instagram of her and Simon. "I choose happiness every morning and every night. Tuning out all negative energy and only focused on positive wishes. He makes me so happy and to me, that is what matters most."
She went on to say that she had nothing to do with Simon's impending divorce.
"Falynn and I are not friends, and Simon's divorce has been settled," she wrote. "Our relationship is a positive, loving step forward in everybody's lives."
RELATED: RHOA': Porsha Williams Is Engaged to Co-Star Falynn Guobadia's Ex-Husband and the Internet Is Losing It
Rumors of pregnancy
Days before Williams and Simon's engagement announcement, Williams posted a photo to Instagram for Mother's Day. In the photo, she had her hand resting on Simon's chest and was wearing an oversized dress that made it difficult to see her shape underneath.
Her ex-fiancé, Dennis McKinley, commented on the photo, "Congrats P! Cheers to your next chapter! Happy Mother's Day."
Fans were quick to wonder what exactly McKinley was congratulating Williams on on Mother's Day. Then a few days later, Williams announced that she was engaged to Simon after only a month of dating.
"You preggo again?" one fan commented on the Mother's Day post.
"I think it's a baby in that belly!" another person wrote. "I can feel it!"
"You preggers?? What's with this kimono totally not ur style!!" another fan commented.
Porsha Williams is trying to prove she's not pregnant
Since people started asking if Williams was pregnant, she's done a few things to tell fans that she isn't. Yesterday, she posted a video of herself seemingly doing shots for her co-star, Shamea Morton's, birthday.
"She knows it's fast so of course she knows people are speculating she's pregnant, but she's not," a source told HollywoodLife. "She's toasting drinks and doing shots on social media to prove it."
RELATED: 'RHOA': Falynn Guobadia Divorce Docs Reveal Simon Filed in February
Her next post showcased her slim and trim body at the gym. But some fans weren't buying that it was a recent picture.
"I love you Porsha but you ain't fooling us I know this is an old picture, show that baby bump," one person commented.
"I need you to hold up a newspaper with today's date! 😂lol" another person said.
Others took the pictures to mean that Williams isn't pregnant.
"Baby where? Y'all stop playing with my girl!" one fan wrote.
"Porsha say baby WHERE!? Who said dat!? *porsha voice*" another fan commented.