'RHOA': Kandi Burruss and Todd Tucker Address Awkward Argument, 'You Shouldn't Have No Family'
The cast of The Real Housewives of Atlanta are staying busy during quarantine, with some of the ladies taking jabs at each other. After the April 5 episode aired, feuds heated back up between Nene Leakes and Eva Marcille, and Leakes and Kandi Burruss.
But there was also a scene between Burruss and her husband, Todd Tucker. It was awkward to watch as the two argued – albeit calmly – about her busy work schedule and how it's impacting their household.
Fans had their own commentary, and Burruss recently took to social media to talk about the tension.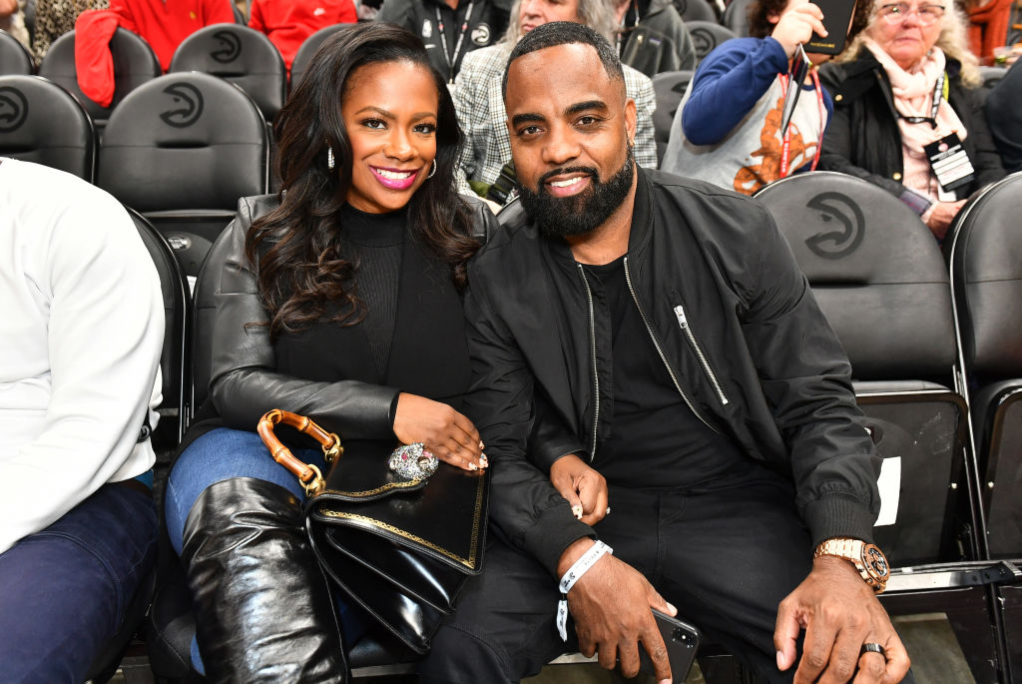 Kandi Burruss and Todd Tucker discuss scene
When Burruss does her weekly recap on her YouTube channel, she typically rehashes what viewers saw and then gives personal insights and behind-the-scenes information.
This time during her "Speak On It," video, she welcomed her husband to the session and they specifically talked about their relationship and the small spat.
Tucker pointed out his peeves with his wife, and they had another disagreement about Burruss and her priorities. He even noted how in the episode, she got up to grab a tissue to make sure her makeup wouldn't get ruined.
For Tucker, the issue was family being put on the back burner in favor of work and friend obligations.
Tucker told Burruss 'You shouldn't have a family'
During the video, Burruss said she thought Todd was sending mixed signals. To her, he was pushing her and being supportive of her acting career but then flipped. But Tucker reiterated it was just a matter of scheduling, prioritizing, and sometimes saying the word no.
"It's like you're gone but when you come [home], you're not gonna be here," he said, mentioning the scene in episode 20 where she didn't want to ruin her makeup. "I get it, you wanna be fresh, you wanna do your acting thing. Then you shouldn't have no family."
Taken aback, Burruss admitted she couldn't really defend her actions, but stated for that particular weekend, she stretched herself thin.
Tucker also noted that their son Ace is used to having both parents around for his morning and evening routines, and it was taking a toll on the little boy. As fans saw in one episode, he was crying because he missed his mom.
Fans agree with Tucker
While RHOA fans love Burruss and her work ethic, seeing little Ace cry swayed them to Tucker's side in this argument. Many are praising him for supporting his wife and family and expressing his concerns in a thoughtful way.
Others complimented the couple for talking through things again in this video without escalating conflict.
The majority of commenters are encouraging Burruss to listen to her husband and to make more time for their family, even if it means sacrificing an event here or there.
On another note, Burruss is looking forward the reunion show, which is going to take place virtually. She and Nene Leakes have been going back and forth at each other – indirectly – and will have plenty to hash out once Bravo sets it up.