'RHOA': Kandi Burruss Explains Why Nene Leakes Really Left the Reunion Early
Nene Leakes made an abrupt exit from The Real Housewives of Atlanta Season 12 reunion. The "tastiest peach" had a rough season and much of the drama revolved around her persona. During the first part of the virtual gathering, Leakes had already slammed her computer shut but ended up returning. However, during the second part, Leakes stormed off once again but this time she didn't come back.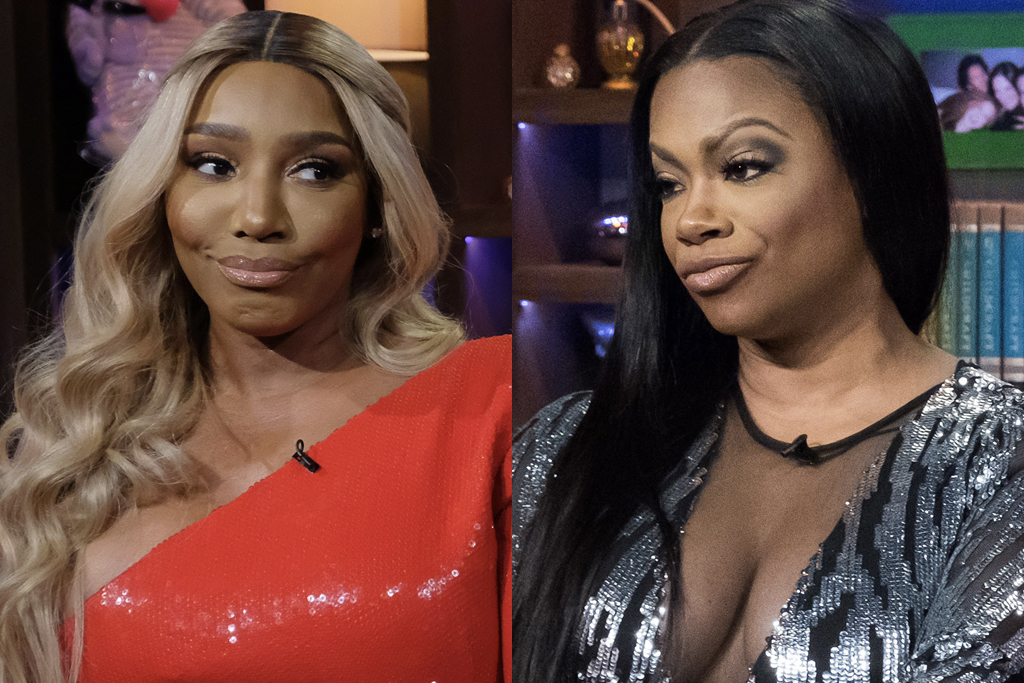 Kandi Burruss reveals the real season Nene Leakes left
Following Leakes bursting out of the reunion, Burruss explained the real reason behind her departure.
"I want everybody to remember, she really went around and told the whole world that she was going to read us and that she was gonna let us have it, and all this stuff," Burruss told ET. "So, please know that we were not the reason why she got up and left."
"The real reason why she got up and left was because Yovanna [Momplaisir] posted a post to let everybody know that she was about to come on the show," Burruss continued. "Like two minutes after Yovanna posted that, that is when Nene got up. We weren't even talking to Nene anymore when she got up."
"Don't let her fool y'all," she added. "She did not want to face the things that Yovanna had to say."
Nene Leakes speaks out
After the second part of the RHOA reunion aired on TV, Leakes took to Instagram to explain the reason she left.
"It only felt right to personally REMOVE MYSELF from the reunion. So much had happened this season!," Leakes started her post saying.
Leakes expressed she didn't find the reunion fair as they were only bringing up issues involving her and not anyone else. She also brought up the fact that they were talking about her friendship with Wendy Williams, when that wasn't a storyline on the show.
"Interviews I've done since we wrapped the show has nothing to do with the show," Leakes added. "After deciding that apologizing for certain things was only right, that wasn't genuine enough. Starting over with lil' sis Porsha [Williams] was made fun of."
"…here they go bringing someone on the reunion that I was personally told by executives wasn't allowed on set anymore," Leakes said referring to Yovanna Momplaisir. "All this and so much more felt like the rules only applied to me and that I was being held to a different standard than others, but you continue to be the judge."
Nene Leakes questions why rest of cast wasn't pulling their weight
Leakes carried the RHOA Season 12 reunion and questioned why she was the center of all the drama.
"The whole reunion is just Nene. What did you think about part one? Were they asking the questions to anyone besides Nene? It's Nene, honey. Nene, Nene… to the point where I said to Andy, 'Is there anybody else here, honey? Do you have any questions for anyone else here besides just Nene?'" she told ET.
With other cast members, Leakes wonders why they weren't pulling in their weight.
"Everybody is being paid a check, correct? So, Nene shouldn't have to carry everybody on her back. Let some of these other girls work for their checks, Andy," Leakes added.
RELATED: 'RHOA': As Feud Rages On, Does Nene Leakes Want Kenya Moore Fired?
Related post url: