'RHOA': Kandi Burruss Fires Back at Nene Leakes After Suggesting She Blocked Her Spin-Offs
Nene Leakes and Kandi Burruss from The Real Housewives of Atlanta are back at it again on social media. The Bravo stars are sparring back and forth ahead of the season 12 reunion of the show. This time the drama started when Leakes suggested Burruss has blocked her from getting her own spin-offs on the cable network.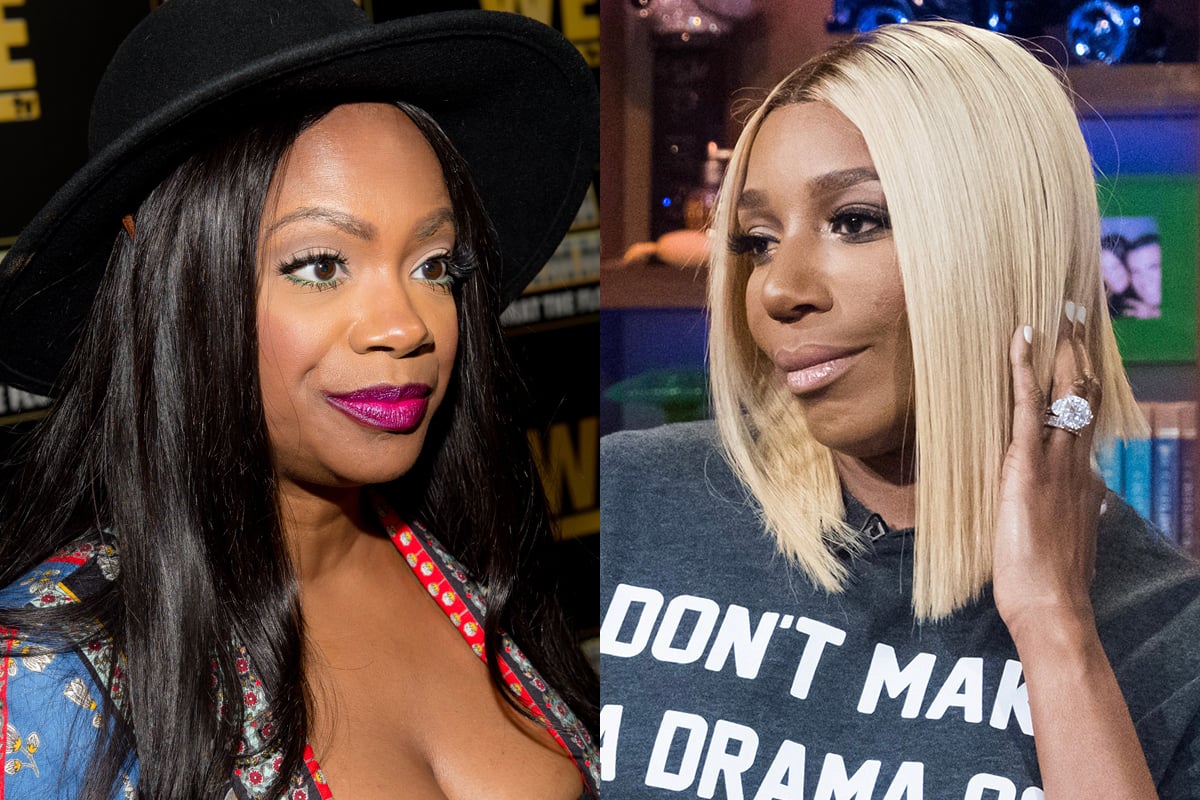 Over the years, Burruss has had a total of 5 spin-offs and a sixth one was announced earlier this year. Bravo cameras have followed the Grammy winner in The Kandi Factory, Kandi's Wedding, Kandi's Ski Trip, Xscape: Still Kickin It, and Kandi Koated Knights. Burruss is now working on a new show called Old Lady Gang which will follow what happens in her restaurant of the same name. Leakes, on the other hand, has only had one spin-off called I Dream Of Nene: The Wedding.
What triggered the feud?
Leakes and Tamar Braxton went on Instagram Live to talk to fans once again. The RHOA star referenced a YouTube video she posted where she hinted at Burruss being the one behind the blocking of her spin-off ideas.
"I think me not having my own show has been due to certain people not wanting me to have a show," Leakes said. "I have gone to Bravo about different show ideas. Why only one person gets to do a show every season after our show [RHOA], is weird."
Although Leakes didn't name Burruss by name, it was implied that she was talking about her. Burruss has been the only one to have many spin-offs on the cable network.
"To me, it looks really shady for one person season after seasons after season, gets to do a show and none of these other girls get to do anything," Leakes added. "It really isn't my choice. There's definitely a reason why someone is trying to hold you back from not doing something. It feels like somebody is afraid that you will be bigger than they are. A threat, basically, which is so ridiculous, so thirsty of them. It makes no sense to me."
Kandi Burruss reacts to Nene Leakes' claims
The streets in Atlanta were talking and word got back to Burruss who reacted to Leakes' claims on Instagram. The Celebrity Big Brother alum shared the interview with Leakes and posted her reaction firing back at her co-star.
"This video won't be up long but I wanted to address this," Burruss wrote in a since-deleted post. "So Nene Leakes said on her Live with Tamar Braxton that I misunderstood what she said on her YouTube… Now I don't know about y'all but on this video it sounded like a bunch of hating and blaming of a 'certain person they keep giving a show to' as the reason her show ideas aren't happening."
Although Leakes denied she was talking about Burruss, the latter is smart enough to know she was the one being referenced.
"Am I trippin'? Who is she talking about in this video then? FYI: I don't have the power to stop anyone from doing anything on Bravo. I show support to every project that my castmates do. TV, business, or whatever they are doing, I always post for them even if we don't get along. I don't understand the shade towards me. I stay in my lane and I'm not blocking anyone," Burruss continued.
"Anyway Nene, we can discuss this at the reunion but since you talked about it on your Live, I figured I'd help the people get a little clarity on why I feel the way I feel," she ended.
Nene Leakes replies
The drama didn't end there as Leakes replied to Burruss' Instagram post by furthering the feud.
"You love watching my videos," Leakes wrote. "If I were talking about you, I wouldn't have a problem telling you. You ain't got no power to stop me from getting anything. Yes, they have [given] you a few commercials (3 episodes). If you feel that this has anything to do with you, contact Lisa Bloom and we can go from there."
In a second reply Leakes wrote: "Also, I have been offered many spin-off shows and even gave a million dollars back. If you don't believe that, call Tru Entertainment and Bravo. Bye Kandi man. I'll see you at the reunion."
The RHOA season 12 reunion is going to be fired up and if this is any indication of how things will be, fans can be excited.