'RHOA': Kenya Moore Alleges Porsha Williams Made out With Drew Sidora
Kenya Moore has been getting a lot of backlash due to her taking on the role of the lead investigator in strippergate. Moore insists that Porsha Williams and another castmember engaged in a threesome with the stripper hired for Cynthia Bailey's bachelorette party. But she's now naming other co-stars who she says got a little wild that evening, including RHOA newbie Drew Sidora.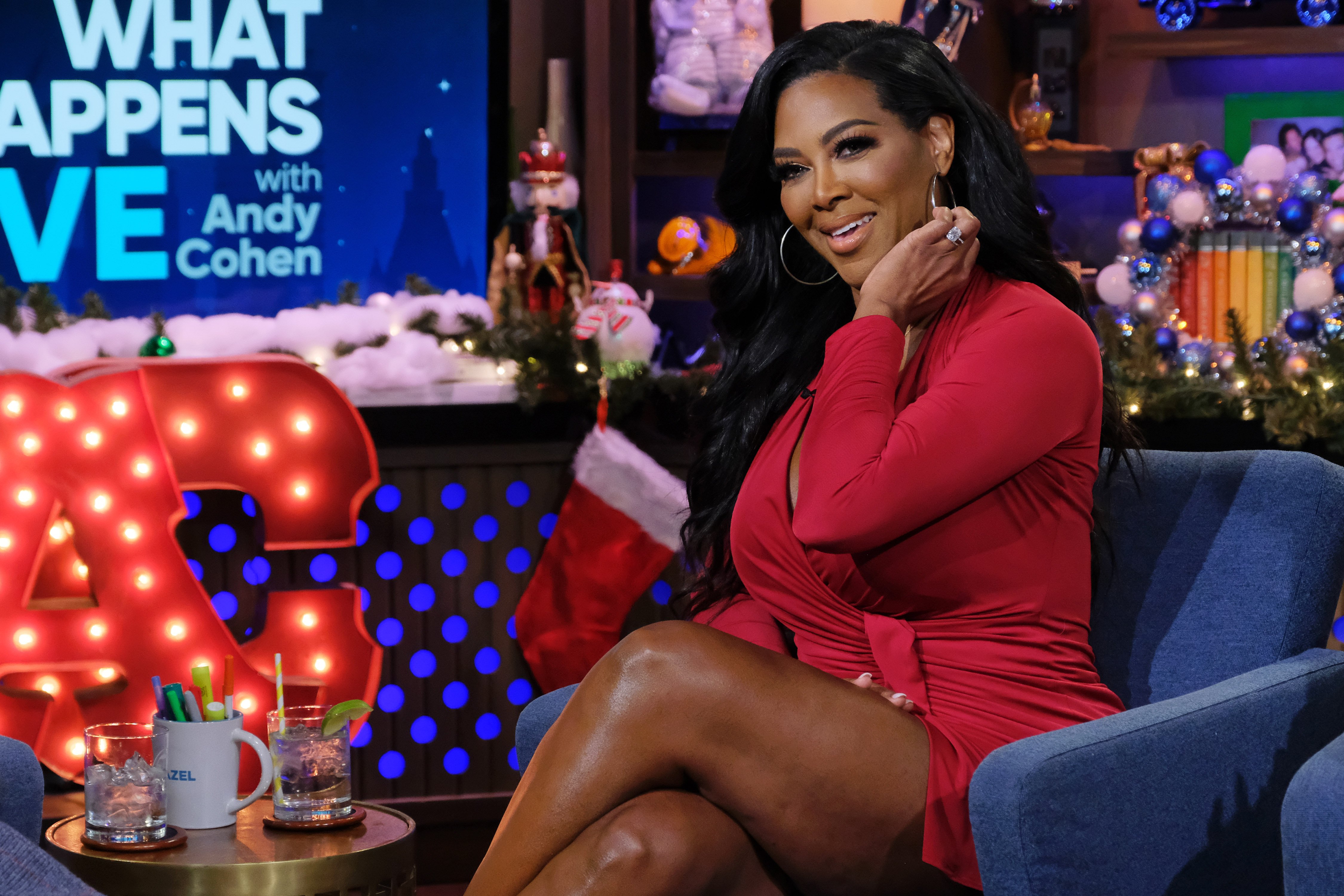 Kenya Moore accuses co-stars of a threesome with the stripper
Bailey's dungeon-themed bachelorette party was equipped with whips, chains, sex swings, and an infamous stripper. Much of the fun was captured on-screen but at some point during the night, the camera crew left at the behest of the ladies so that they could have some uninhibited fun.
The morning after, Moore began revealing tidbits about what she said took place when production left. Per Moore, she heard various "sex noises" and "moans" between the stripper, B.O.L.O., and other women.
Related: 'RHOA': Tanya Sam Stops Filming Over Sex Scandal With Porsha Williams and a Stripper
Moore implicates Williams as one of the voices she heard. Tanya Sam claimed she was also in Williams' room in an attempt to prove Williams was not doing anything sexual with the stripper. But Sam inserting herself only implicated her as well.
Both Marlo Hampton and Kandi Burruss also admitted to hearing noises coming from Williams' room. Production caught B.O.L.O. leaving the cast's rental home after 7 AM the following morning.
Kenya Moore alleges Porsha Williams also made out with Drew Sidora during the bachelorette party
Despite the cast asking the camera crew to leave, several cameras were spread throughout the home. Viewers watched as the cast blacked out cameras throughout the rental, but some moments were still captured. Williams was seen kissing newcomer LaToya Ali.
Williams admitted in her confessional to kissing "a girl" but also alluded to possibly kissing more. According to Moore, Williams did just that. She alleged in a recent interview with The Jasmine Brand that the other co-star Williams kissed in front of everyone was Sidora.
Related: 'RHOA': Kenya Moore on Porsha Williams' Alleged Threesome This Season – 'Don't Lie About It'
"When I saw her behaving that way it just…honestly just turned me off because it wasn't just Porsha, it was a lot of other people," she said. "She actually kissed Drew [Sidora] that night too. They were making out… it's just like okay you're over here then you're over here then you're over here. The entire scene turned me off so it wasn't just about one person."
Sidora was overheard interacting with the stripper, admitting she twerked on him and got a little crazier than usual. She did not mention anything about kissing Williams.
Kenya Moore doesn't regret spilling the beans about what took place during the night in question
Several of Moore's castmates and fans of the show are not happy with Moore for revealing what happened when cameras weren't around. But Moore has no regrets. Moore alleges that the crew always discuss what happens on the show on or off-camera.
Additionally, Moore says anything inappropriate that took place is at the fault of those who indulged and not her. She even shot back at the idea that she could be responsible for causing trouble in her co-star's romantic relationships.
"Some of those girls, and what they were doing, I would not want to be married to them because it was a real freak show and some had rings on," she said. "Even if the cameras were off, you should know not to engage in that kind of behavior if you're married, or if you're engaged…You're getting banged out by a stripper, I think that's pretty inappropriate."
RHOA airs every Sunday on Bravo at 8 pm EST.