'RHOA': Kenya Moore and Drew Sidora Battle Over Relevancy in Acting
Kenya Moore has no problem going up against any of her RHOA co-stars. Her latest squabble is with newcomer, Drew Sidora. Moore says there's no real issue between her and Sidora but believes Sidora is creating a feud with her to remain relevant on the show. Sidora on the other hand claims Moore is jealous of her acting resume.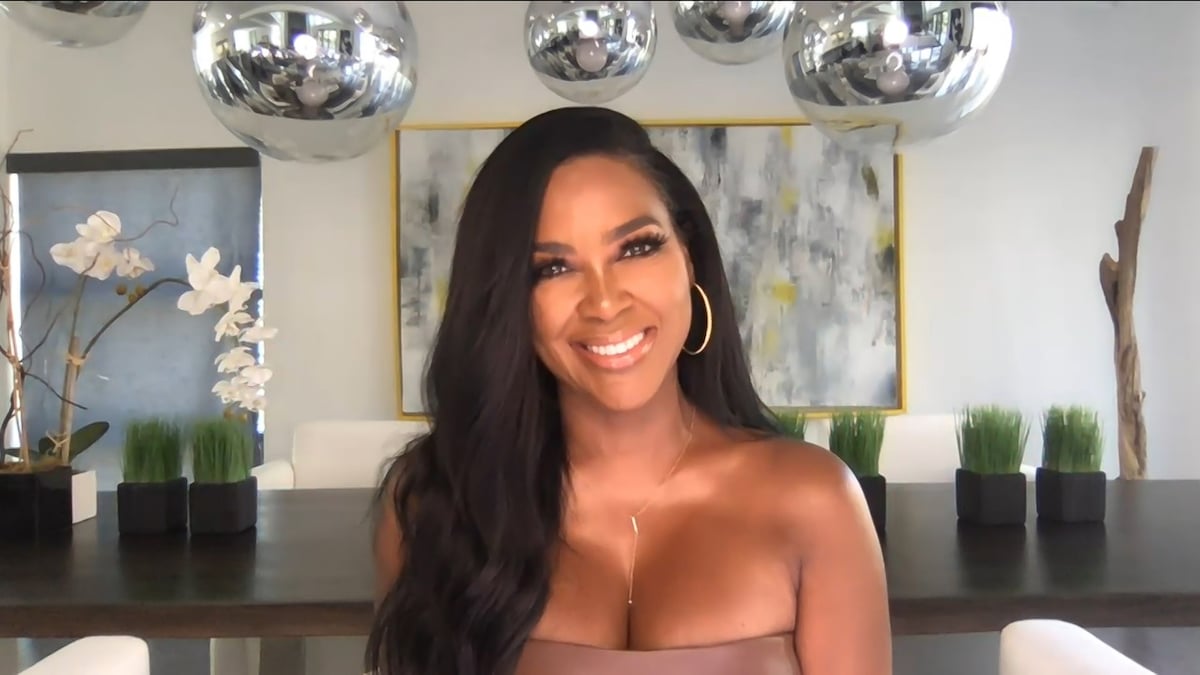 Kenya Moore and Drew Sidora's issues on 'RHOA' 
The feud between Sidora and Moore has been heating up in recent episodes. Sidora's issues with Moore began when Moore began investigating the "stripper-gate" scandal, with Moore and LaToya Ali insinuating that Sidora was behaving inappropriately as a married woman.
Moore hasn't given a definitive answer as to why she has a problem with Sidora. Sidora believes Moore is jealous of her acting career. She explained why during a recent appearance on the RHOA After Show.
Related: 'RHOA': Kenya Moore Alleges Porsha Williams Made out With Drew Sidora
"She's mad and the only thing I can think of is like maybe she's mad because Hollywood just ain't been calling for her," Sidora told Porsha Williams and Shamea Morton. "She ain't [been] booked in over a decade. I'm like so maybe that's why she's so mad — because your career is a real place. You can be successful in other things but when you love your art as an actress — she kept telling me she was one and I'm like — I looked on her IMDB but I didn't see nothing in over a decade so I don't know, maybe that's why."
Moore has touted herself to be an in-demand working actor and producer, starring in a string of guest roles in many sitcoms and films throughout the 90s and early 200s.
Sidora's credits include The Game, White Chicks, CrazySexyCool: The TLC Story, and a role in the stage play Set It Off. recently Sidora says she's been out of work due to an ankle injury.
In response to Sidroa's remarks about her being jealous, Moore notes that she currently has a recurring role on the Netflix sitcom Family Reunion. It's unclear if Sidora is in any upcoming film or television projects. 
Kenya Moore says she has no serious issue with Drew Sidora but Sidora is yearning for relevancy on the show
Moore explains in a recent interview on Kandi Burruss' YouTube series Speak On It that the relationship between her and Sidora began friendly. They met at Cynthia Bailey's wine cellar opening night and Moore says they hit it off. But once Sidora began filming with the group, Moore says Sidora's attitude and behavior changed.
Moore says she's baffled by Sidora's beef with her but believes Sidora is simply trying to secure her spot on the show by stirring up drama with her.
Related: 'RHOA:' How Porsha Williams Feels About Season 13's New Cast Members Drew Sidora and Latoya Ali
"I don't have a problem with Drew like that – I see that she's just grasping for relevancy," Moore declares to Burruss. "The show makes you relevant at what you do. She wasn't relevant before and she had many years of not working. [Sidora is] here because she needs to work again. I'm not saying she came from obscurity. I'm saying that in recent years, she hasn't had a job. She's trying to be relevant within the show…and trying to keep a job."
Moore also notes that her observations about her co-stars are typically right. She points out calling out Phaedra Parks for years of Parks playing dirty behind the scenes. Parks' games came to the light during the season 9 reunion when it was revealed she was behind a damaging rumor about Kandi Burruss. She was fired from the show as a result.