'RHOA': Kenya Moore Claims NeNe Leakes Is 'Just Using' Wendy Williams
NeNe Leakes from The Real Housewives of Atlanta recently made mends with Wendy Williams after they fell out. Kenya Moore, on the other hand, is still at odds with Leakes and their friendship seems like it's at an irreparable stage. Moore is now claiming that Leakes is only friends with Williams out of convenience and is "just using" her.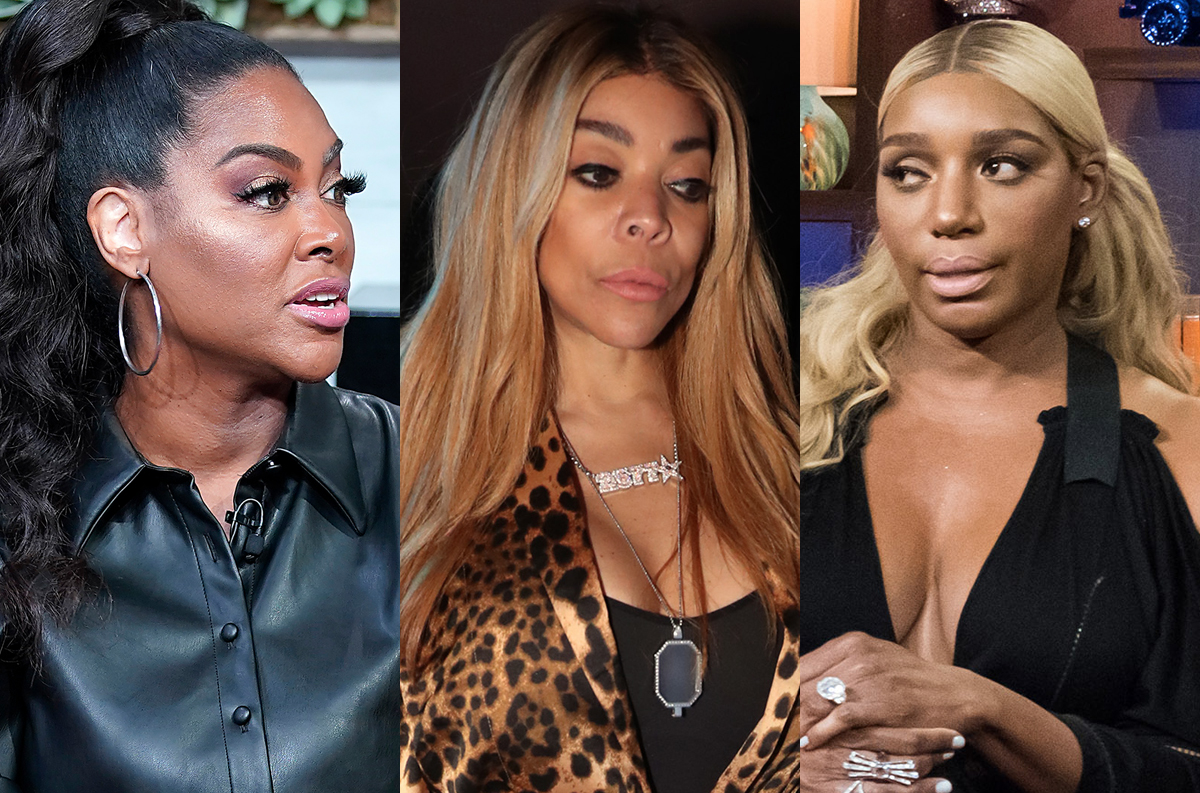 Moore is stirring the drama with her RHOA co-star. During an interview, the former beauty queen was asked about Williams revealing Leakes wanted to quit the show.
"I just think she's using Wendy, honestly," Moore told Entertainment Tonight. "Because before [they were friends], Wendy would go in if she sees the type of behavior that anyone on our show was exhibiting before, and Wendy has been going, like, so soft on her. So, I just think that NeNe is really just using Wendy."
The new mother feels that Leakes only wants to show off that she has famous friends like Williams.
"[It's] NeNe reaching for something to make her feel like she's more important than everyone else," Moore added. "Like, 'Oh, I have Wendy Williams on speed dial. I'm friends with Wendy Williams…' and I just think it's an attempt to be more relevant than anyone else on the show, and it's just like a failed attempt to me."
How did the feud between NeNe Leakes and Kenya Moore start?
Back in November, Moore was a guest on The Wendy Williams Show. The show's host asked about her ongoing feud with Leakes and the origins of it. Although Moore didn't know exactly where it all went down she did hint to the time she thinks it all started.
"When I had a high-risk pregnancy, that I wanted my entire life, she never once called me," Moore told Williams. "When I did show up, she never checked on my child. She never said, 'Is everything okay?' when she learned I wasn't going to be on the show. She never said, 'Are you okay girl, do you need anything?' And then when she did see me eight months pregnant, she called me a monster and said that my child was a buffalo and she was hurling insults."
During that same episode, Moore also revealed that Leakes was not the highest-paid RHOA star.
"Kandi makes the most money, so if I was coming for anybody's purse and bag, it would be Kandi's," Moore said when asked if she was coming for Leakes' paycheck. "Kandi is the real HBIC on that show. I'm just a player. I have a nice coin. I love the little bag I take home at night and it feeds my child very well. So I'm not coming for anybody's money."
NeNe Leakes and 'spit-gate'
Leakes and Moore will have another heated encounter in upcoming episodes of RHOA. The former will try to spit on the latter and it was all caught on cameras. Although The New Normal alum doesn't actually spit at Moore, she regrets not doing so.
"She needs to be spit on [with] all the horrible things she has said and done," the RHOA star tweeted. "From constantly starting sh** with me all season, lying on me, saying I'm on drugs, and bipolar. Plus that recent tweet she posted, so enjoy the moment. I did the act but didn't spit. I wish I had though. No regrets."
The Real Housewives of Atlanta airs Sunday nights at 8 p.m. ET on Bravo.