'RHOA': Kenya Moore Claims Producers Orchestrated Strippergate Investigation
Some of Kenya Moore's co-stars are not happy about her revealing what allegedly went down at Cynthia Bailey's bachelorette party. Moore claims Porsha Williams had a threesome with Tanya Sam and the hired stripper. While many RHOA fans are accusing Moore of breaking the girl-code, Moore is now pointing the finger at production for orchestrating some of the drama.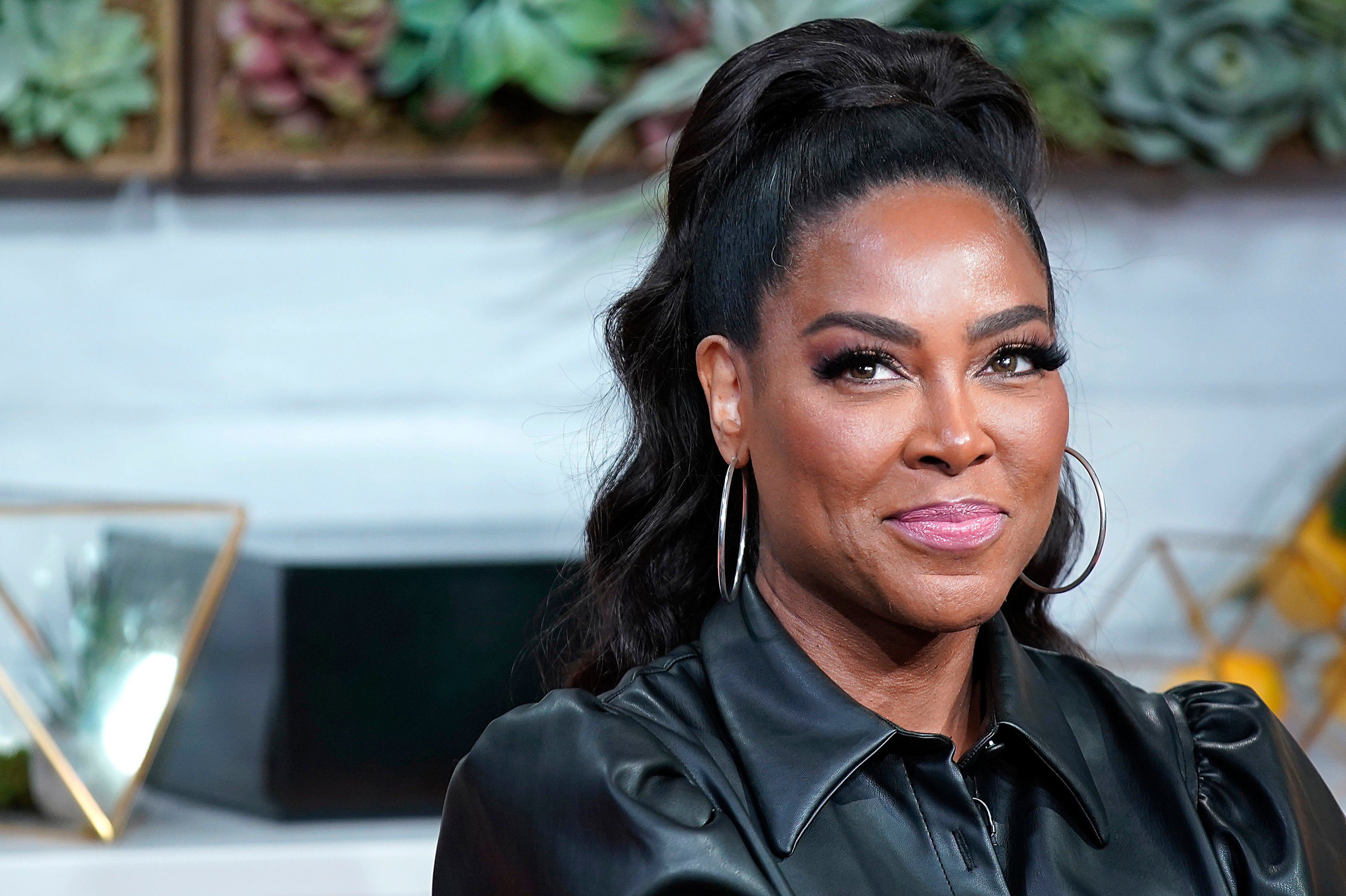 Kenya Moore launches strippergate investigation after Cynthia Bailey's bachelorette party
Much of Bailey's dungeon-themed bachelorette party was captured on-screen. At some point during the evening, the cast asked that the camera crew leave so that they could have some uninhibited fun.
Moore began revealing tidbits about what she said took place when production left to her co-stars. She alleges various "sex noises" and "moans" between the stripper, B.O.L.O., and other women.
Related: 'RHOA': Kenya Moore on Porsha Williams' Alleged Threesome This Season – 'Don't Lie About It'
She later confirmed the noises she heard were allegedly from Williams. Tanya Sam implicated herself in the potential threesome when she revealed to the group that she was also in the room with Williams. But Sam insists nothing inappropriate happened.
Moore says she found the behavior of the women to be hypocritical, especially because they opted to try and have the camera crew leave. She also cites years of slut-shaming on the show as her reason for not holding back on "exposing" her co-stars and shoots down the idea that she broke girl code considering Williams is not her friend.
"That implies that I'm somehow snitching on my friend," she told The Jasmine Brand. "We already know the people who are involved, and Porsha [Williams] clearly said I'm not her friend. So there's no girl code if I'm not your girl."
Kenya Moore implies that production forced her to push the strippergate narrative
Many viewers couldn't fathom why Moore wouldn't let the strippergate investigation go. Social media went ablaze with theories that RHOA producers pushed Moore to keep the conversation going for a juicy storyline.
Moore hinted to The Jasmine Brand that many are right about producers being involved in pushing the narrative about strippergate.
"Because it's reality TV, we don't have a script. Producers will remind you to bring up something that was talked about in a previous scene…You just never know where the information is coming from half the time," she explained. "You have to stay on your toes…In that episode, while I was at the house, I remember before anyone was up I was going around to some of my girlfriends' rooms and having conversations about it. I don't think that was on camera."
Related: 'RHOA:' Fans React to Kandi Burruss Throwing Todd Tucker a Birthday Bash Featuring Caged Dancers
Many fans felt one way Moore broke girl code by telling of Williams and Sam's alleged threesome is because both are in relationships. Sam is engaged to Paul Judge and Williams is in an on-again-off-again relationship with Dennis McKinnley.
Per Moore, Williams and Sam are the ones to be held accountable for potentially ruining their romantic relationships and not her.
"She exposed hersel [and] she put herself in that room," Moore said of Sam. "I never said her name, so that's one. Two, she's grown…she has to live with her decisions. She made a point that I wasn't her friend or you know the same as Porsha, so no I don't. And number three, I would not want any relationship to suffer from what other people do. But then you have to consider that before you do the behavior that you're involved in…You can't blame someone else for your actions period."
RHOA airs every Sunday on Bravo at 8 pm EST.