'RHOA': Kenya Moore Details Even More of Marc Daly's Controlling Behavior
'RHOA' Kenya Moore keeps revealing more of the controlling behavior that led to her split from Marc Daly.
Real Housewives of Atlanta star Kenya Moore has more revelations about Marc Daly's controlling behavior. In a preview clip for an upcoming episode of RHOA, Moore admits that Daly had anger issues and hid parts of his life from her. Despite being married and sharing a daughter, Daly prohibited Moore from talking to his side of the family, including his mom and dad.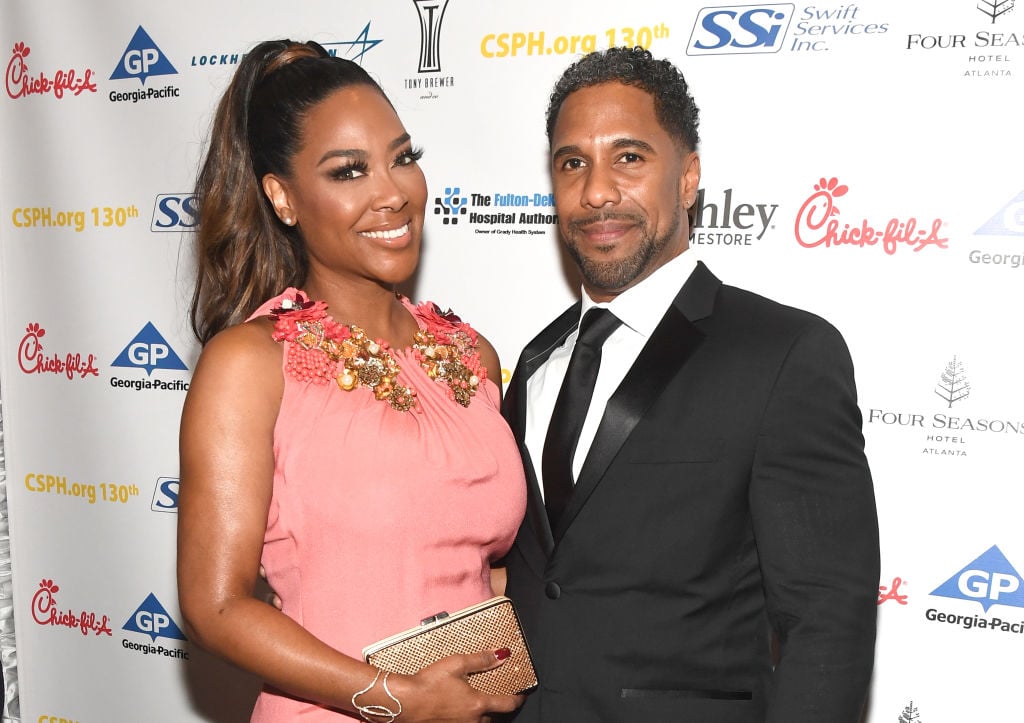 Kenya Moore opens up about her failed marriage
Moore's marital issues have taken center stage in season 12 of RHOA. In the latest episode of Bravo's hit reality show, Moore told her co-stars that she was forced to ban Daly from entering her house in Atlanta.
Unfortunately, things did not get any better between Moore and Daly. According to All About The Tea, Moore opened up about the issues in their relationship during a conversation with a mystery friend on the show. In a discussion, Moore admitted that she found it difficult to be happy whenever Daly was around.
"I want to be happy too and I could have been happy in my marriage if I felt like Marc was in it to be happy as well," she explained. "One of my issues with him is not being able to just have a conversation without yelling or anger or crossing lines. I know it's not me."
Moore added that she tried her best to change herself to satisfy Daly. Although she desperately wanted the marriage to work out, things reached a breaking point when Daly refused to let her into his personal life.
The RHOA star tied the knot with Daly in 2017. They had a daughter together the following year and split last fall.
Kenya Moore says Daly shut her out
In the same scene, Moore went on to say that Daly refused to talk to her about his family. She always felt like he was putting up walls and was confused when he did not allow her to talk to his parents.
"I just feel like it's just always been this block up with him, not letting me completely into his life. It's just a lot of things I felt I was in the dark about," Moore stated. "For example, I'm not allowed to speak to his mother or father."
Kenya Moore noted that she still feels as though there are parts of Daly's life that remain a complete secret to her. With that in mind, it's no wonder that Moore and Daly's marriage ultimately fell apart.
Luckily, Moore did not take Daly's behavior for long and is now making choices that are best for her daughter, Brooklyn. The reality star told her friend that all she cares about is "what's best for Brooklyn" and that she is putting her daughter's needs before everything else.
While fans have watched the drama unfold on the show, Moore's co-star, Cynthia Bailey, also had some harsh things to say about Daly.
Bailey shares her thoughts on Daly's controlling behavior
Moore is not the only one who has witnessed Daly's disturbing behavior first-hand. According to Hollywood Life, Bailey was present during the pair's recent charity event and immediately felt like a "couple of things" were off about Daly.
For starters, Bailey thought Daly was not a very welcoming host and was acting strangely throughout the event. She also felt like Daly should have mentioned Kenya Moore during his speech, especially after all of the hard work she put in to make the engagement a success.
"There's a couple of things I really didn't appreciate that night after the charity event," Bailey shared. "At the end of the day, whatever issues Kenya and I go through, she's still my girl and I know how invested she is in her family. That night, I noticed that Marc didn't thank Kenya for helping him with the event, which I know she did… He stands up and gives a speech and doesn't even acknowledge Kenya."
Bailey admitted that it is possible that Daly simply forgot to mention Moore. But even still, she thinks it was "poor taste" on his behalf. She went on to slam Daly for not being a "nice" person, something fans have witnessed on the show as well.
Marc Daly loses his temper on camera
While fans wait to see what happens next, Daly's behavior at the end of the latest episode of RHOA made it clear that he was going to end his marriage.
Towards the end of the installment, Daly was overheard talking about how he cannot stand being married to someone who is a reality TV star. By the end of the event, he walked off camera and assured viewers, "They're never gonna see me again after this event."
Daly also displayed his hot-headed temper. At one point during the dinner, he told Moore that she better get rid of the cameras or else things were going to get "ugly."
"Tell them that's it. They can't film forever. Tell them they got to wrap. … I'm giving you five minutes and then I'm gonna take care of it. If I come back down here it's going to be ugly. I don't give an F. End it," he said.
True to his word, Daly ended his marriage to Moore the day after the charity dinner was over. He announced the divorce in a statement last fall and Moore followed up with a message of her own.
Catch Kenya Moore in new episodes of the Real Housewives of Atlanta Sunday nights on Bravo.