'RHOA': Kenya Moore Doesn't Like Hubby Marc Daly 'Kissing NeNe's A'
Everyone who watched the latest episode of The Real Housewives of Atlanta can't stop talking about Kenya Moore's dynamic with husband Marc Daly. Their relationship has been a topic of conversation online and on the show, but some of the scenes between them had people feeling sorry for Moore.
Fans were somewhat surprised by what they saw in the Feb. 23 episode with Daly putting a clamp on Moore's drama. She got quiet. But she has plenty to say about him when it comes to her feud with NeNe.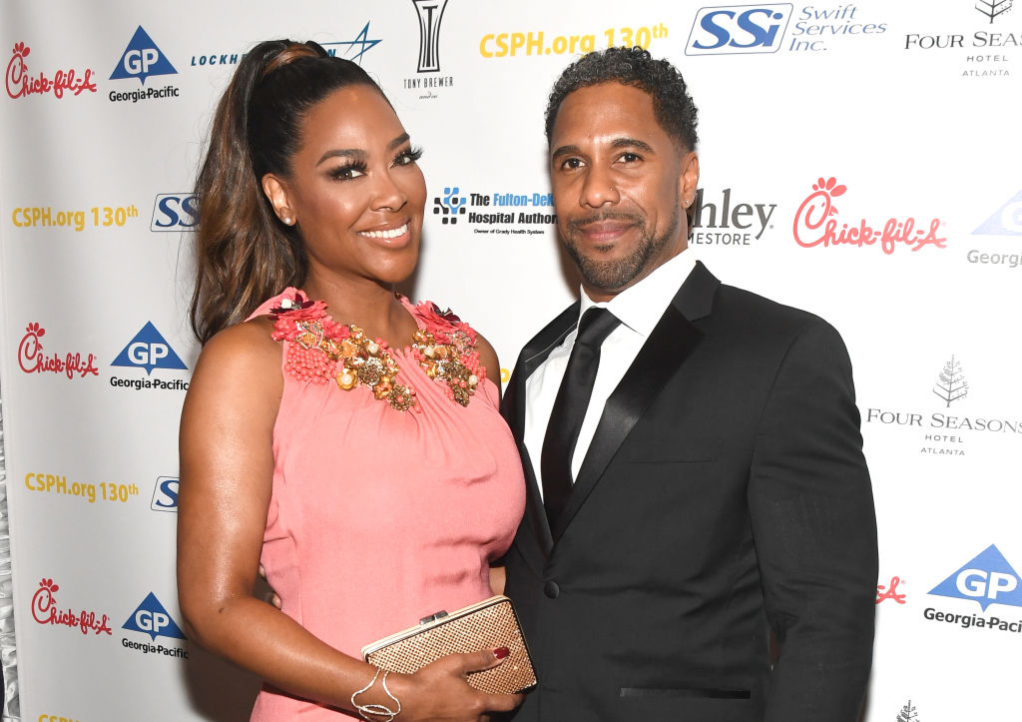 The bowling meetup has people talking
You saw it. During their bowling outing, it was revealed that Kenya was very deliberate in who she did and did not invite. While Gregg Leakes, NeNe's husband, was extended an invitation, NeNe was purposely excluded because of the women's ongoing beef. That didn't sit well with Daly.
Besides the RHOA ladies and viewers dishing on Daly calling his wife "Ken," there was also the scene when both Gregg and NeNe rolled up into the bowling game.
Daly and Moore were not on the same page about NeNe's presence at the bowling alley or his upcoming charity function. But Gregg made it clear he won't participate in anything if his wife isn't welcome.
Daly shared that he's good with NeNe and Gregg and he didn't want to break up families over nonsense, so Kenya would have to put aside whatever personal stuff she had for the sake of a good cause. She didn't like that.
He kept repeating it and kept reassuring the Leakes that he has no problem with them and that's that. Right, Kenya? While she was clearly fuming on the inside, Moore put on her best face to be icy cordial to NeNe and warm to Gregg.
Kenya Moore expressed her opinion on Marc Daly's stance toward NeNe
However, Moore is not happy about her husband not taking her side. Like Porsha Williams said in the confessional, "If I don't like somebody, we both don't like that person."
During a sit-down on The Real Housewives of Atlanta After Show, Moore was asked how she felt about her husband saying he's fine with NeNe. Moore said there's a problem with him "always kissing NeNe's a**."
"I had a problem with the fact that he's always kissing NeNe's a** from meeting her once or twice and she introduced Gregg to him. So, somehow that made him feel so good and so important that he is riding for her.

I'm like but what about me, I'm your wife? You need to ride for me. If someone mistreats me, they mistreat you. We're a family. We're one. So, I don't understand if I'm constantly telling you this woman is evil to me, she's talked about our unborn child, she has said and done nasty things, why do you like her?"
Off-camera, the women still aren't getting along
Although NeNe stated that she's tried to bury the hatchet with Kenya by extending olive branches, the two are still on the outs. Marc seems to like NeNe and said she's "very nice", but none of the other cast members on RHOA are super confident that the ladies will ever mend fences.
Online, they've been throwing shade at each other, and in media interviews, they've also taken shots at one another. The rift has divided fans as well, with some siding with NeNe and others with Kenya, and another group that thinks they both are in the wrong.
Next week on RHOA, viewers will see more of Daly and Moore interacting and disagreeing, and previews show there's extra shadiness ahead.