'RHOA': Is Kenya Moore Trying to Be Kim Zolciak? Nene Leakes Thinks So
Nene Leakes from The Real Housewives of Atlanta continues to shade her co-star Kenya Moore. The two Bravo stars have been at odds with each other throughout season 12 and things don't seem to get resolved. Filming for the show ended last year and Leakes has kept on feuding with Moore since then. However, the Glee alum has a strong reason about why her feuds with Moore don't die down.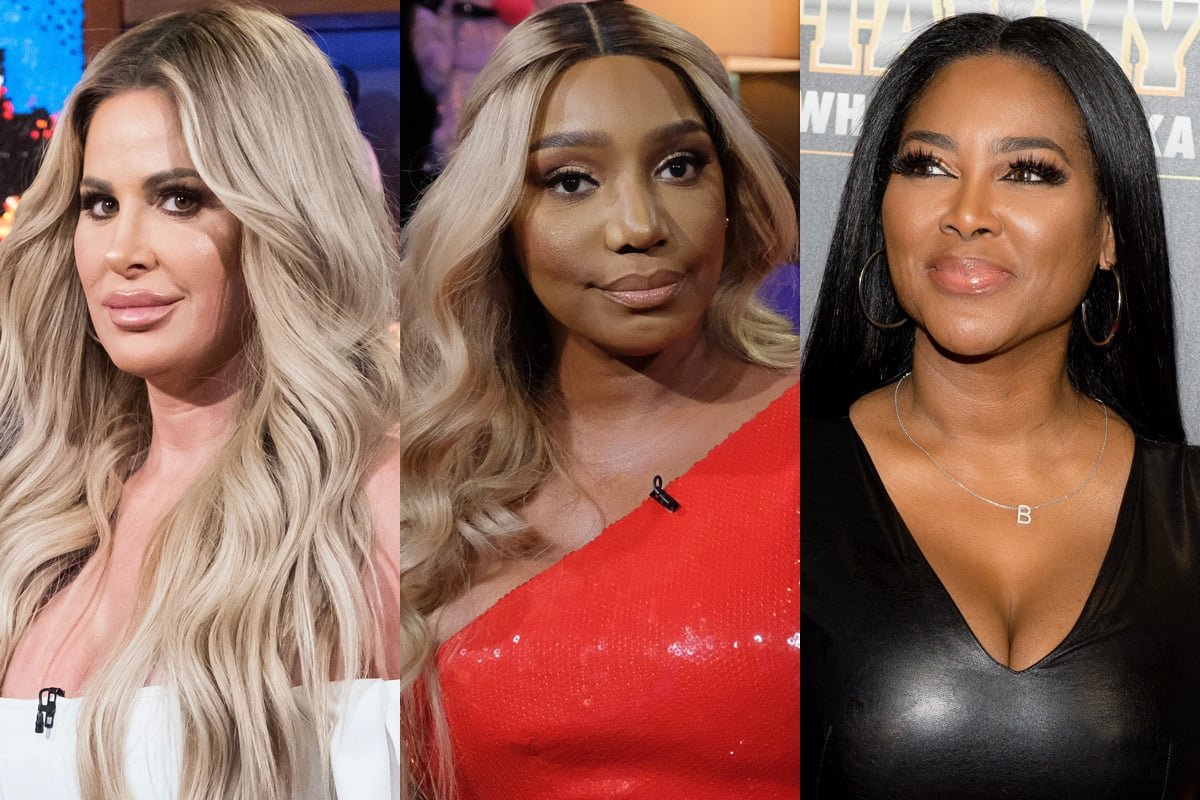 Why do Nene Leakes and Kenya Moore fight so much?
Leakes is the last remaining OG of Atlanta and her relationship with Moore has been rocky throughout their shared seasons. The cast trip to Greece had one of the most explosive moments between the two peaches. Leakes acted like she was going to spit on Moore and things got completely out of hand.
Moore revealed during the RHOA vacation that she was upset at Leakes because she insulted her unborn daughter. Leakes made a comment about Moore's appearance while she was pregnant and compared her to a buffalo. However, Leakes thinks her comments were not as harsh as some of Moore's past behavior on the show.
"I was like, girl, cut it out," Leakes said in an interview with Entertainment Tonight. "And the things that I've heard her say was that, 'They use my daughter, my husband, and my mother. Those are the three things you don't use against me.' Girl! Have you forgotten the footage that we have of you talking about everybody's husband and marriage? From Kim Fields, to Porsha [Williams], to Phaedra [Parks], you know, to everyone! It doesn't make sense. How dare you have the rules apply to everyone but yourself?"
Leakes feels that Moore just wanted to harbor ill will against her to get attention.
"But she wanted to hold this against me and roll with it 'til the end, because I am NeNe Leakes," Leakes added. "And when you connect your name with Nene Leakes' name, people pay attention. So — and these girls know that. So that's why they do what they do."
Does Kenya Moore want to be Kim Zolciak?
Moore is not the only housewife Leakes has had an explosive relationship with. In the past, her friendship with Kim Zolciak turned sour and became extremely toxic. Leakes believes that Moore wants to take Zolciak's place and have legendary fights with her.
"But the problem with that is, Kenya, is that Kim and I had a real friendship," Leakes said. "We actually lived in the same neighborhood, we had a real friendship, so there were real feelings there. With you, it's like eating cardboard, it's dry. No, thank you!"
Leakes feels that Moore doesn't have a real issue with her but is pushing her agenda to create drama and be relevant.
"You know what? I'd love to see a real battle," Leakes continued. "If there's some real issue there, it's OK. But when the issue is not that real, it's like… I don't know, I guess they call that making good TV? I don't know. I call it making stupidness."
The tastiest peach in Atlanta said that she will have another blowup with Moore during Burruss' baby shower in an upcoming episode.
The Real Housewives of Atlanta airs Sunday nights at 8 p.m. ET on Bravo.