'RHOA': Kenya Moore Says Nene Leakes Is 'Fake'
Nene Leakes and Kenya Moore from 'RHOA' continue to feud in public interviews. The Bravo stars have taken jabs at each other and Moore is calling Leakes a "fake."
It is not a revelation to say that Nene Leakes and Kenya Moore from The Real Housewives of Atlanta are not friends. The two Bravo stars have been feuding on the Bravo reality series throughout season 12 and the drama continues on in real life. Moore made an appearance on Out Loud with Claudia Jordan, where she clarified rumors that the show is fake.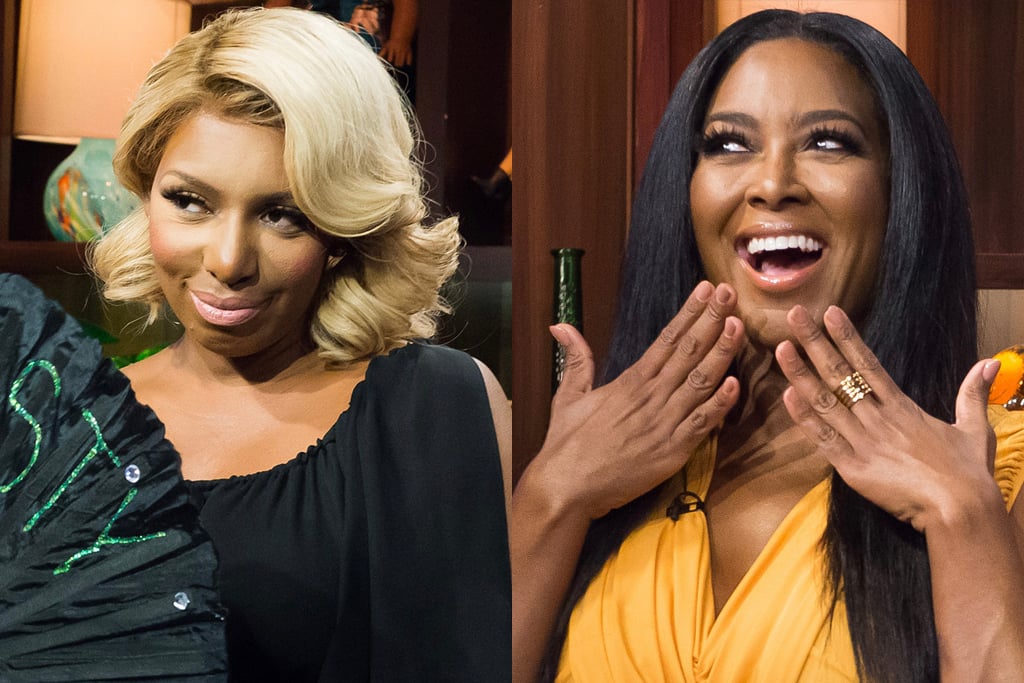 What did Kenya Moore say?
"I can say that the show isn't scripted at all but there are people on the show that are fake," Moore said.
Jordan, a former RHOA housewife, asked who was the fakest one of the ladies, but Moore did everything possible to not give out the names.
"I think at this point there are definitely two," Moore said without revealing the names. "I think you butted heads with both of those people," she hinted.
Moore tried to move away from the topic and complemented Jordan by saying nice things about her.
"She's a great friend. I've known her for 20 years," she said about Jordan. "It's been a long, long time and this woman knows several secrets of mine. She has kept my secrets for a very long time and that is why I will always trust her."
Moore then hinted at who those girls were by reminding Jordan that when she was on the reality series she clashed with them.
Mike Hill, Cynthia Bailey's fiancé, pressed Jordan to give out the names of who Moore was referring to. However, the Fox Soul host refused to call them out publicly as she wasn't on the reality show and didn't want to make the interview about her.
Donny Harrell intervened and dropped Nene Leakes' name, asking if she was one of the women she was referring to.
"Nene is one for sure," Moore replied.
The other housewife that Moore thinks is fake was not mentioned but fans speculate the former beauty queen is referring to Porsha Williams. Jordan clashed with both Leakes and Williams during season 7 of the show.
Why are Nene Leakes and Kenya Moore feuding?
Leakes and Moore have not been friendly on RHOA all year. The latter revealed during their trip to Greece that she was upset at Leakes for calling her unborn child a buffalo. Leakes clarified that she was referring to Moore's appearance during her pregnancy and it wasn't an attack on her baby.
The Glee alum felt that what she said wasn't harsh to be completely upset at her. During a recent interview, Leakes called out Moore's hypocrisy in insulting her co-stars.
"I was like, girl, cut it out," Leakes said in an interview with Entertainment Tonight. "And the things that I've heard her say was that, 'They use my daughter, my husband, and my mother. Those are the three things you don't use against me.' Girl! Have you forgotten the footage that we have of you talking about everybody's husband and marriage? From Kim Fields, to Porsha [Williams], to Phaedra [Parks], you know, to everyone! It doesn't make sense. How dare you have the rules apply to everyone but yourself?"
Leakes feels like Moore held the insult against her only to get attention.
"But she wanted to hold this against me and roll with it 'til the end, because I am NeNe Leakes," Leakes added. "And when you connect your name with Nene Leakes' name, people pay attention. So — and these girls know that. So that's why they do what they do."
The Real Housewives of Atlanta airs Sunday nights at 8 p.m. ET on Bravo.