'RHOA': Kenya Moore Reacts to Report Yovanna Momplaisir Is Joining Season 13 Cast
Kenya Moore from The Real Housewives of Atlanta dealt with a lot during season 12 of the show. The hair care products businesswoman had a serious tiff with Yovanna Momplaisir who was uncovered to be the "snitch" of the group. After reports that the latter would be joining the Bravo reality series full-time, Moore is now questioning if it's true. She doesn't seem too excited on the idea of sharing screentime with Momplaisir.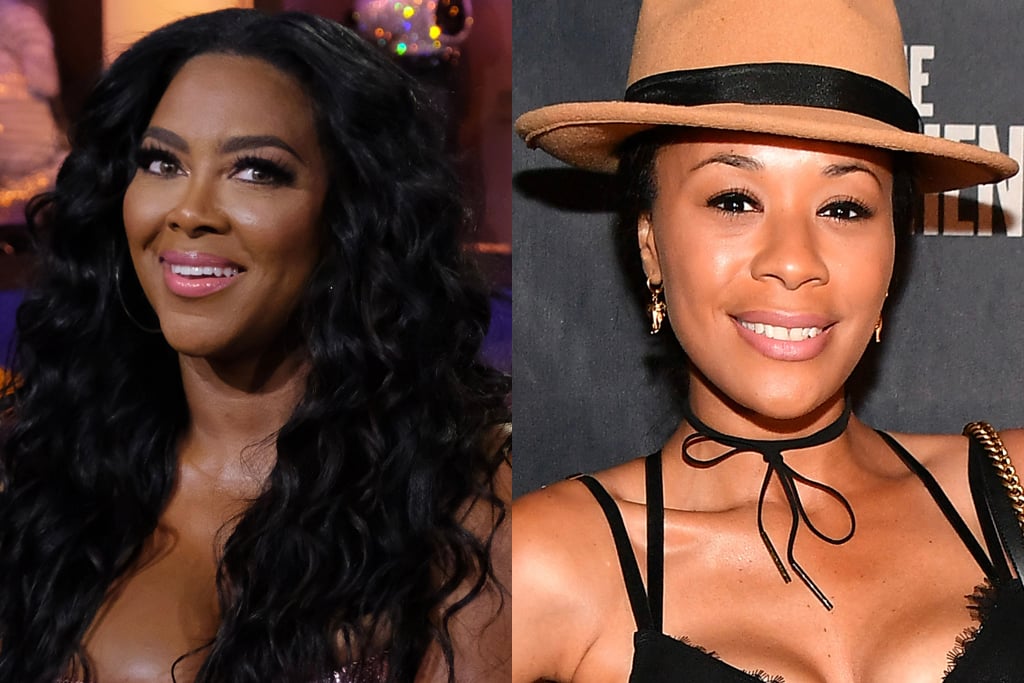 Why doesn't Kenya Moore want Yovanna Momplaisir to join 'RHOA?'
It was TMZ the outlet that first reported that Momplaisir would be joining the show for season 13. The news came after she made an appearance on the third part of the RHOA reunion. Reportedly, her storyline going into the new season would be her feud with Leakes after she exposed her for being behind "Snake-gate."
Despite the rumors, Moore doesn't believe that Momplaisir would be a peach-holder anytime soon. In fact, she shaded the "friend of" in a recent interview.
"[TMZ] didn't say that she would be a peach holder, but I don't think she would be anything full-time other than full-time of BS," she told Hollywood Life. "I'm kind of over her and the situation and to see that she was plotting to dig up. Why would you want to do that? Just so you could be a part of the show? I've never done anything to her personally to have her plotting against me and trying to embarrass me and my family, so it's a no for me."
Nene Leakes shares Kenya Moore's thoughts
Nene Leakes, who doesn't agree with Moore on most things, seemingly agreed with her this time about Momplaisir. You may know that it was the latter that dragged Leakes into the "Snake-gate" drama accusing her of being the mastermind behind the scheme.
"I feel sorry for her," Leakes told ET. "She will never be a castmate over here and that's so sad, because she has been used and abused. Bye, girl! She should feel very used. I can't imagine Bravo hiring her to do anything. If so, they dropped down 10 levels."
The OG of Atlanta feels that Momplaisir is not a genuine person and would do whatever it takes to get on TV.
"She's thirsty, honey," Leakes added. "She ain't never been on TV. She wanted to be on here by any means necessary. So, all they had to do was pick up the phone and say, 'A camera will be shining.' and she was like, 'Oh my god! Well, let me get my hair and makeup on and come and show up.' So, she shows up and they got her where she can turn against me. So, I guess they thought it was a good idea."
Bravo has not confirmed which RHOA Housewives would return for season 13 or who would join the show. However, fans can expect an update very soon from the network about the future of the peaches.
RELATED: 'RHOA': Nene Leakes' Season 13 Future Depends on 3 Things
Related post url: