'RHOA': What Is Kenya Moore's Relationship Status With Marc Daly?
Kenya Moore returned to The Real Housewives of Atlanta and she came back with a baby and a man. The former beauty queen had been looking for Mr. Right to have a baby with and she found both with Marc Daly. However, their relationship has not been peachy and has hit roadblocks along the way. During an appearance on Watch What Happens Live! she finally revealed that the status of her relationship is.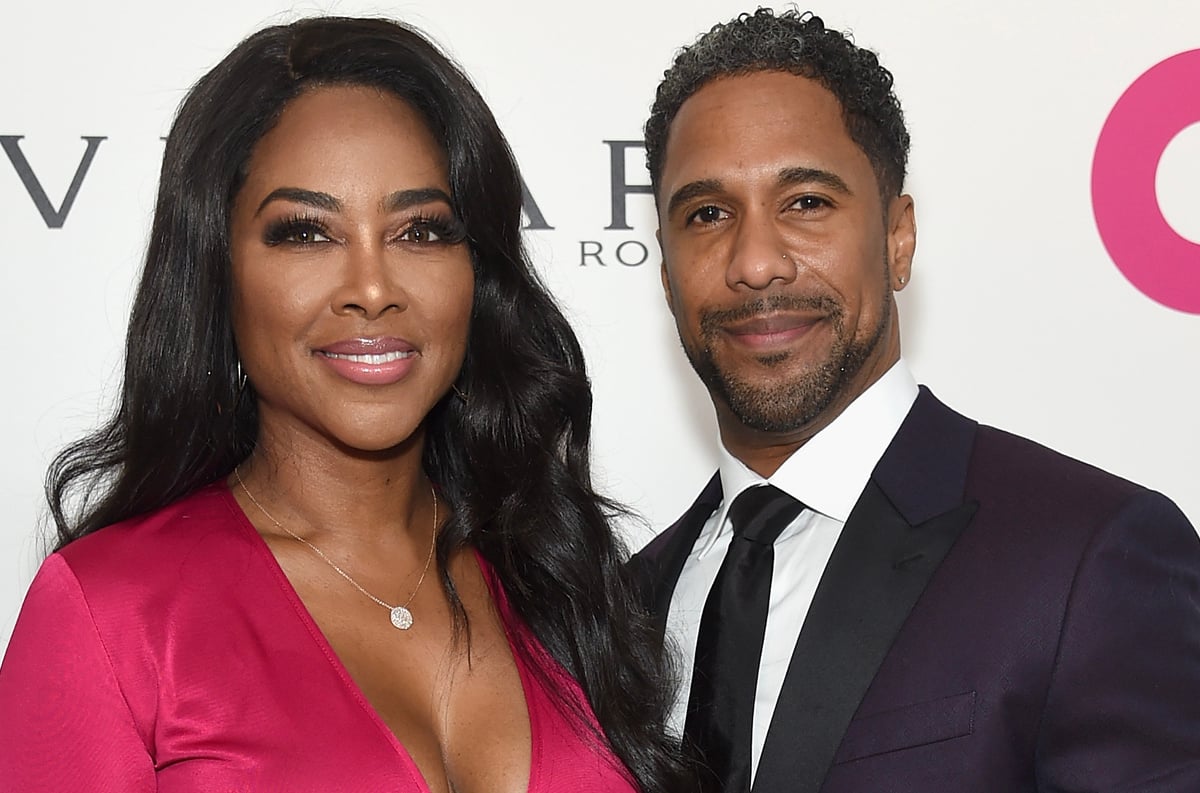 Are Kenya Moore and Marc Daly back together?
There have been many rumors around Moore's relationship with Daly and the latest was that the couple was getting back together after their breakup. He lives in the NYC area, while Moore resides in Atlanta, Georgia. For her guest appearances on the Bravo late-night show, Moore spent a few days in the Big Apple where she was spotted with the father of her baby.
A viewer called into the clubhouse and asked what the status of her relationship with Daly was.
"Wow, I have spies everywhere," Moore replied before answering and saying, "we're in a good place right now."
Cohen told Moore there have been rumors around their relationship and she expanded on her response.
"We're trying to figure it out now," Moore added. "We had a beautiful brunch today and it was great."
On RHOA, Daly and Moore have showcased their relationship, which has not always been smooth. In one of the episodes, Daly had a tiff with Moore after he said he liked NeNe Leakes, who she is at odds with.
"I think anyone would be upset about that," Moore said when Cohen asked if she got mad Daly backed Leakes. "I think your partner should always have your back. Whatever you say behind closed doors, that's personal for you and your partner. You should always cover your partner, you should always stick up for them. If someone wrongs you, they wrong your partner."
Kenya Moore thinks NeNe Leakes is getting phased out
One person Moore has no interest in makings things better is Leakes, the OG of the ATL. Moore doesn't like that Leakes thing she's the one running the show, perhaps because she wants to be the leader of the pack. The new mother recently commented that she thinks Leakes is getting phased out of RHOA because she's been cut out of episodes.
"She tries so hard to tell people she's the HBIC," Moore told Entertainment Tonight. "She's the this, she's the that. She's the originator. 'Oh, the real premiere just starts…' And in fact, her presence now is not impactful at all. She's missed out on at least four to five episodes this season, so that clearly means the network is sending you a message. You're not as important as you think you are."
When the topic came up on WWHL, Cohen refuted Moore's claims and set things straight.
"I don't think she's being cut out of episodes because I think everything that was shot with NeNe is in the show. We're not cutting anything out," Cohen explained leaving Moore speechless. "Everything that we shot… there's nothing that's been left out."
On social media, Leakes fired back saying she's in the episodes she negotiated in her contract.
"I have not been cut out of any episodes," Leakes tweeted. "I negotiated my episodes just like everyone else did. I'm getting every dime I asked for. Thank you for asking and clearing that up Andy, that means a lot to me."
The Real Housewives of Atlanta airs Sunday nights at 8 p.m. ET on Bravo.