'RHOA': Kenya Moore Reveals the Biggest Mistake She Made in Her Marriage to Marc Daly
Fans of The Real Housewives of Atlanta were rooting for Kenya Moore to have her prince charming when she met and married Marc Daly. But the marriage was short-lived and Moore announced their split shortly before Season 12 premiered. The divorce proceedings have lasted longer than the time they spent as husband and wife and viewers couldn't believe the perceived emotional abuse they saw Daly commit to his estranged wife. Moore says she regrets being passive with Daly.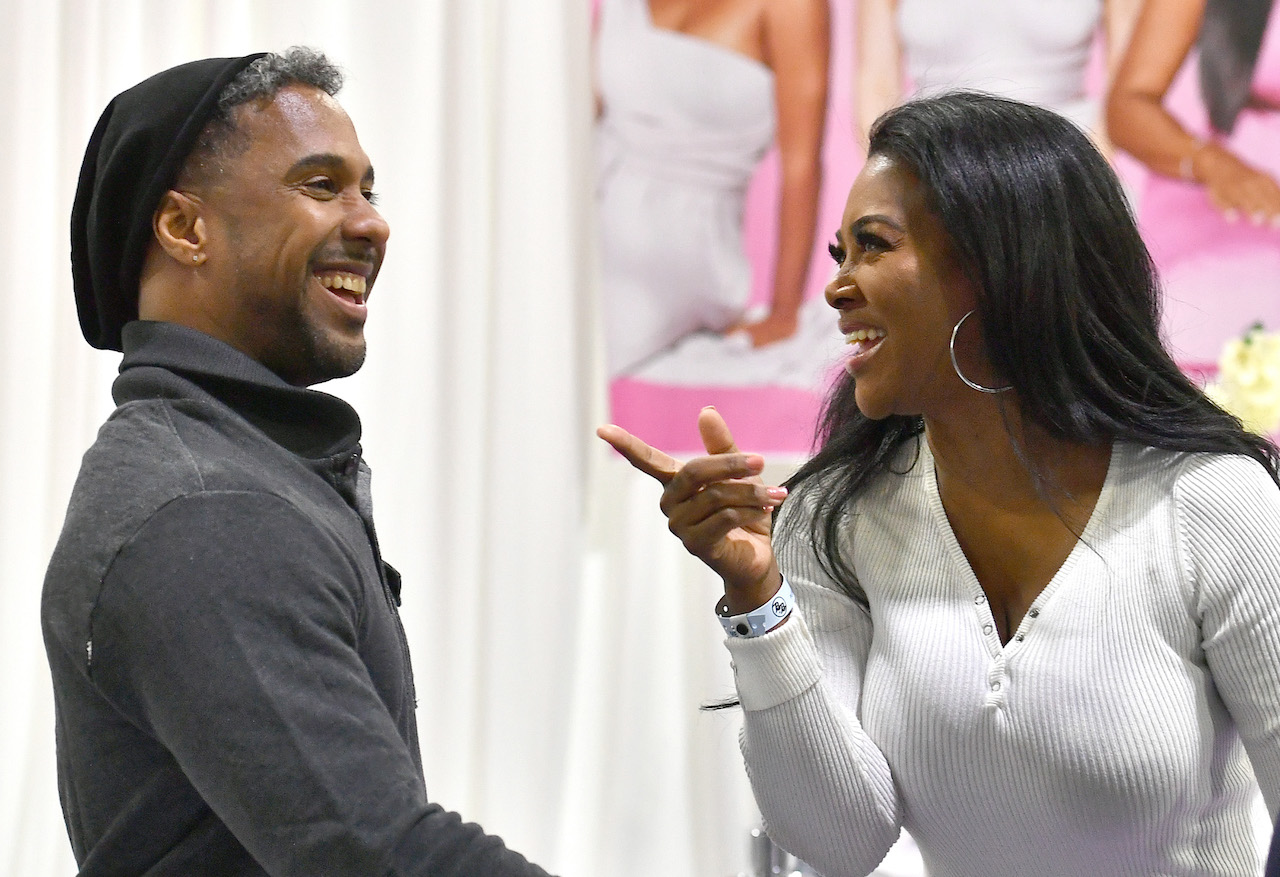 Moore says she tried to transform into who her husband wanted her to be
The Kenya Moore Hair Care owner has not been shy about her desire for a husband and a family. After years of bad luck in relationships, she thought she'd finally found love in Daly but quickly learned he was not her fairytale ending. 
Viewers watched as Daly appeared dismissive and disinterested in Moore. He also talked down to her in many scenes. It was shocking for viewers who typically saw an assertive Moore take a more passive approach in her marriage.
"I think where I went wrong in my marriage is that I lost my voice, is that I thought that I had to be a different kind of person to make a marriage work," she told Entertainment Tonight in a recent interview. "Someone that says 'yes' and doesn't speak up and just goes along to get along. And that is completely false."
But she opted to try and save her marriage because she didn't want to let her dream go, even if it became a nightmare. "I was afraid of failing at my marriage because I wanted it to work so badly and I waited 46 years to get married, and so I thought I found my prince and I thought I found everything and I didn't want to be divorced because of me," she said. "I held on as much as I could, and I just had to realize that being happy and being a strong person is exactly what my daughter needs. Not someone to swallow herself or become lost in a marriage for the sake of being married."
Marc Daly continues to fight Kenya Moore over money in their divorce proceedings
Moore and Daly officially separated in 2019. After two years of no progress, and seemingly reconciling amid a family vacation, she filed for divorce. The divorce has dragged out due to Daly's hesitation to come to a financial settlement. The couple do not have a prenuptial agreement. 
"He refuses to talk to me about a settlement," she explained. "Child care and support and visitation, all of that's been settled already. So the only thing left is [money]." 
Moore would prefer if they walk away without any financial obligation to one another, just for their toddler daughter. " I just think that when two people are civilized and they know that the relationship is over, you came into this marriage, two successful people, on your own," she added. "You don't need anything from one another and I think that you should just be able to say, 'Leave with what you came in with.'" 
She says her marriage has been her greatest teacher
Though she is frustrated by her divorce process and was once saddened by the end of her marriage, she views things differently now. Moore says she's learned to never allow herself to be mistreated by anyone, especially a partner. 
"[I learned to] not take anybody's crap," the former beauty queen said firmly. "I did that in my marriage and I think that when I draw the line, and when I put up that healthy boundary, there's no gray area. It's like, if you cross that line, I will cut your head off like a snake, like the snake you are."