'RHOA': Kenya Moore Reveals Where Things Stand in Divorce From Marc Daly Two Years After Filing
The Real Housewives of Atlanta star Kenya Moore has been one of the most vulnerable Housewives in terms of exposing her woes in the love department. She thought she'd found her prince charming when she met and married restaurant owner Marc Daly, but things fizzled out quickly. Since filing for divorce, things have dragged out in court. And Moore says they aren't even close to being declared legally single.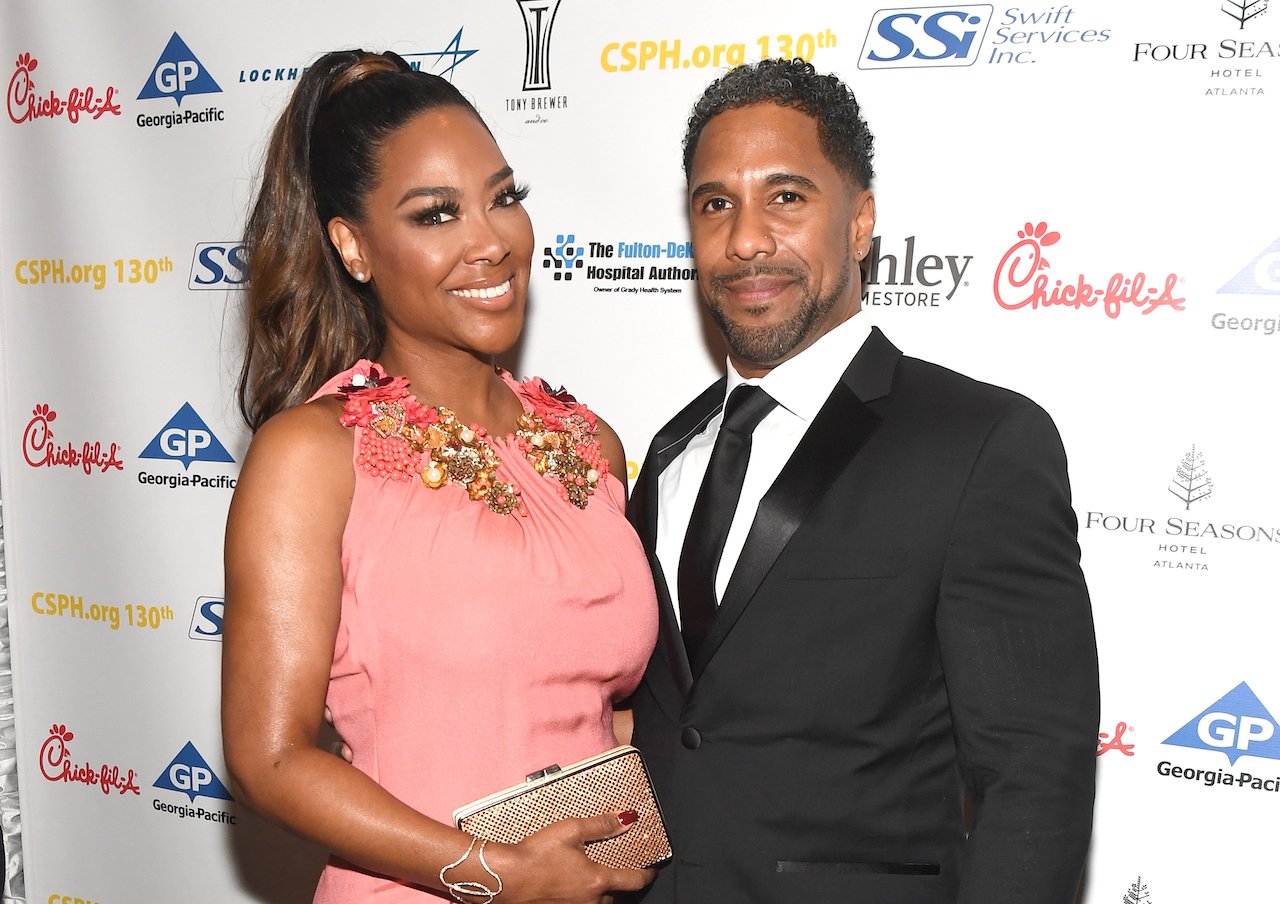 Kenya Moore says she's still in ongoing divorce proceedings with Marc Daly
Moore and Daly secretly married Daly in St Lucia in 2017. They welcomed their daughter, Brooklyn Doris Daly, the following year. But by the Fall of 2019, they announced their split ahead of the Season 12 premiere of RHOA.
There were several things to led to the split. Viewers watched as Daly often seemed irritated and dismissive of his wife. There were also reports that he hated the show and reality television in general, and made filming difficult. Despite Moore constantly going above and beyond to try and make things work, nothing appeared to make Daly happy.
Their divorce has been riddled with moments of reconciliation and even family vacations. But ultimately, Moore opted to move on as she felt Daly was pulling the strings and playing games. They've been embattled in the divorce longer than the time spent as husband and wife. She recently updated Andy Cohen on his Watch What Happens Live talk show about where things stand, and there hasn't been much movement.
"Soon. I'm hoping [it will be finalized] soon," she said on the show. "The world's longest divorce." They've battled in court over custody issues and finances, as Moore didn't have a prenup, which she now regrets. 
She says she tried to change herself to appease her estranged husband in her marriage
Watching Daly and Moore interact on the show was cringe-worthy. Many viewers also said he appeared abusive toward Moore. In retrospect, Moore says she made a huge mistake while trying to make her marriage to Daly last.
"I think where I went wrong in my marriage is that I lost my voice, is that I thought that I had to be a different kind of person to make a marriage work," she told Entertainment Tonight. "Someone that says 'yes' and doesn't speak up and just goes along to get along. And that is completely false."
Letting her dream go, even if it was a nightmare, was nothing that Moore wanted to do. Since joining the show in Season 5, viewers watched her ups and downs in heartbreak as she desperately wanted marriage and motherhood.
"I was afraid of failing at my marriage because I wanted it to work so badly, and I waited 46 years to get married, and so I thought I found my prince and I thought I found everything, and I didn't want to be divorced because of me," she added. "I held on as much as I could, and I just had to realize that being happy and being a strong person is exactly what my daughter needs. Not someone to swallow herself or become lost in a marriage for the sake of being married."
The former beauty queen is back on the dating scene
Moore revealed to Cohen that she is currently dating. Initially, she held off on doing so because she wanted her divorce to be finalized. But with things dragging out, she opted to live her life.
The reality star is also focused on raising her toddler daughter. She's also building her haircare business.