'RHOA': Why Kenya Moore Said Drew Sidora Is 'Grasping for Relevancy'
Kenya Moore and Drew Sidora are 'The Real Housewives of Atlanta's latest rival. Moore claimed Sidora wasn't 'relevant' before the show.
Kenya Moore and Drew Sidora are far from The Real Housewives of Atlanta's latest dynamic duo. Ever since The Game alum joined the cast in 2020, she and the former Miss U.S.A. have shared their disdain for each other on social media and in interviews. 
While appearing on Kandi Burruss's YouTube series, Speak On It, Moore discussed her feelings about Sidora's role on the show.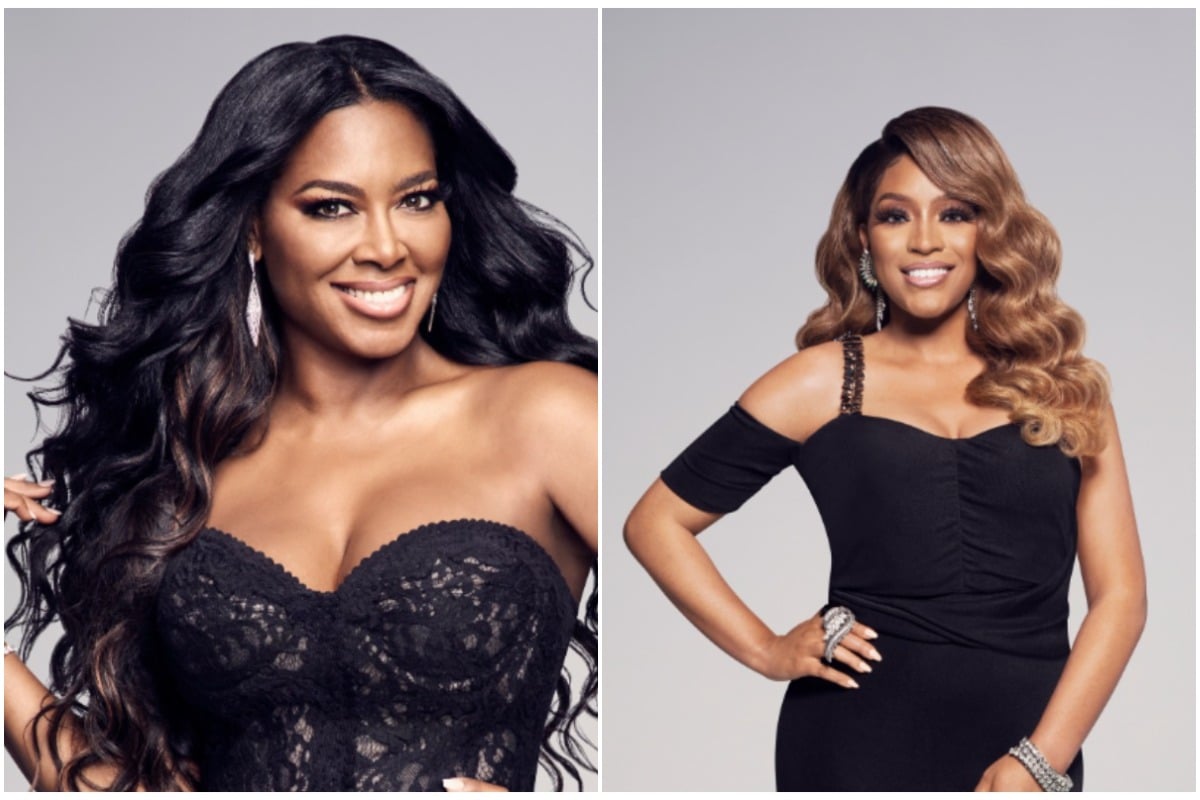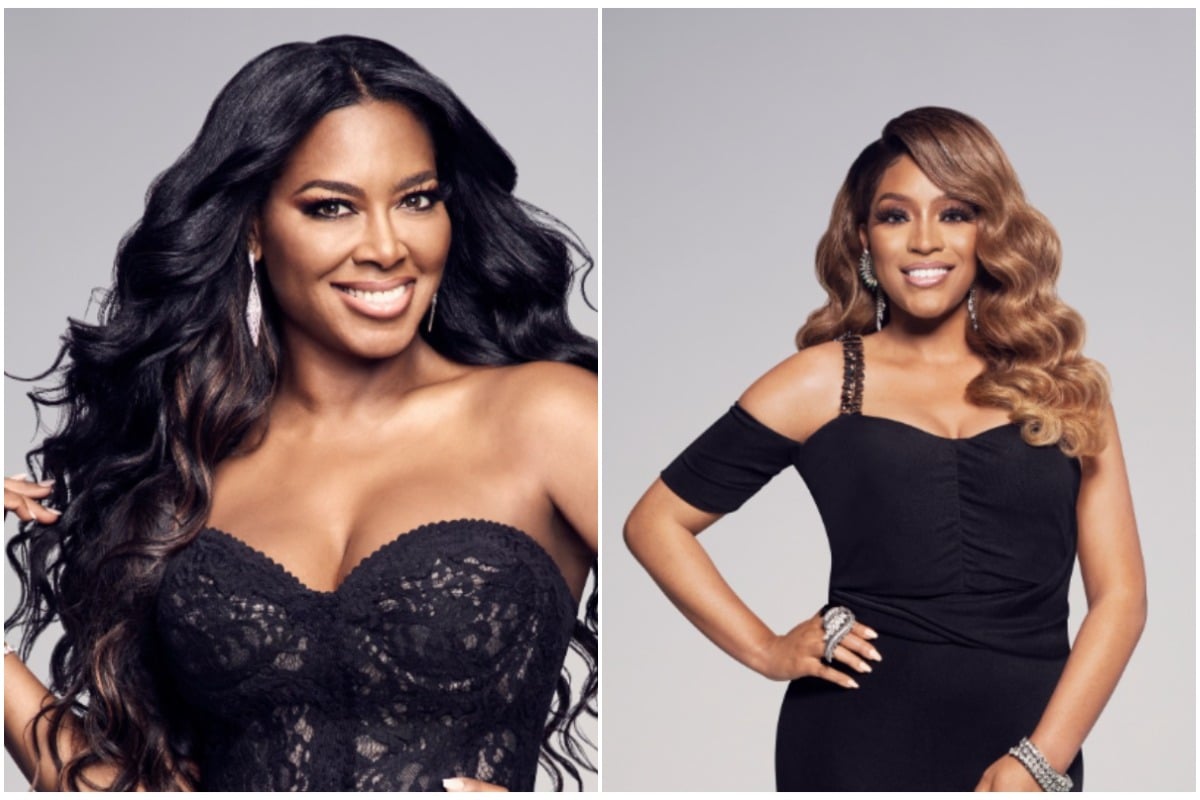 Kenya Moore says Drew Sidora is on 'RHOA' because 'she needs to work again' 
Moore and Sidora are both actors in Los Angeles before RHOA. After becoming the second Black Miss U.S.A. at 22, Moore started acting in the 1990s. She appeared in Blockbuster hits such as Waiting to Exhale and Deliver Us From Eva throughout her career. Additionally, Moore directed and produced Trois and The Confidant in the '00s. In 2013, she and Porsha Williams joined RHOA as full-time cast members. 
The same year Moore made her Bravo debut, Sidora starred as Tionne "T-Boz" Watkins in VH1's biopic on TLC, CrazySexyCool. The role was one of the actors' notable characters following her appearance as Drew Sidora in The Game. Since CrazySexyCool, she's gone on to do multiple movies, including Sister Code with RHOA alum Eva Marcille. 
Although Sidora is a working actor, Moore said the Bravo series gave her a reason to "work again."  Brooklyn Daly's mom also said the newcomer needs to remain relevant on RHOA to keep her new job.
"I just see that she's grasping for relevancy," Moore said of Sidora. "She wasn't relevant before, [Sidora] had many years of not working. I'm not saying she came from obscurity. I'm saying in recent years; she hasn't had a job."
Drew Sidora recently made comments about Kenya Moore's acting opportunities
While Moore doesn't think Sidora was "relevant" before joining RHOA, she insisted that she doesn't "have a problem" with the Step Up star. However, the actor, who has a reported net worth of $1.5 million, noted in her interview with Burruss that a new housewife hasn't stayed on the show since she and Williams. After two seasons, Marcille left in May 2020. Additionally, NeNe Leakes made her exit after being RHOA's only "OG" cast member. 
During an episode of RHOA's after-show, Sidora expressed her thoughts on Moore's acting career. She claimed that Hollywood isn't looking at her, which explains her distance throughout the season. 
"She's mad, and the only thing I can think of is like maybe she's mad because Hollywood just ain't been calling for her," the newbie said to Williams and Shamea Morton. 
"She ain't [been] booked in over a decade," added Sidora. "You can be successful in other things, but when you love your art as an actress — she kept telling me she was one, and I'm like — I looked on her IMDb, but I didn't see nothing in over a decade, so I don't know, maybe that's why."
As season 13 of RHOA progresses, viewers will see if Moore and Sidora can patch up their relationship.