'RHOA': Kenya Moore Says She's No Longer Fighting for Her Marriage With Marc Daly – 'I'm the Prize'
Kenya Moore is her most vulnerable this season of RHOA as she tries to make a concrete decision on whether or not to end her marriage to Marc Daly. While she was previously interested in doing all she could to salvage their relationship, she's since changed her mind and says Daly is the one who has to prove himself.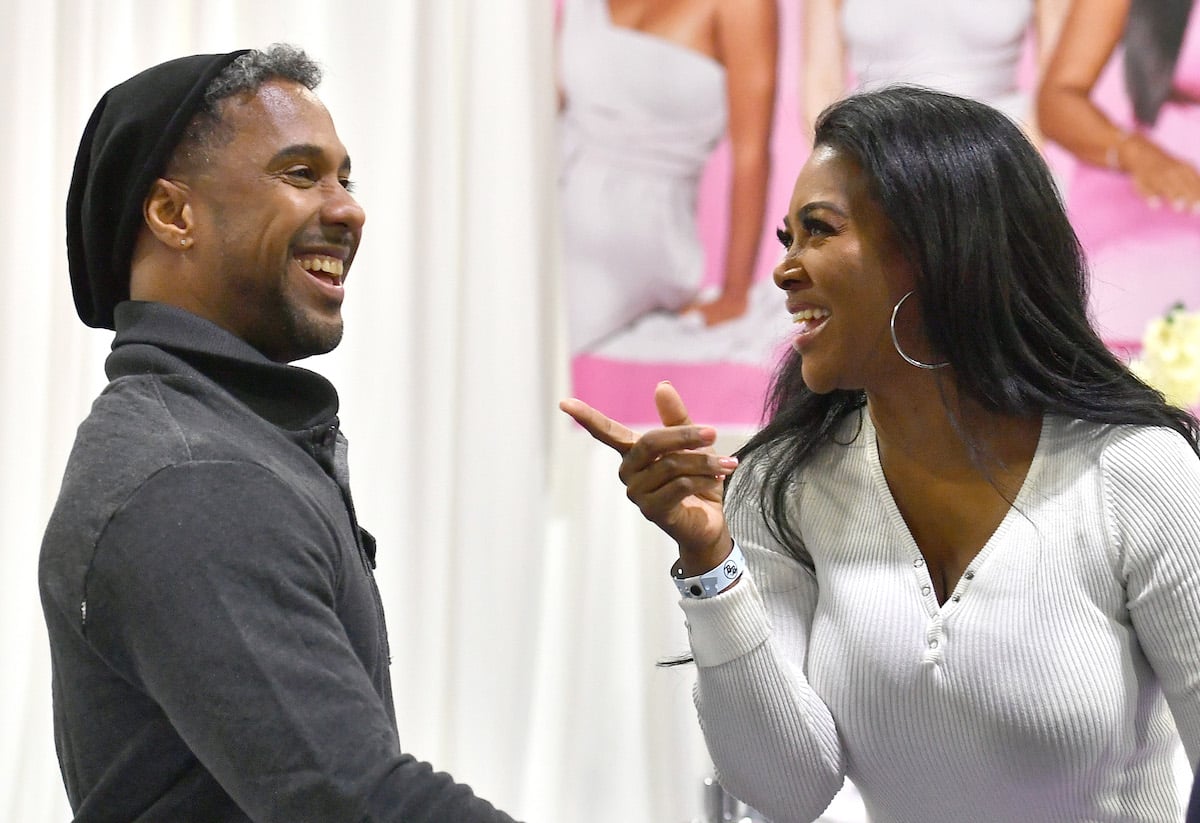 Kenya Moore says COVID-19 made issues in her marriage to Marc Daly worse
Viewers remember the breaking point in Moore and Daly's marriage came following a charity event. Many believe Daly was unappreciative of Moore's help during the event, noting Daly's dismissiveness and abrasiveness toward his wife. The following day, Daly and Moore released separate statements announcing their separation.
But by the season 12 reunion, Moore says she and Daly were attending marital counseling and that he'd done a complete 180 in the way in which he behaved to her. Unfortunately, their situation was short-lived.
Related: Kenya Moore Says She "Wasn't Allowed" To Speak To Marc Daly's Parents – They Also Were Not At Their Wedding
In the season 13 premiere, an emotional Moore visits a divorce attorney to discuss her options moving forward. She explains that the COVID-19 pandemic negatively affected Daly's business and he took his frustrations out on her. Moore notes a visit to her husband in New York in which she says he did not acknowledge her and hurled insults her way during their time together. 
Kenya Moore says she's no longer fighting to save her marriage to Marc Daly
Moore previously wanted to exasperate all options before finally walking away from Daly. She says she believed their issues were reconcilable. But due to Daly's inconsistency, her stance has since changed.
In a recent interview on The Wendy Williams Show, Moore explains why she no longer stresses over whether or not she and Daly will work things out. Still, she says Daly once again wants to fight to save his family, but she's not buying it.
"I was ready for my new life [without Daly]," explains Moore. "I was thinking about Paris for the summer with Brooklyn, I'm studying French again, I was going to go over there and just live it up. I'm done with that [fighting for the marriage]. I'm the prize and if a man doesn't recognize that then please go to the next woman."
Related: 'RHOA:' Kenya Moore Says Marc Daly Now Wants To Work On Their Marriage
Moore maintains that her and Daly's priority will always be their 2-year-old daughter, Brooklyn. She's willing to do whatever it takes to successfully co-parent and raise Brooklyn in a happy and well-adjusted home.
Additionally, Moore tells Shadow & Act that viewers will see her journey to taking her power back amid her separation from Daly this season.
"At the beginning of the season, I was just lost. We had been separated for a while and there was no movement. Obviously, COVID happened and further damaged our inability to respectfully communicate with one another on our issues," she explained. "So at that point, I felt like we'd been separated for so long and I needed to move on. I need to take back my power and I think this is the season in which I get back to who my fans know me to be: strong, determined, unapologetic. At the end of the season, you'll see that."
RHOA airs every Sunday on Bravo at 8 PM EST.