'RHOA': Kenya Moore Shares Relationship Update on Marc Daly, 'He Has Been Very Kind'
For various reasons, Kenya Moore is a main focal point of The Real Housewives of Atlanta this season. Season 12 is more than 20 episodes in, and viewers have watched her marriage unravel and her relationships with several of the women crumble too.
But week after week, her dynamic with husband Marc Daly has garnered the most attention and shade from RHOA fans and Moore's castmates. Inquiring minds want to know where the pair stand.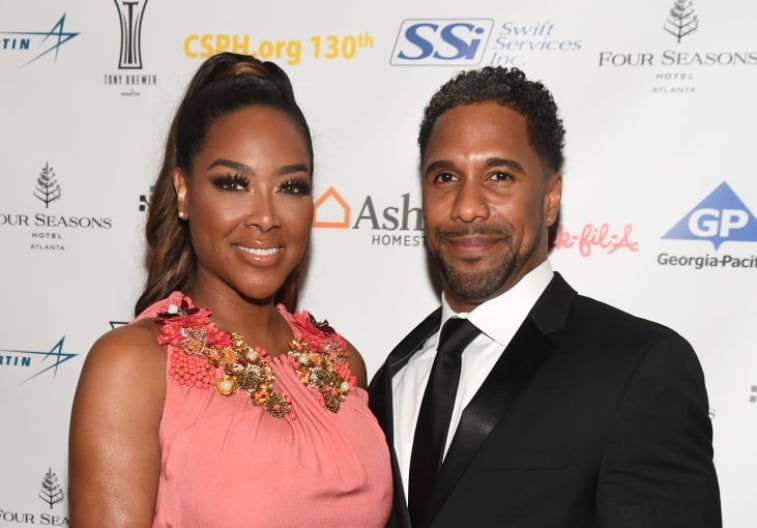 Moore opens up about relationship status
During a guest appearance on Fox Soul's Out Loud with Claudia Jordan this weekend, Moore was asked about the current state of her marriage to Marc Daly. Moore was very frank when discussing it with former RHOA cast member Jordan who said some fans are hopeful they reconcile.
"He's in New York and since this show started airing – actually no – after Brooklyn's birthday, which was in November, things just turned around. He has been very kind, very respectful, very loving, and he wants his family to stay together. And I don't know what the end result will be but he's definitely working on the marriage."
Moore affirmed that things are getting better and Fox Soul host/fellow RHOA castmate Mike Hill chimed in to say he was happy to hear it since he believes Daly is a good guy.
Moore is focusing on her daughter
As Hill commented on Daly and sent well wishes to Moore, she mentioned how her focus is really on baby Brooklyn right now. "That's the paramount concern for me; it's Brooklyn at this point. I think becoming a mother just shifted how I look at things."
Moore acknowledged that she and Daly have a long way to go to repair their relationship, but she wishes people had the chance to see a different side of him.
Being on camera was a problem for Daly
Season 12 wrapped filming but the show took a toll on Moore and Daly's marriage, which is something fans suspected all along. While chatting with Jordan and Hill, Moore admitted that her husband was resentful about appearing on RHOA and that was evident in the scenes.
"I really wish that people could have seen Marc how he really is, not how he's angry. He's very resentful about the fact that he's on television. He doesn't want to be there but in his mind, 'I'm supporting Kenya.' But you're not supporting me if you're coming on the show angry and you're being an a** every time you're in a scene. That, I wish he could understand."
Moore noted that they're fixing things in reverse but Daly's attitude and behavior about being on TV contributed to a lot of their issues. According to her, they're working on it, but she said if things don't pan out between them, she'll do what's best for her and her daughter.
On a lighter note, Moore shared that Hill, Kandi Burruss, and Todd Tucker spent time with Daly off-camera and know that there's more to him than what viewers see.
"He is so funny and sweet and he's so playful and quick-witted. And that is not who you guys have seen on the show. The Marc you've seen – I'm sure everyone is saying 'Why is she with him?' They don't see who he really is."
Moore thinks that can be attributed to Daly digging his heels in and resisting what is "reality TV buffoonery" as she called it, saying it's been to their detriment. They're continuing to work on their relationship, but Brooklyn comes first.