'RHOA': Kenya Moore Teases 'Epic' Season 12 Reunion and Claims to Expose 'Fake Friendships'
Kenya Moore from The Real Housewives of Atlanta returned to the show for season 12 after taking a year off. The Bravo star has been at odds with Nene Leakes and it all kicked off in the latest episode of the show. After Leakes tried to extend an olive branch to the former beauty queen, the latter shunned her completely. Now, Moore is teasing she is ready to expose "fake friendships" at the reunion.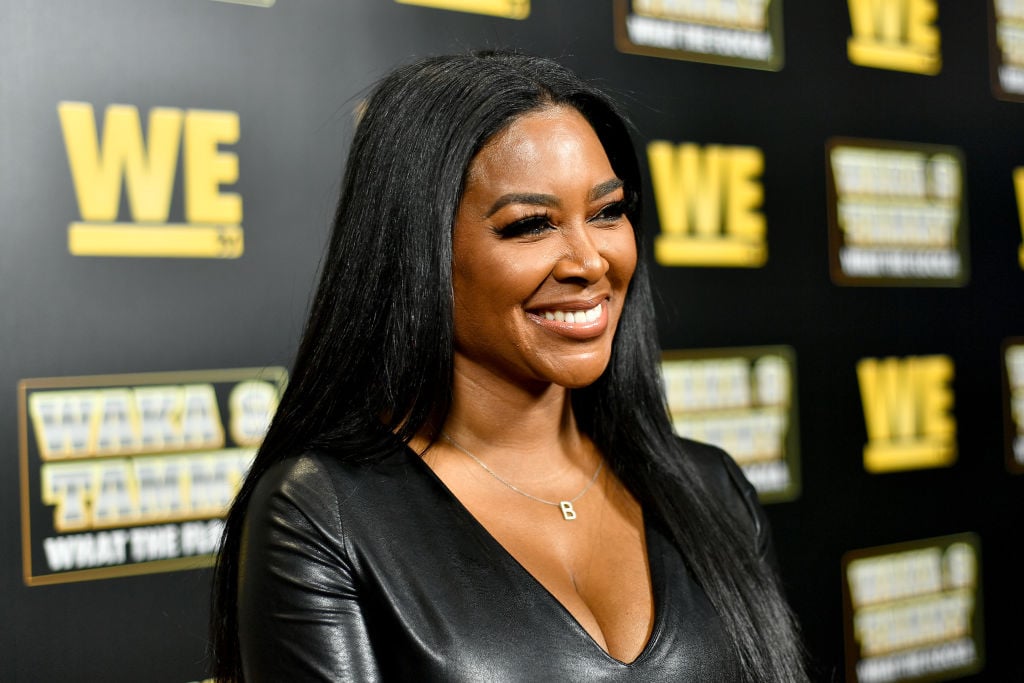 During the RHOA cast trip to Greece, Leakes tried to talk to Moore and show support following her split from her husband. Moore was not in a state of mind to rekindle a friendship with Leakes and snubbed her a couple of times. After being dissed, Leakes completely changed her attitude and stopped trying to communicate with her.
The girls sat down to talk and Leakes went after Moore hard. She brought up the subject of her separation from Marc Daly and shaded her all the way. Leakes did not hold anything back and fans will be seeing how the confrontation ends next week.
Kenya Moore teases reunion
After the heated episode aired, Moore took to Instagram to tease viewers on what she'll bring to the season 12 reunion. The former Miss USA titleholder suggested that she would be exposing Leakes and her "fake friendships."
"RHOA season 12 reunion will be epic," she wrote. "The truth about all these fake friendships will be exposed. Secrets have been kept way too long. All the snakes' heads will be cut off. My receipts are ready."
Moore also added a photo of many receipts, implying she has proof of whatever it is she will bring up during the reunion.
However, Moore's receipts revelations will have to wait for now. Due to the coronavirus pandemic affecting the world, production for the reunion was postponed.
"Postponed! OMG, we all need something to look forward to and you will get it," Cohen replied on Twitter to a fan.
Nene Leakes is also ready for the reunion
Moore is not the only one getting ready for the RHOA season 12 reunion. Leakes is also taking notes and gathering facts to defend herself from any attacks during the taping.
"These girls … they're gonna get it, let me tell you. This isn't a threat, it's a promise," Leakes told People.
Leakes claimed to be the queen of RHOA and while she wears the crown, the rest only have tiaras.
"I'm going to be beat from head to toe while I do it, sitting there with a full face, wig, dress, high heels this tall, looking fabulous, and tearing the house down," Leakes added. "I'm going to get these girls and do it very good and walk right on out and sleep just fine. Is my money in my account? Thank you. The queen is here, you can never wear the crown. They're all wearing tiaras."
Leakes then said, "I laid low for a bit, but now, I'm coming for your wig. You're never going to talk to me and think you're not going to get it back."
The Real Housewives of Atlanta airs Sunday nights at 8 p.m. ET on Bravo.