'RHOA': Is Kenya Moore Threatened by Nene Leakes?
Nene Leakes from 'The Real Housewives of Atlanta' has a theory about why Kenya Moore wants her off the show. The 'Glee' alum explains why Moore says what she says.
Nene Leakes and Kenya Moore have made it clear on The Real Housewives of Atlanta that they are not friends. The Bravo stars have been at odds throughout season 12 of the series. Although Leakes seems to want to brush off the drama and ignore everything, Moore doesn't seem to want to budge. A heavily teased moment on the show will have them face-off and there's spit involved. Why don't they get along though? Leakes feels that Moore is threatened by her, that's why.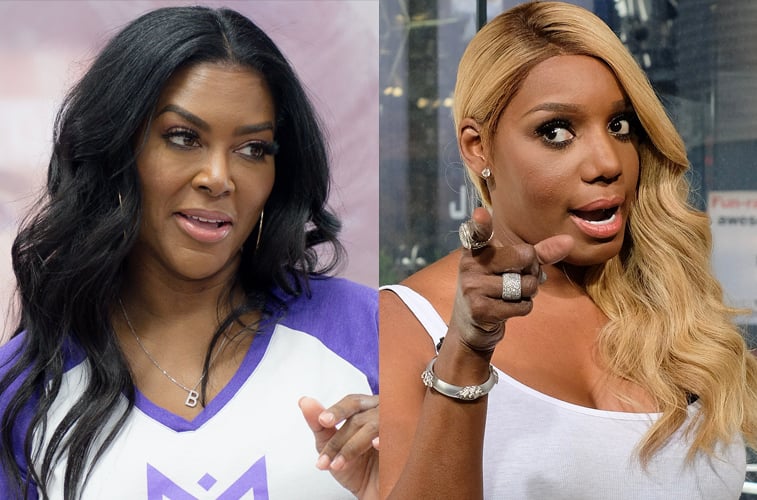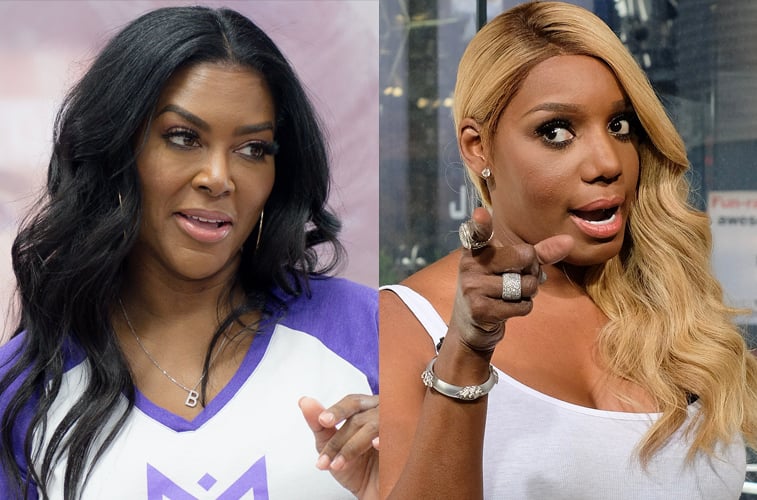 In a previous interview, Moore suggested that producers might be phasing Leakes out of the show. The OG of the ATL said that Moore would probably love for her to be gone "so she could be the queen of the show."
"With me there, it's very difficult for her to have that kind of thing," Leakes told Entertainment Tonight. "So, I also think that, if I leave the show and Kenya stays on the show, she will be the demise of the show."
Leakes feels that her presence on the show doesn't allow Moore to feel safe and therefore is threatened by her.
"I think sometimes when you're that personality, that's powerful — like me, you've been there since day one — I feel like I'm a threat to certain girls," Leakes explained. "I don't know why, because I personally think that everybody has their own lane. The problem is, don't you cross over in my lane. Stay over there. We don't want to have a car crash! Stay in your lane, girl."
Kenya Moore says Nene Leakes 'tries so hard'
Leakes' words were in response to Moore's interview where she said that the former was not impactful on RHOA.
"She tries so hard to tell people she's the HBIC," Moore said in an interview with Entertainment Tonight. "She's the this, she's the that. She's the originator. 'Oh, the real premiere just starts…' And in fact, her presence now is not impactful at all. She's missed out on at least four to five episodes this season, so that clearly means the network is sending you a message. You're not as important as you think you are."
After the interview, Leakes took to Twitter to clarify that she was not being cut out of episodes.
"I have not been cut out of any episodes," Leakes clarified. "I negotiated my episodes just like everyone else did. I'm getting every dime I asked for. Thank you for asking and clearing that up Andy, that means a lot to me."
Andy Cohen even told Moore that Leakes was not being edited out of the episodes during her appearance on the Bravo late-night show.
"I don't think she's being cut out of episodes because I think everything that was shot with NeNe is in the show. We're not cutting anything out," Cohen explained on Watch What Happens Live leaving Moore speechless. "Everything that we shot… there's nothing that's been left out."
Leakes and Moore are still feuding, even though the show has wrapped filming. Both will face each other in the upcoming season 12 reunion special and will talk about their differences.
The Real Housewives of Atlanta airs Sunday nights at 8 p.m. ET on Bravo.