'RHOA': Kim Zolciak-Biermann Pushes for Return of OGs
Kim Zolciak-Biermann pushes for return of OGs. The former 'RHOA' star weighs-in on returning to holding a peach on the Bravo show.
Kim Zolciak-Biermann is one of the original cast members of The Real Housewives of Atlanta. The reality star held a peach from the very first season all the way up to season 5 when she departed the show. During an interview on Instagram Live with Nene Leakes, the Bravolebrity weighed-in on returning to the show.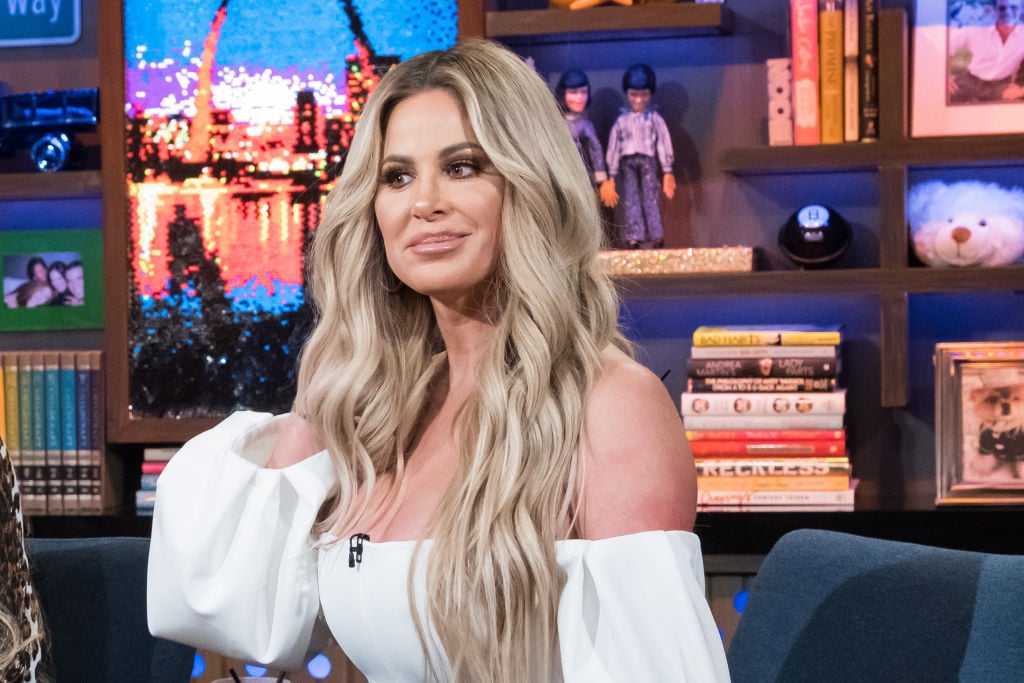 "I'm different than I was 13 years ago," Zolciak-Biermann said. "I think if there was a more controlled atmosphere, and we went back with some of the OGs, I think it would be great because we all know each other…Honestly, if there were some stipulations and we got rid of the fu***** crazies, it could be the best comeback show ever!"
The last time the Don't Be Tardy hitmaker appeared on the reality show was during season 10 as a "friend of." Zolciak-Biermann was an official guest star throughout the season and caused quite a stir. Although they are friends now, the blonde bombshell clashed heavily with Leakes that year.
Leakes got upset at Zolciak-Biermann after the latter's daughter posted a video online saying the former had roaches in her home. Everything blew up and the ladies sparred throughout the season, ending in an explosive reunion.
What does Cynthia Bailey think?
In a separate interview, Cynthia Bailey was asked about the possibility of Zolciak-Biermann returning to the show. The former model didn't oppose her return, but she wasn't exactly excited imagining have to interact with her.
"I'm for whatever's going to be good for the show," Bailey shared with Hollywood Life. "I don't have a relationship with Kim. Whenever she's in and out of the show I've never filmed with Kim unless she's in a group situation, so I don't really know Kim that well to be honest. I just know her from the show and in group scenes."
Although Bailey says that she's never had a close relationship with the reality star, she's cool with her joining if she'll add to the show.
"We've never done anything one on one before," Bailey added. "If it's good for the show — I like the cast that we have right now personally, but if she can bring something to the show, bring it."
Nene Leakes has proposed Kim Zolciak-Biermann before
In the past, Leakes has brought up Zolciak-Biermann's name to return to the show. After shading her co-star Eva Marcille, she said she would swap the latter with Zolciak-Biermann. However, she noted that the OG star is busy with her Bravo spin-off and might not have the time to join RHOA full-time. Leakes did suggest Phaedra Parks to return, although not an OG, the former housewife is iconic.
"I would like to see her come on as, like, a friend of the show," Leakes told Entertainment Tonight. "Play around for a couple of episodes, because I still think there's unfinished business there. I think it is unfair for the rest of the cast to face people who they have issues with and then she doesn't get to face who she has an issue with."
The Real Housewives of Atlanta airs Sunday nights at 8 p.m. ET on Bravo.