'RHOA': A Look Back at Drew Sidora's Singing and Acting Career Before the Reality Show
Drew Sidora has been on 'RHOA' since Season 13. Before reality television, Sidora starred in several film and television projects and released some music.
The original cast members of The Real Housewives of Atlanta were simply that: housewives. Flash forward 14 seasons later, and the cast is filled with businesswomen and moguls in their own right. In Season 13, fans were introduced to Drew Sidora, a singer and actor who'd been making moves in the entertainment industry for over a decade before her segway into reality television. Sidora racked up quite the resume in music and acting before getting her peach.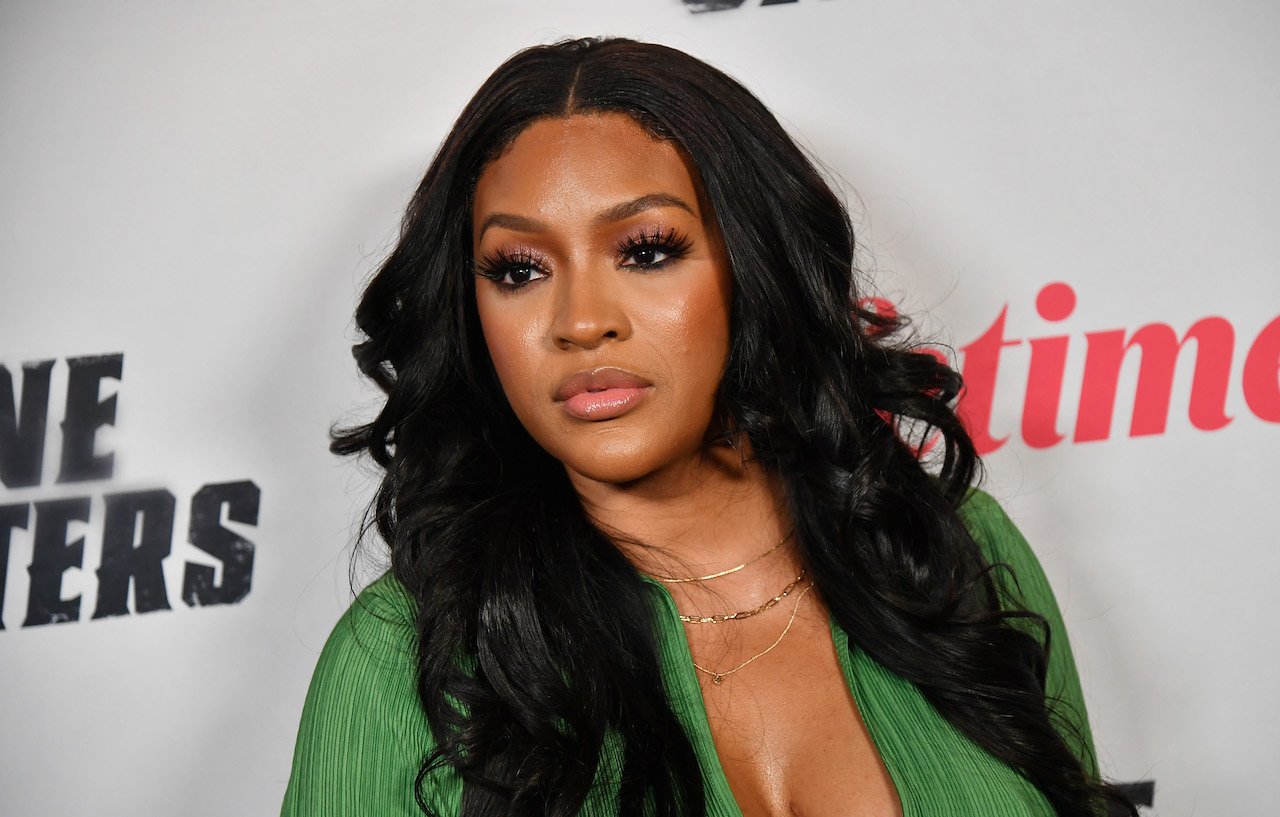 Drew Sidora's breakout role was in the movie 'Step Up'
Sidora was already known for her role in the Disney Channel series That's So Raven, but her big break came courtesy of the popular 2006 dance flick, Step Up. She played singer Lucy Avila in the movie alongside Channing Tatum and Jenna Dewan and contributed two songs to the soundtrack: "Til The Dawn" and "For The Love."
She told The List of her experience working on the film in a recent interview promoting her latest Lifetime movie Line Sisters: "I'll never forget working with Madonna's choreographer. That, for me, was everything. I grew up dancing, but learning ballet and modern [dance] from Madonna's choreographer, that was definitely the highlight of going to work every day, [and] working with Usher's choreographers, because I was a huge fan of Usher growing up. To be able to live in that, and being able to blend all my passions — my music, my dancing, and acting, that was like a dream come true for me."
She starred in the critically acclaimed TLC biopic
Aside from Step Up, Sidora's biggest film role was her portrayal of T-Boz in the TLC biopic CrazySexyCool. The film aired on VH1 and became the network's highest-rated biopic in years, reigniting a flame for TLC fans. Critics praised the performances for being believable.
A longtime fan of TLC, Sidora was thrilled at the opportunity to play the lead singer. "I grew up looking up to TLC! I had a group called "Mo'Tempo" and we would mimic TLC sometimes," she told Kontrol Magazine. "It was so surreal. T-Boz really helped me and gave me pointers. I was able to channel her and bring out my best! I was very pleased with the outcome of the film.
Sidora and her co-stars underwent a TLC boot camp of sorts to prepare for the role, even having slumber parties with T-Boz and Chilli. "I prepared by watching old interviews and videos, and studying. I also had several conversations with her," she added. "After dissecting the script and practicing over and over, and understanding the emotions of T-Boz I was ready to do it! I loved it and it's one of the most memorable experiences I have had in my career to date."
The singer played herself in the hit CW series 'The Game'
Sidora's most controversial role was starring as herself in seasons 1 and 2 of The Game. Her character was introduced by way of Derwin Davis, a rookie to the fictional San Diego Sabers. Davis lands the lead in Sidora's music video and the two eventually become intimate. The problem was that Davis was engaged. It's the character fans love to hate.
"My role in the game was very fun and interesting. People always say to me still "You broke up Melanie and Derwin" and I laugh lol. It is an honor that people still remember that character," she told Kontrol. "But I'd like for people to think about the feelings and emotions of the other women. The women who is not the girlfriend, who is lied to and has her emotions played with as well. I believe that story was very interesting and good for the world to view. There are definitely two sides to a story. People loved Melanie and Derwin though, so I don't blame them! 
Sidora now stars on RHOA alongside her husband, Ralph Pittman. Their marital issues remain a heavy subject on the show.