'RHOA': Marlo Hampton Calls out Kenya Moore for Being 'Evil'
Marlo Hampton and Kenya Moore are not in good terms on 'RHOA' and the former is calling her out.
Marlo Hampton from The Real Housewives of Atlanta is not one to shy away from drama. The "friend of" the Housewives has been part of the franchise in a recurring manner since season 4. Although she's never been offered a peach, she knows how to spill the tea and stir up controversy. In her latest interview, the designer label queen talks about Kenya Moore and drops some facts.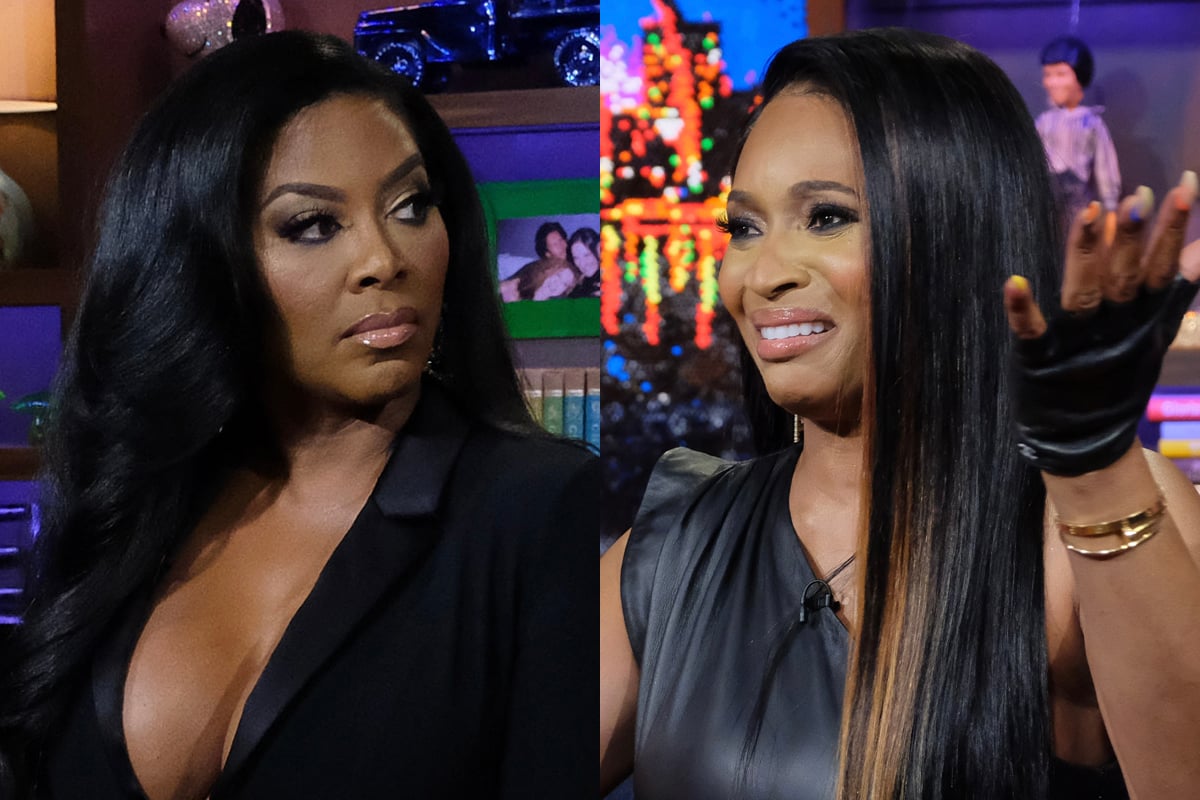 Hampton and Moore have been at odds with each other throughout season 12. The former Miss USA titleholder crashed an event hosted by Hampton which the latter found to be disrespectful.
"We were having a good time, it was like a sisterhood," Hampton told Entertainment Tonight. "I was launching my wig line that I paid a lot of money and invested into this venue and just pulling it together, and for you to just come in there and just bring such a dark cloud? I just feel like, how can you do that? That's just awful."
Marlo Hampton thinks Kenya Moore is evil
Another RHOA star that Moore is clashing with is Hampton's close friend Nene Leakes. The latter has expressed that Moore is "good for the show," even though they don't see eye-to-eye. Hampton seconds that opinion but doesn't think Moore feels the same about them.
"She doesn't have that same respect for NeNe or myself," Hampton told ET. "Is Kenya good for the show? Absolutely. Does Kenya go too far? Absolutely. She just needs somebody in corporate to sit and talk to her and say … how to balance it, because then it'll end up how it was a couple episodes when she just, she provokes people. She's provoked people several times. And it's not — don't do that. People have too much real stuff going on in their lives for you to be evil like that."
Kenya Moore thinks Marlo Hampton will never get a peach
One of the recurring topics that always come up with Hampton is her peach. Fans have been asking for the Bravo star to get bumped up to full-time status on RHOA. Moore has expressed she doesn't think Hampton would ever get that benefit.
"Marlo will never get a peach in my opinion," Moore told Entertainment Tonight. "Listen, she has a horrible criminal past … so, that's just not Bravo's brand. And if she's been on the show for all of these years, doing the same thing, why would you want to make her a Housewife? I mean, you've gotten her as a friend of the show for 10 years, why make her a Housewife now? It just, to me, it's just not good business."
Hampton recently said she doesn't lose sleep over getting offered a peach.
"I don't go to sleep every night like, 'Lord, please give me a peach,'" Hampton said. "Bravo pays me well. I travel good, I eat good, I got good benefits. So, Bravo is my family."
More recently, Hampton said she wouldn't mind taking the peach from Eva Marcille, but not if it created hardship in her life.
The Real Housewives of Atlanta airs Sunday nights at 8 p.m. ET on Bravo.