'RHOA': Marlo Hampton Reveals Why Dorit Kemsley From 'RHOBH' Is One of Her Favorites
Marlo Hampton from The Real Housewives of Atlanta shared that Dorit Kemsley and Erika Jayne were her favorite cast members from The Real Housewives of Beverly Hills.
Hampton has nothing but love for Kemsley citing that she thinks Kemsley keeps it real on the series. While Hampton is all about Kemsley, there's one cast member on RHOBH who may not be "Team Dorit" right now.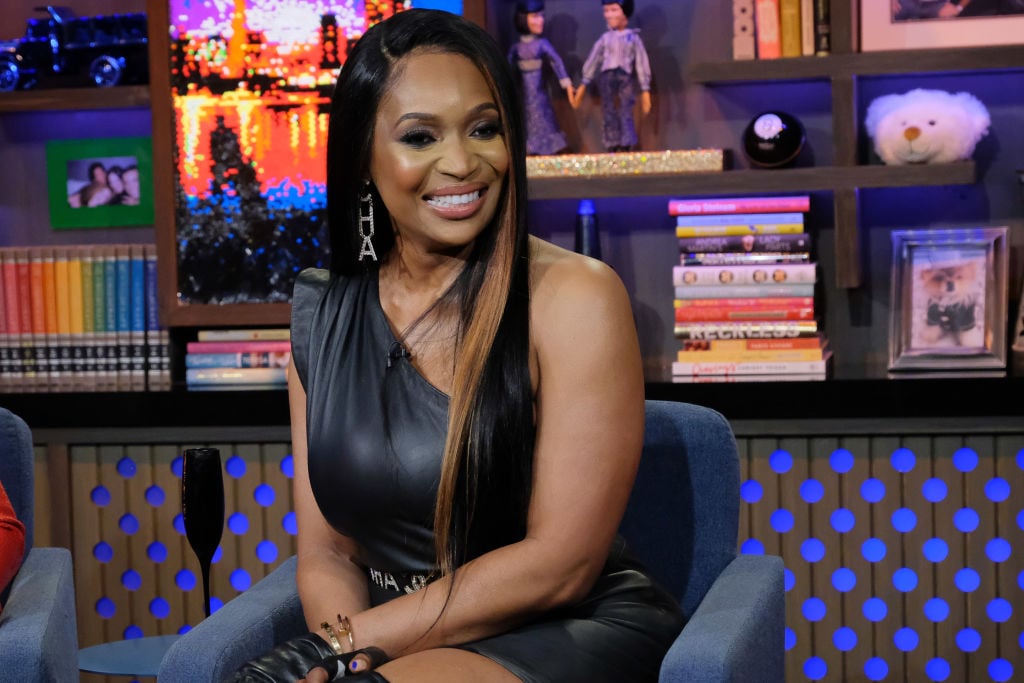 Kemsley and Kyle Richards reportedly had a falling out when Kemsley shaded Richards during the season 10 premiere. Richards unveiled her own clothing line during New York Fashion Week and Kemsley made some unsavory remarks about the line on her on social media.
While that friendship hit some turbulence, it's nothing but smooth sailing from Hampton. Hampton shared one reason why she appreciates Kemsley is because she says what's on her mind (and perhaps what some viewers are thinking too).
Hampton doesn't think Kemsley is shady
Despite the shade on social media, Hampton has nothing but praise for Kemsley. "Let me tell you, I love her, she's as real as she sees it," Hampton said on the Behind the Velvet Rope with David Yontef podcast. "I would DM her and call her and be like, 'Who did this?' She tells me. She's not jealous-hearted, she's not shady."
"I hired her stylist to style me for the reunion," she continues. "I really hired like three stylists. But I love Dorit, she's fabulous. I love her family. The kids, the husband. I love her, she's everything."
RELATED: 'RHOA': Marlo Hampton Shares Why She's Still Not Holding a Peach
Yontef shares with Hampton that he went to high school with Kemsley. Of course, Hampton is fascinated and wondered if Yontef knew Kemsley. "I had a very good friend and she had a very good friend. And they were sisters. So we were different years. One of my best friends and one of her best friends were sisters. So, we're connected through sisters."
Hampton says Kemsley's style is 'everything'
Hampton loved Yontef's story, reiterating how Kemsley's style is "everything." Then Hampton said, "I literally reached out to her and was like, 'Hey, who used to style you, give me their number.' So I called them. Even if I don't use her stylist for the reunion, I'm definitely going to work with her this season."
"And I style myself usually," Hampton remarks. "I style myself and sometimes my creative director. But I'm definitely going to use Dorit's stylist this season." Hampton also commented on how fit and tiny Kemsley is too. "If I could just lose the weight," she exclaimed.
RELATED: 'RHOA': Nene Leakes Says Reunion 'Was Unfair,' Everyone Was Tearing Her Down
Hampton also gushed about Kemsley's style on Bravo's The Daily Dish podcast too.  "I love Dorit. I literally went on my DM and I'm like, 'Dorit, who styles you sometimes?' Because I know she does her own — and I do a lot of my own styling, me and my team," Marlo explained. "She was like, 'I have a stylist I use in New York,' and I was like, 'Awesome! I'm going to New York.' She was like, 'Here's her number. Give her a call.'"
Jazmin Gonzalez, Kemsley's stylist, shared how she made the original connection. "I've known Dorit for over five years, I met her at a boutique in SoHo," she told Big Blonde Hair. "I understood her fashion sense quickly and we hit it off, I've worked with her since."