'RHOA': Marlo Hampton Says She's Ready to Be a Full-Time Cast Member
Marlo Hampton has been a popular fixture on RHOA since she was first introduced as the sidekick to Nene Leakes. Despite being on the show for nearly a decade, Hampton is not a full-time cast member. In a recent interview, Hampton explained that her fans deserve to see her in a full-time capacity on the …
Marlo Hampton has been a popular fixture on RHOA since she was first introduced as the sidekick to Nene Leakes. Despite being on the show for nearly a decade, Hampton is not a full-time cast member. In a recent interview, Hampton explained that her fans deserve to see her in a full-time capacity on the show to see more of her personal life.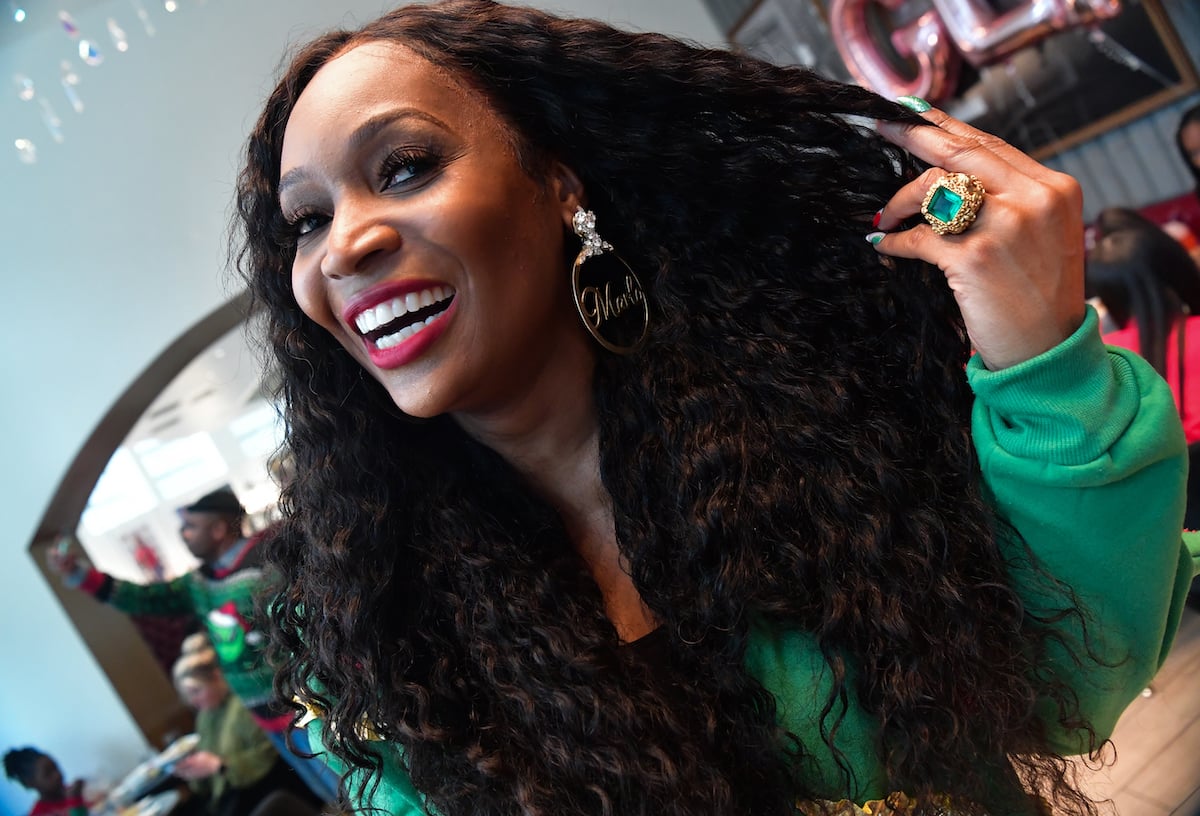 Marlo Hampton has appeared on the show since 2012
Viewers first met Hampton when she was dating Leake's rumored fling, NFL star Charles Grant. The two bonded over their love of high-end fashion and ability to block out negativity. 
Despite Leakes' love of Hampton, her RHOA co-stars were not fans. Hampton has famously bumped heads with Kandi Burruss, Sheree Whitfield, Kim Zolciak, Shamari DeVoe, Eva Marcille, Kenya Moore, and Porsha Williams. Because of her love of fashion and the finer things, Hampton has been coined a golddigger. 
Related: 'RHOA': Marlo Hampton Shares Why She's Still Not Holding a Peach
The relationship between Leakes and Hampton has been a rollercoaster. The two had a huge fallout when Hampton befriended Kenya Moore against Leakes' wishes. They eventually reconciled and are now closer than ever.
Andy Cohen previously said Marlo Hampton is good for the show 
After Hampton's fallout with Leakes, Leakes revealed in press interviews that she was the reason Hampton remained on the show. Per Leakes, producers felt Hampton was a liability because of her criminal history. It was also assumed that Cohen was not a fan of Hampton due to her use of a gay slur during one episode.
Related: 'RHOA': Why Kenya Moore Says Marlo Hampton Will Never Get a Peach
But Cohen put rumors to rest of any beef with Hampton during an appearance on Kandi Burruss' popular YouTube show Speak On It. He says he was not blocking Hampton from being a cast member.
"It's not that I don't love her, but she's all over the show- that's why I think sometimes people get hung up on semantics," Cohen said. "And Housewives is not indentured servitude. It is not something that, you know- people volunteer to do it. They're there because they either want to be or they don't. So trust and believe that people are being taken care of in one way or another…she has a great attitude. I feel like everything's cool."
The fashionista says her fans deserve to know more about her personal life
Though Hampton has previously said she's fine with her status on the show due to her being financially compensated, she now says it's time for her to be upgraded to a full-time cast member. 
Many changes have occurred in Hampton's personal life in recent years, including her gaining custody of her two nephews. Hampton says her fans deserve to see her growth from a seemingly shallow and materialistic woman to a mother figure.
Related: Marlo Hampton Is New Fan Favorite of 'RHOA' After Sharing Story of Loss and Raising Nephews
"I'm at a point now I care for the Hamptons [her fans] and the Hamptons want to see more of me," Hampton tells The Jasmine Brand. "People painted this picture who they wanted me to be and wanted the world to see me as, and it's like it's nothing like that. I'm totally different."
She says her fans seeing her with her family will show her in a different light. "You guys just see the fashion, me being opinionated and strong, outspoken. So you don't see me when I'm crying. You don't see me when I go downstairs with the boys or if I'm yelling or I'm upset at William for lying…You know me but you don't know me."
RHOA airs every Sunday on Bravo at 8 pm EST.