'RHOA': Marlo Hampton Disputes Claims She's Had a Sugar Daddy
Fans can't wait to finally see Marlo Hampton as a peach holder on The Real Housewives of Atlanta. Hampton has been on the show for over a decade and is ready to showcase more of her personal life. Viewers are interested in seeing who, if anyone, Hampton is dating. She's known for dating rich men but says she's never had a sugar daddy despite what people assume.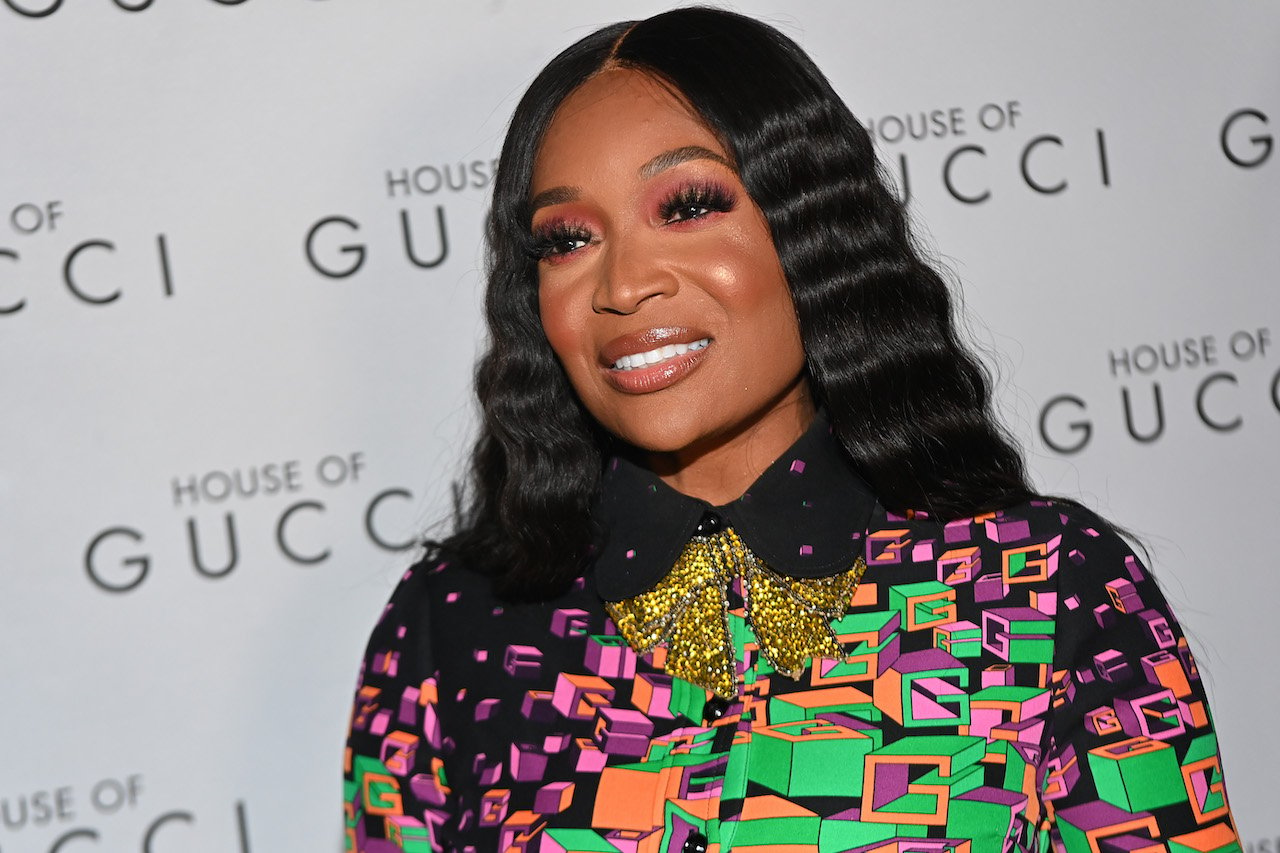 Marlo Hampton denies ever having a sugar daddy
Hampton has been on the show since Season 4 as a friend to the show. For the forthcoming season, she will be a full time peach holder. Hampton promises to reveal more about her personal life during the upcoming season of the show.
Most people know Hampton for her love of fashion, her allusive dating history, and her conflict with her co-stars. Now, she says she's going to show more depth, including her role as a "mumtie" (mom/auntie) to her two young nephews who she's had custody of for the past two years. But more than anything, viewers are interested in her dating life.
RELATED: Marlo Hampton Is New Fan Favorite of 'RHOA' After Sharing Story of Loss and Raising Nephews
When viewers first met Hampton in season 4, she was dating former NFL star Charles Grant. Their relationship was short lived. During verbal arguments with her co-stars, Hampton has been accused of being an escort in the past, a gold digger, and dating rich men to fund her lavish lifestyle. She's also been called a sugar baby.
During an Instagram live Q&A with fans, Hampton put rumors to rest that she had a sugar daddy. "No, I need a sugar daddy. I would like one." She added, "I've never had a sugar daddy before. I don't even know what it's like to have a sugar daddy. I had a boyfriend before. But not a sugar daddy."
She has been open about dating wealthy men in the past
Hampton has been linked to wealthy men since first appearing on the Bravo reality show. The biggest rumors besides how she's funded her lifestyle is that she dated Ted Turner, the ex-husband of Jane Fonda. Hampton has admitted to dating a billionaire before Grant and being taken care of throughout their relationship. But she told Wendy Williams that Turner is not her rich and generous ex.
According to Hampton, her and Turner hung out in the "same circle." She says she dated a close friend to Turner. She has yet to name this billionaire ex, but she has revealed that they met at a boutique she once owned. The boutique was one of the ways Hampton earned her money.
RELATED: 'RHOA': Marlo Hampton Says Porsha Williams Ended Their Friendship Because She Knows the Truth About Williams' Alleged Threesome
Hampton says the wealthy man courted her for a while before they began dating. According to Hampton, he "watched" her for six months before asking her out. "So I was telling my friend, 'This guy just sits there… It's really freaky,'" she said of him finally asking her out. "Valentine's Day, he walked over and gave me a card. He said, 'I love your work ethic.' He said, 'I see you come to work every day. You dress so nice.' Gave me a Valentine's Day card."
The Valentine's Day gesture was the start of their lengthy relationship. Eventually, Hampton closed her boutique. To substitute the income, she received a monthly allowance from her boyfriend. She admits that he spoiled her with material gifts, including gifting her a townhome…as well as her mother!
RELATED: 'RHOA': Why Marlo Hampton Believes Porsha Williams Slept With Stripper at Cynthia Bailey's Bachelorette Party