'RHOA': Mike Hill and Cynthia Bailey Blast Cheating Rumors: 'Not True' and 'I Hope You Get Help' to Accuser
Mike Hill and Cynthia Bailey from 'RHOA' addressed rumors that Hill had an inappropriate exchange with an anonymous person who shared their exchange and photos on Twitter.
Mike Hill and Cynthia Bailey from The Real Housewives of Atlanta denied cheating rumors, telling a TMZ reporter they are "not true" and that the rumors are really annoying.
The couple was boarding a flight at LAX when a reporter asked about their relationship status. "We're great," Bailey replied. "Rumors are rumors." Plus Hill said taking legal action against the person who started the rumors isn't out of the question.
Mike Hill and Cynthia Bailey from 'RHOA' say they are solid
Hill said, "We'll take care of it the way it's supposed to be taken care of." Unfortunately finding out who to take legal action against will be tricky. "I have no idea who it is," Hill continued. "And it's not true so …" Hill added that he wouldn't comment any further and he had a specific message to the accuser. "I hope you get help," he added before walking away.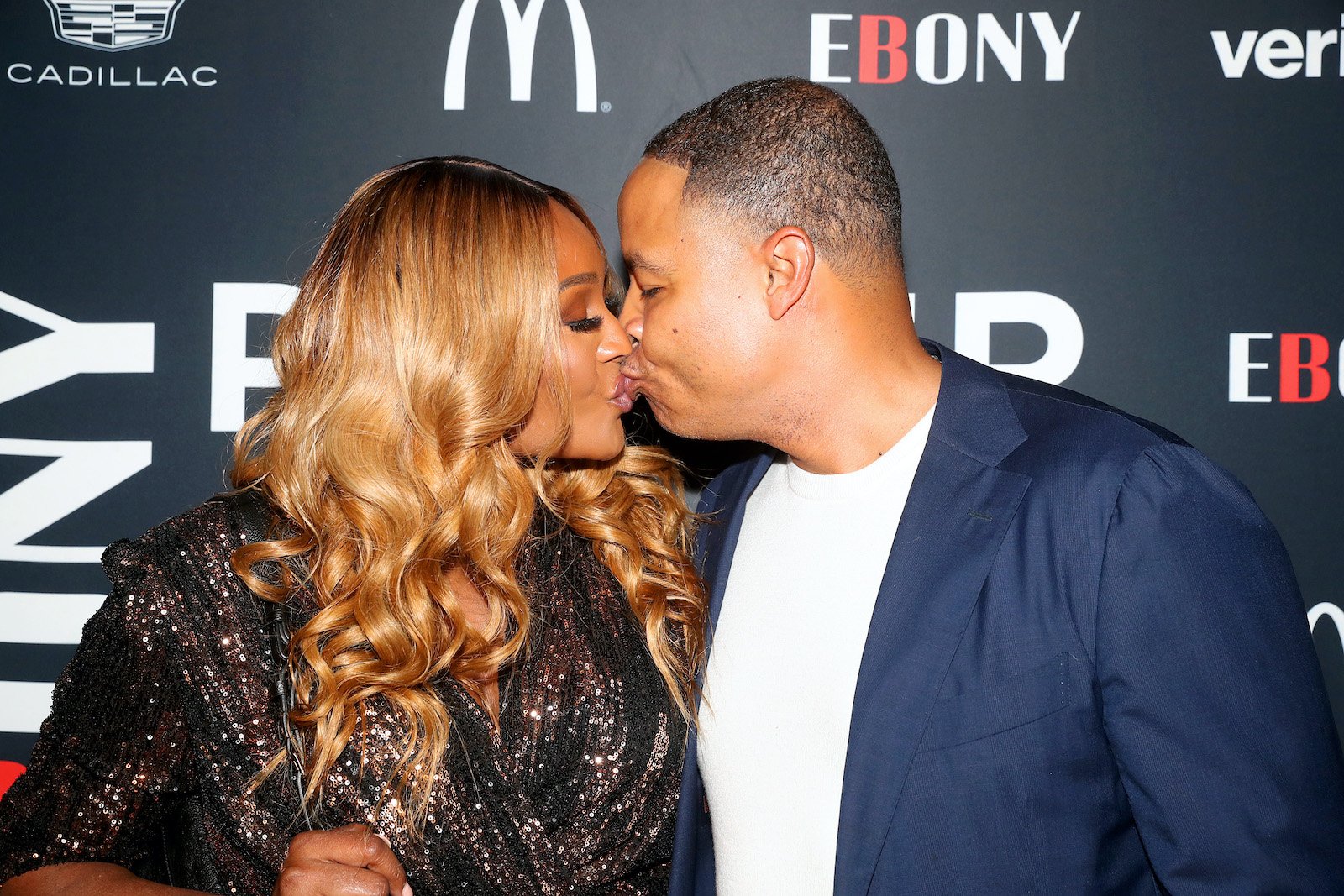 Hill also addressed the rumors in an Instagram chat with @theneighborhoodtalk. Hill was accused of chatting with someone on Snapchat and was being "exposed" on Twitter. "Please don't believe bs," Hill wrote. "Not exposing me cuz THAT'S not ME. Don't know this person or why they're doing this but my lawyer has been contacted."
He added that the messages were not from his account and any inappropriate photo that was shared was not his. "We're good. Cynt doesn't believe it," he messaged. "She knows what I look like. She knows I don't use Snap. Only God can separate us."
Mike Hill was accused of cheating via an anonymous Twitter account
An anonymous person leaked graphic photos alleging it was Hill. A person using the now-deleted Twitter account "@Alist_xo" tweeted, "Y'all ready for the Tea on Mrs Cynthia's husband[?] Like and repost when this gets 100 likes I'll post some receipts."
The person then continued, "Okay well let's say this for starters. He has sent me nudes I have videos. And no it's not massive but it's pretty. The nudes I'll post some snippets of later on but those will cost ya." The person then shared a video of what appeared to be a Snapchat exchange, followed by graphic images.
Later added, "So I'm learning Mike Hill cheated on Cynthia the entire time. This is why I wanted to expose him. I hate men who are so easily swayed!"
Cynthia Bailey says she left 'RHOA' to protect her marriage Mike Hill
Bailey recently said that she left RHOA to protect her marriage. "After going through my divorce with my ex [Peter Thomas], I'm very protective of my second marriage because, you know, I really want it to work, and I want to do everything that I can to protect it and to protect Mike," she told Page Six in Sept.
She added that being a Houswife can be "a little bit of a slippery slope." And not always "the most positive atmosphere" for a family and marriage.
"Honestly, whether we were on the show or not, I don't think it would have worked out now," she said reflecting on her first marriage. "Now, let be very clear, I don't think being on the show helps your relationship."
"But if your relationship is not solid or there's issues you guys are dealing with, those issues are going to play out, whether you own the show or not," she added. "So that's just what it is."