'RHOA': Mike Hill Says He Had Nothing to Do With Cynthia Bailey's Decision to Leave – 'Cynthia Didn't Need the Reality Show to Make Her'
Mike Hill said wife Cynthia Bailey's decision to leave 'RHOA' had nothing to do with him, adding that Bailey didn't need the show to remain relevant – unlike some of the other cast members within the franchise.
Mike Hill likely isn't too upset that his wife Cynthia Bailey left The Real Housewives of Atlanta because he knew she never needed RHOA to remain relevant.
But he recently said he was not involved in his wife's decision to depart RHOA but revealed the couple never allowed cameras into their relationship "bubble." He added that Bailey never needed the show to be relevant – but said some Housewives do.
Mike Hill had nothing to do with Cynthia Bailey's decision to leave 'RHOA'
"Whatever Cynthia wanted to do, then I'm down for it," Hill said on the Behind the Velvet Rope with David Yontef podcast. "And I completely support her. No, I did. I know people have been asking her that I have anything to do with [leaving RHOA]. Nope, not at all."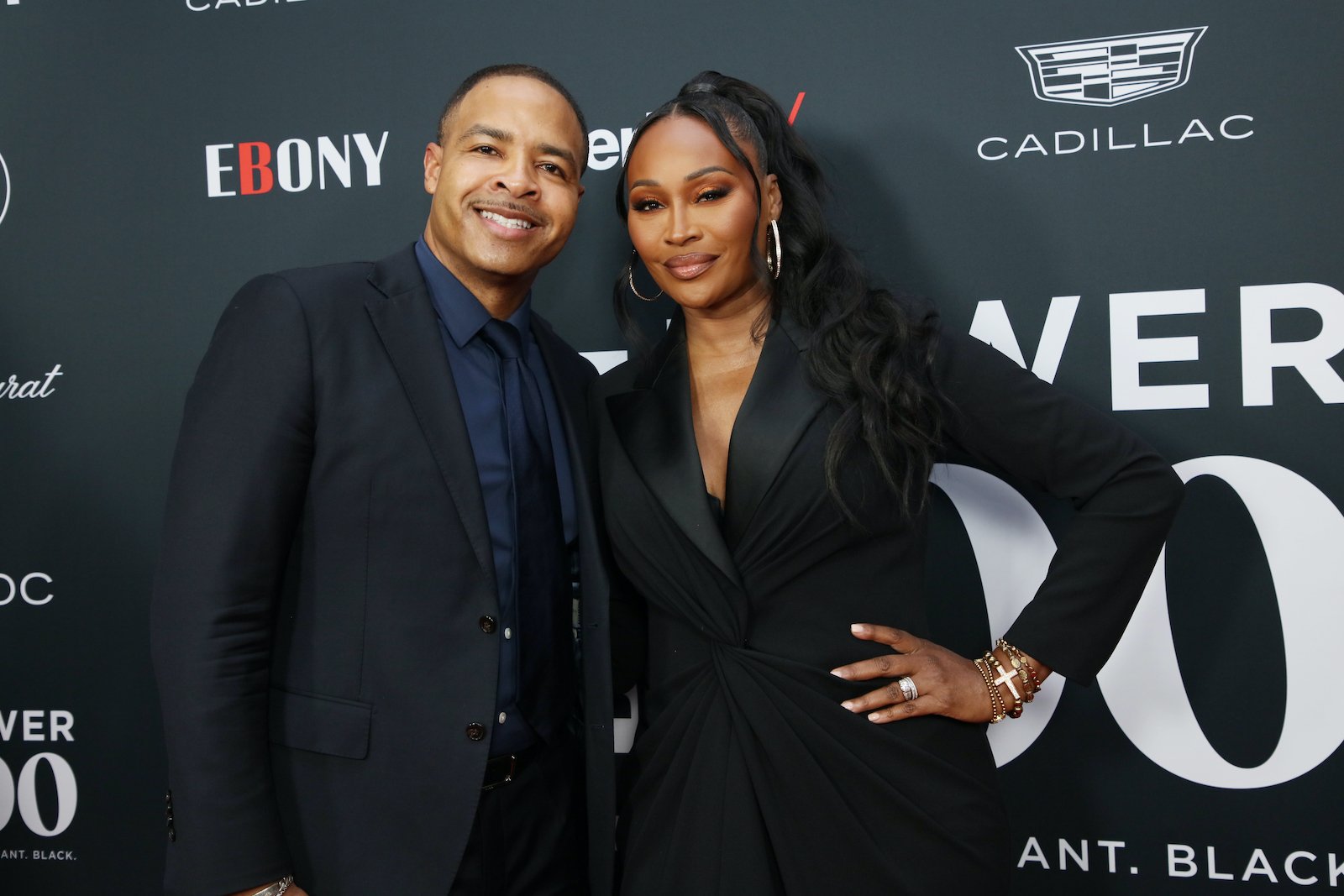 But, "You know, sometimes they can mess up your relationship and we see how it messes up relationships. And I don't want that to happen. So she was willing to, I said, baby, don't worry about us because we got us."
"We're going to give them what they want, what they need. But at the same time, we're not going to give them everything because we have a bubble that we don't let that many people in. So just because it's a reality show doesn't mean that you're going to go deep into our deepest secrets and we're going to give them that and I'm not going to do stupid stuff."
The couple refused to give 'RHOA' producers 'ammunition' to come at them
He added, "We're not going to do stupid stuff to give them ammunition to come at us. Do you know what I mean? That's the key for us. So that had nothing to do with it. But there was, there were times when it was stressful on her."
"And when it's stressful on her, obviously you as a family member, her husband to be exact with feel that stress that she felt," he reflected. "And I don't want her to go through that. I don't want her to go through that stress, that pain arguing for no reason for somebody like, why am I even beefing with this person? Why is she coming at me?"
"So yeah, there, there are parts of you that's like a little relieved," he admitted about now that Bailey has left RHOA. "But I'm more excited. Because I know the possibilities for Cynthia when she commits to it and she is committed to. Right now, she's out doing Access Hollywood when she's doing that and she's doing E and she's doing everything else. And all the hosting opportunities, acting opportunities."
Mike Hill says his wife never needed 'RHOA' for relevance – but some 'Housewives' do
"This might be a little controversial, but you know, Cynthia didn't need the reality show to make her," he said. "There are a lot of people that are – and I'm not saying any names – but there are a lot of people that their identity is the reality show."
"People know who they are because of the reality show," he continued. "So they need to do certain things. And I ain't saying they sell their soul because it might be who exactly who they are. But they need to do that in order to stay employed in a sense."
"Cynthia has never had to do that," he said. "I've always said that the thing I admire the most about her, even when I met her on The Steve Harvey Show, because when they asked me to come on there just to play the game and he said, Hey, what you going there and meet one of the Real Housewives of Atlanta. And I was like' Which one?'"
"Because it matters," he added. "You know, I'm not saying which one I wouldn't have gone on there for. But yeah, when they said [Cynthia], I was like, yeah, cause she's classy. And she's always maintained her class."