'RHOA': Mike Hill Was a Fan of Cynthia Bailey Before They Met
Long before he met his now-wife, Mike Hill says supermodel Cynthia Bailey was his favorite cast member of RHOA. During a recent interview, Hill says Bailey was always a standout. As fate would have it, she'd one day become his blushing bride.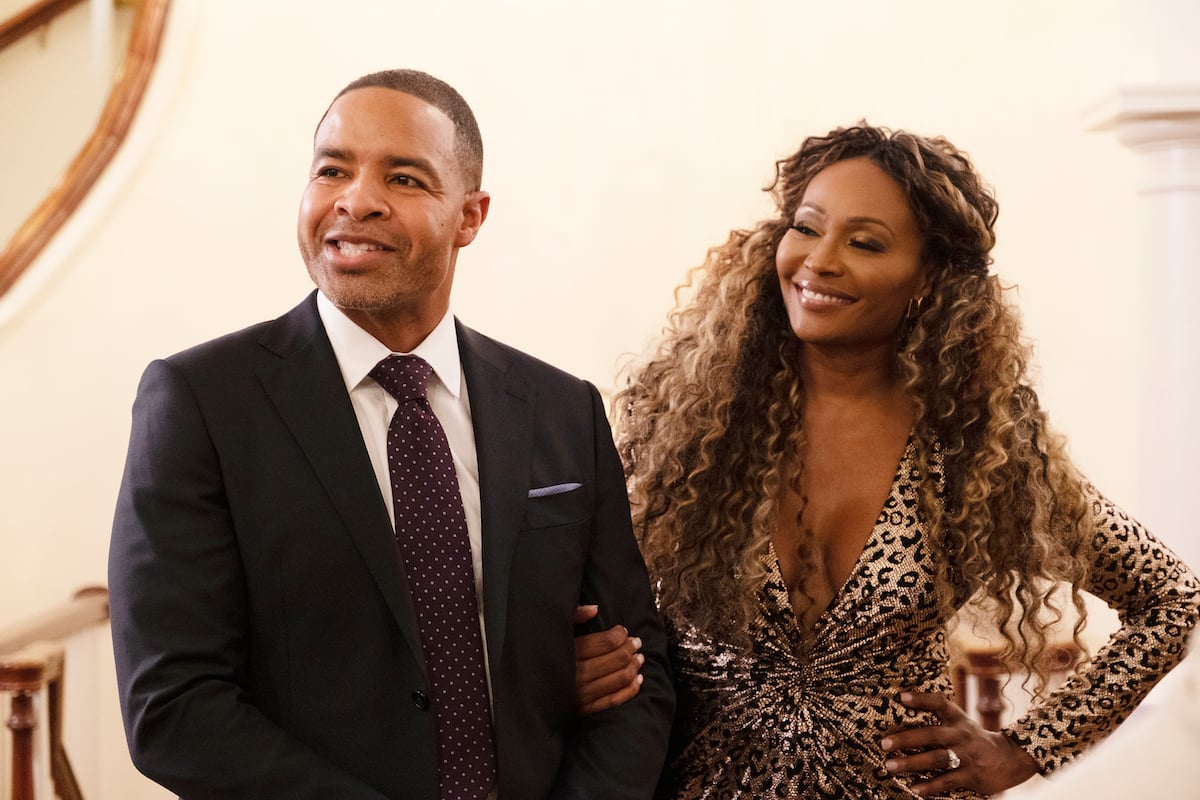 Mike Hill says he and his ex-wife watched 'RHOA' together and Cynthia Bailey was their favorite
Before stealing Bailey's heart, Hill was an avid viewer of the Bravo reality series. In between his duties as a sports analyst, he tuned in weekly to see the Georgia peach mingle with her co-stars.
"My ex-wife, Camille, turned me on to The Real Housewives of Atlanta, and we used to sit there on Sundays and actually watch it together, or we'd even have it on DVR [because] we couldn't watch it without each other," he said during an appearance on the Behind the Velvet Rope podcast, as reported by Madame Noire. "And what's crazy about that whole situation is that Cynthia was, like, our favorite. So [that's] before I even knew about her personally or whatnot."
Related: RHOA: Why Cynthia Bailey Is Getting a Prenup With Mike Hill
He says with the exception of Kim Zolciak Biermann, they enjoyed the cast, but Bailey in particular. "[Cynthia] was our favorite because – taking nothing from the others, of course – we loved what NeNe brought to the table, Phaedra [Parks] and Kandi [Burruss], we enjoyed all of them, don't get me wrong."
As for why Bailey was their "One person who was always consistent was Cynthia. And we liked the way she carried herself. She was classy, and she still is today, obviously. But yeah, she was our favorite."
Cynthia Bailey credits Mike Hill with renewing her belief in love
One thing Hill witnessed from watching Bailey on the show was her marriage and divorce from her ex, Peter Thomas. Bailey and Thomas' marriage was riddled with financial issues, bickering in-laws, and rumors of infidelity on Thomas' end. By 2016, she'd had enough and filed divorce paperwork.
She dated around for a bit before meeting Hill during a dating segment on The Steve Harvey Show and fell head over heels in love. 
"I picked you because you were the one," Bailey told Hill during a joint interview with Entertainment Tonight. "Mike Hill is the one, like, I cannot believe the words that come out of my mouth. He is the one. He is the one. I love this man."
Related: 'RHOA': Inside Cynthia Bailey's Lavish 250 Guest Wedding To Mike Hill
After her divorce from Thomas, Bailey vowed to never marry again. But meeting Hill changed things for her.
"After my divorce, I needed a minute and I took some time to kind of just do me and it was very much needed," Bailey told ESSENCE in 2019. "With Mike, the question for me I ask myself is not would I get married again, it just kind of became 'Would I marry Mike? Yeah, I'll marry Mike for sure because Mike is – he just feels right to me…He just feels good and he makes me happy and I feel good when I'm with him and he's just his own person – he's a whole person, I'm a whole person and, when we're together, it's great.
Hill and Bailey married in October 2020.