'RHOA:' Nene Leakes Claims Bravo Executives Are Upset She Refers to Herself as 'Queen' and 'HBIC' of the Show
Filming for season 13 of RHOA is underway and there are several cast changes. Eva Marcille is not returning to the show and two new housewives, Drew Sidora and Latoya Ali, are joining. "Snakegate" culprit, Yovanna Momplisair, is now a full-time peach holder. But OG Nene Leakes' role on the show remains unclear. Leakes is now alleging that Bravo executives are upset that she refers to herself as the "queen" and "HBIC" of the show.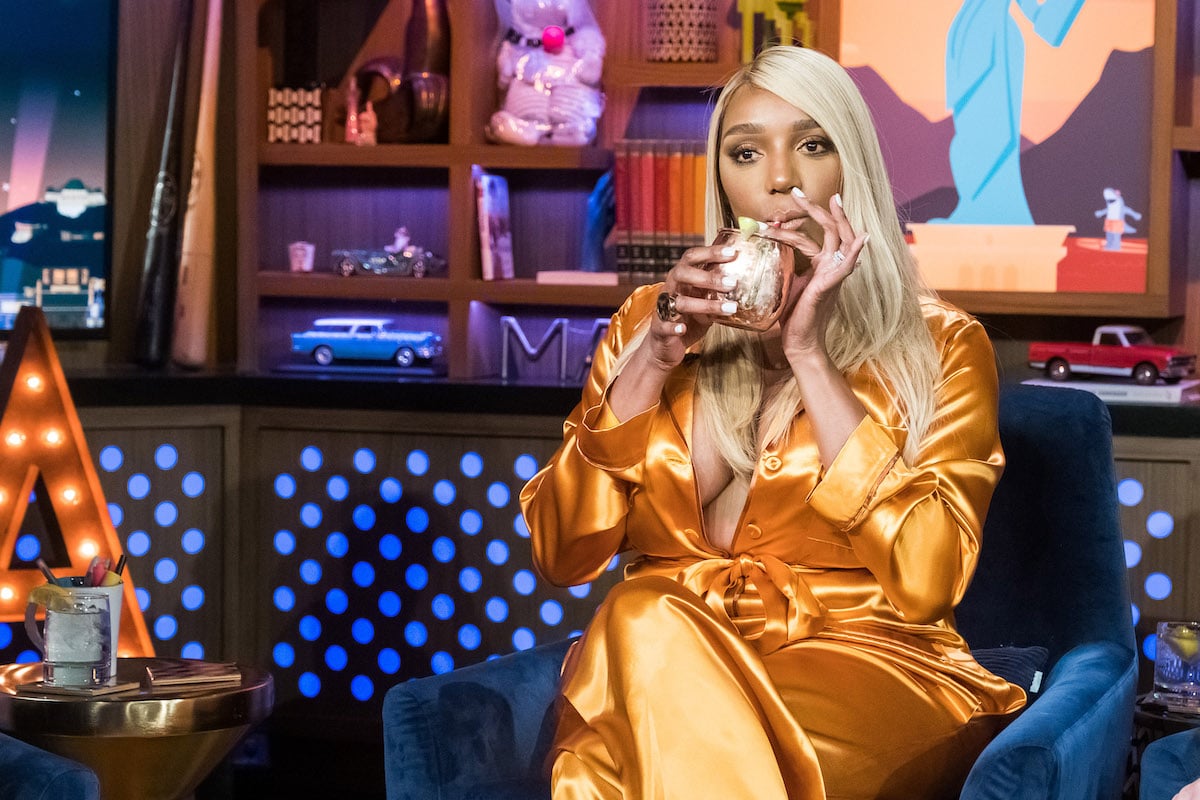 Nene Leakes' contract for season 13 is still under negotiation
Leakes admits in a new Instagram live video that she's still in negotiations with Bravo executives regarding season 13 of RHOA. Conflicting reports about Leakes' role on the upcoming season continue circulating. She also posts cryptic messages to her social media accounts that fans believe are a dig at the network.
Leakes has been open about her frustrations with the show. She accuses producers of editing her to be the villain and setting her up to negatively react to certain situations. She also alleges that her co-stars are in an alliance to alienate her.
Related: Nene Leakes: 'RHOA' Season 13 Update as Star Posts Cryptic Twitter Messages
There are rumors that she's planning to sue Bravo and the production company of RHOA over not getting a spinoff series. Kenya Moore alleges that rumors of Leakes wanting to sue are true in a recent interview with Kandi Burruss on Burruss' YouTube series Speak On It.
Leakes accuses Bravo of blocking potential spinoff shows in favor of other co-stars. Fans of the show believe Leakes' upset is with Burruss, as Burruss has had five spinoff series since her start on the show.
Nene Leakes alleges one of Bravo's problems is that she refers to herself as "Queen" and "HBIC"
In Leakes' new Instagram video reposted by The Shade Room, she alleges Bravo executives have several issues with her. Bravo is allegedly upset at Leakes for taking credit for the show's success by calling herself the "Queen" and "HBIC."  
"One of the issues that we have addressed is that the other side said to my side that, 'She calls herself a queen, the HBIC, and quite frankly we are tired of hearing that,'" Leakes said of the negotiations.
Related: 'RHOA' Season 13: Nene Leakes Finally Addresses Rumors on 'Housewives' Status
Leakes' co-stars also take issue with Leakes using the terms, with Moore and Burruss accusing Leakes of having a superiority complex.
She finds the complaint ironic and uses Porsha Williams wearing a crown at the past two reunions as an example of how she believes she's unfairly targeted. 
"I wonder did Porsha get that same call because I know for two reunions she has worn a crown, so I wonder if she considers herself a queen," Leakes said.
Leakes says production is upset about her outburst in season 11 when she ripped a cameraman's shirt. She defends her actions, explaining she forbid the crew from filming in her bedroom closet.
According to Leakes, Bravo executives claim they could have prosecuted Leakes for assault but chose not to.