'RHOA': Nene Leakes Puts 'Fake Beef' With Kandi Burruss Aside to 'Wish' Her a Happy Birthday
Nene Leakes from The Real Housewives of Atlanta never misses an opportunity to throw "fun shade" around. The OG's target was Kandi Burruss, her Bravo co-star who she has been feuding with as of late. With the latter celebrating her 44th birthday, Leakes put their "fake beef" aside and sent her well-wishes with an unfortunate picture.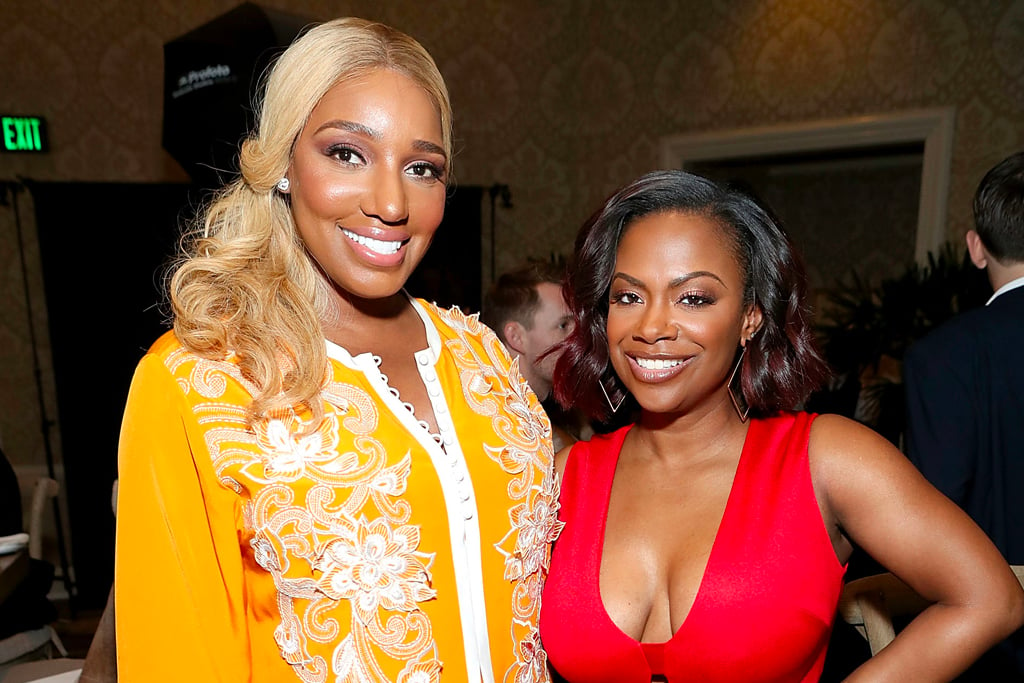 What did Nene Leakes say?
Leakes and Burruss have been at odds with each other and it involves Kenya Moore. The Grammy-award winner has stuck by Moore through most of season 12 and Leakes felt she has been unfair to her. Leakes feels that Burruss is only beefing with her to be talked about in the press.
"I'm the only one who wanted to film with her at the beginning of the season," Burruss told ET earlier this year about her feud with Leakes. "Like, I was the one who was trying to get everyone back on the same page with her. So, I don't know how she changed that into trying to make people believe that I have something against her. I honestly feel like it's just because I'm friends with Kenya Moore."
On Burruss's birthday, Leakes took a jab at her by posting a photo of her that was not the most fortunate.
"I will NOT let the fake beef YOU made up to stop me from wishing you a Happy Birthday and posting my favorite pic of us Kandi," Leakes posted. "Everybody go wish Kandi a Happy Birthday, then tune in to RHOA to watch Kandi have the fakest, want some smoke, beef with Nene segment."
Leakes also shaded Burruss with her hashtags that included, "Happy Birthday number 2," "Forgettable," "Kandiman," "fun shade right," and "Mrs. Atlanta."
Nene Leakes thinks Kandi Burrus is boring
Days before, Leakes did an interview where she talked about Burruss and was not kind to her. She said that Burruss was boring and didn't remember much of her on season 12.
"I can't really remember that much between Kandi and I," Leakes told ET. "She's so boring. So, I don't remember a whole lot that happened between us. I know she said whatever she said, 'I'm embedded in your head,' but honey, you can never be embedded in my head. You got to be way more entertaining to be embedded into anything over here. I'm actually embedded in her head and her friends' head, because I'm all that they talk about. So, I don't remember it being that much."
Although Leakes said she was able to have closure with someone of the RHOA ladies, that was not the fact for her friendship with Burruss.
"I think Kandi wanted some smoke with me, she created it herself," Leakes added. "You got it, girl. Miss Boring. Snoozefest."
Leakes feels that because the RHOA Season 12 reunion was virtual, many of her co-stars were able to feel more empowered to say things.
"There were people who normally wouldn't get all, 'Rawr! Rawr! Rawr!' were able to get 'Rawr! Rawr!' because they were sitting at their house," Leaks said. "Oh, yeah, they were acting like cyberbullies."
The Real Housewives of Atlanta Season 12 reunion continues on Sunday at 8 p.m. ET/PT on Bravo.