'RHOA': Nene Leakes Reportedly Fired, Star Reacts With Cryptic Tweet
Nene Leakes has been the face of The Real Housewives of Atlanta since the beginning of the show. Although she skipped a couple of seasons, she remains the most recognizable figure of the Bravo series. Controversy has surrounded the "tastiest peach" as of late and her spot is not a sure thing for season 13. A new report is suggesting she might be officially out and not returning.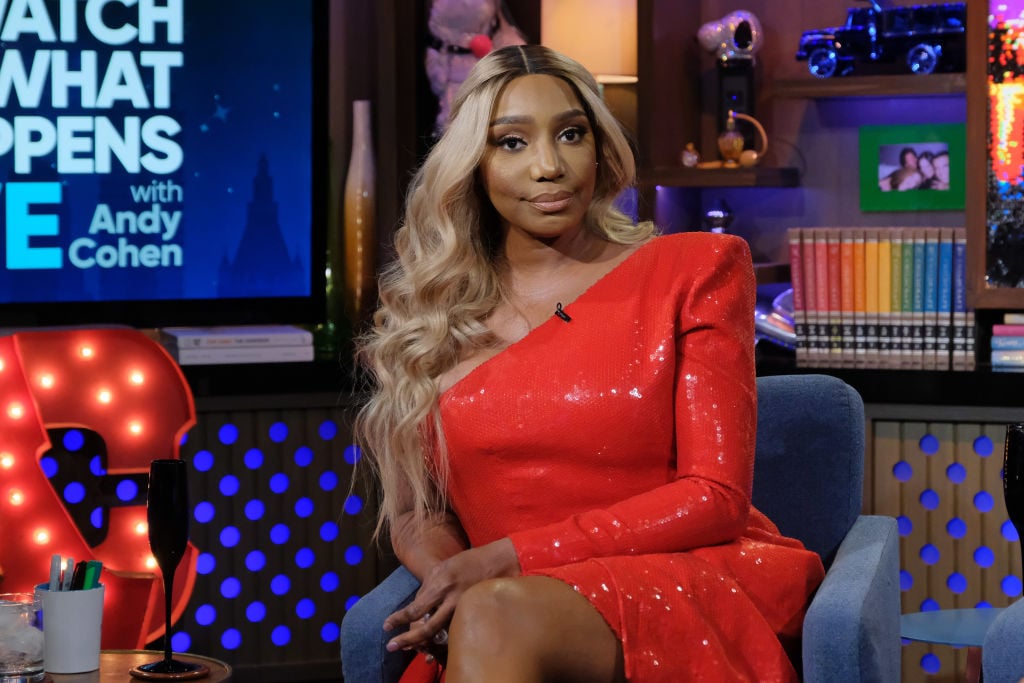 Is Nene Leakes coming back to 'RHOA'?
The Atlanta peaches have reportedly been getting offers for season 13 of RHOA. So far, Eva Marcille has been the only one to officially comment on her status for next season confirming she would not be returning.
One star that many have been waiting to see what her future is on the Bravo reality series is of Leakes. The latter has reportedly not been offered to return to the show's 13th season, according to blog lovebscott.
The news comes after Leakes posted, then deleted, a tweet that many interpreted it as she not being picked up for the new season.
"You are NOT gonna get away with this! I promise," Leakes tweeted.
After fans started tweeting asking if her message meant she had been fired from RHOA, she deleted the post. When the news she had been axed from the reality series went viral, Leakes tweeted once again. This time, Leakes only used laughing emojis with no context. Could it be she's laughing at fake rumors about her future on the show?
Nene Leakes ran away from the reunion
Leakes is in a unique situation as she ended her time on RHOA by running away from the reunion. If there is one thing that producers don't like, it is Housewives that don't commit to their job. The Glee alum left the virtual reunion after feeling ganged up on by her co-stars and Andy Cohen.
"The whole reunion is just Nene. What did you think about part one? Were they asking the questions to anyone besides Nene? It's Nene, honey. Nene, Nene… to the point where I said to Andy, 'Is there anybody else here, honey? Do you have any questions for anyone else here besides just Nene?'" she told ET about running off of the reunion.
Leakes didn't feel it was fair everything revolved around her when she's not the only cast member. She felt that everybody was not pulling in their weight.
"Everybody is being paid a check, correct? So, Nene shouldn't have to carry everybody on her back. Let some of these other girls work for their checks, Andy," Leakes added.
Nene Leakes has a lot of pondering to do
Following the RHOA reunion, Leakes was asked if she was considering returning to the show.
"I don't know, I just don't know," Leakes told People about coming back. "I got back and forth with it every day, I feel like it's a big conversation I need to have with the network and with production. Because if they value their talent in some sort of way, then we need to talk. We need to come up with some sort of compromise here."
Leakes wanted the cable network to "show her the money and respect her mental health."
"I'm doing some therapy and I want to be able to be in a good place," Leakes explained to ET. "And I want to be able to have a friend on the show. That's one of the things that I think is not fair."