'RHOA' Newbie LaToya Ali Calls Nene Leakes a 'Diva' and the OG Fires Back
Nene Leakes has not confirmed she will be back for The Real Housewives of Atlanta Season 13 and she's already feuding with the alleged newbie. YouTube star LaToya Ali is rumored to be holding a peach on the new season of the reality series. After Leakes called out a "sociopath," Ali stepped in and called her a "diva."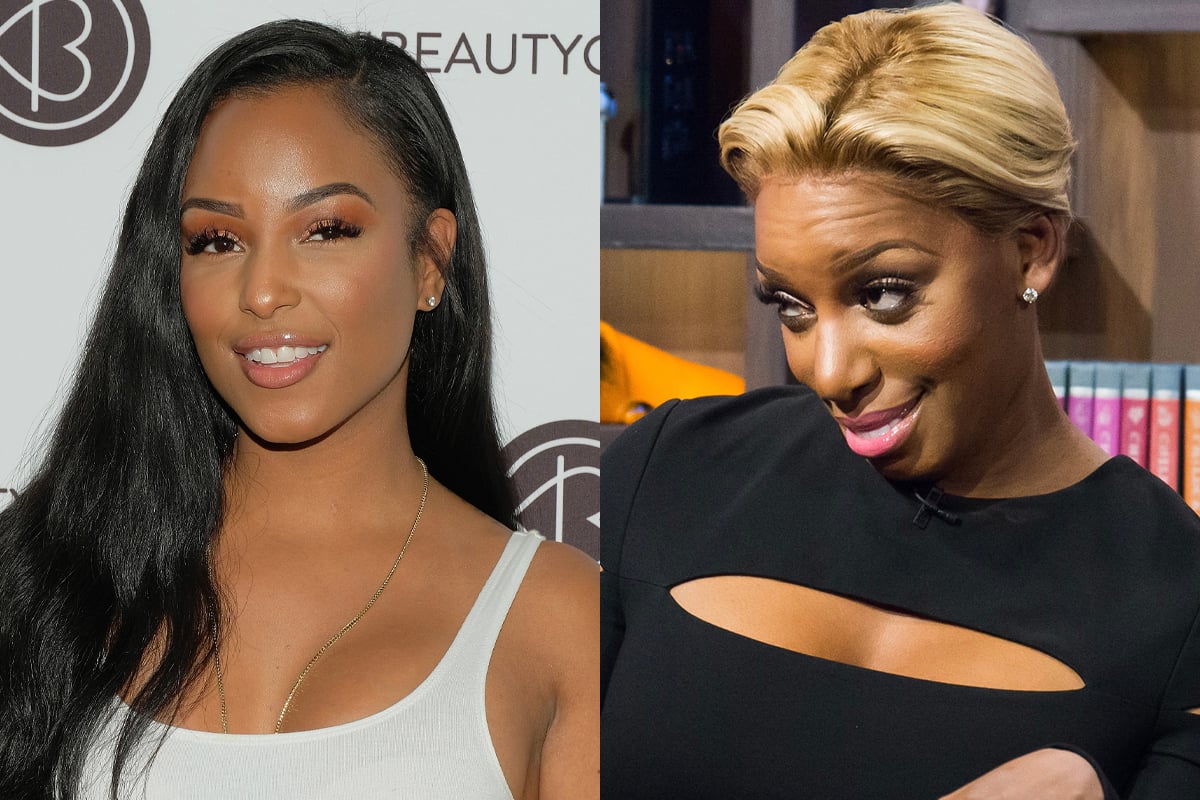 How did this 'RHOA' feud start?
Leakes is not even a confirmed cast member for RHOA Season 13 and she's already bothering her would-be co-stars. The "tastiest peach" took to Twitter cryptic messages talking about an unnamed person.
"You see, there's something wrong," she tweeted. "You know something is wrong but you do nothing to stop it. Why? Do you lack empathy?"
"Have you ever worked with a sociopath who used you for their personal gain to achieve what they want for themselves?" she asked in another message.
These particular tweets left Ali bothered and when The Shade Room posted them on Instagram, the alleged no peach called Leakes out.
"Nene, you lack empathy for black women," Ali shared. "As a result of your 'diva' behavior, my aunt lost her contract in Toronto because of your comments towards black women, leaving a black woman's job in jeopardy. Remember when you appeared on the shopping channel?"
Nene Leakes claps back
Although Leakes did not reply directly to Ali, she did take a screenshot of a person that replied back. This person had the alleged tea on the situation that Leakes corroborated by tweeting it out to all her followers.
"That's incorrect LaToya. Your aunt lost her contract because she came in on a date she wasn't scheduled as a guest and waited outside of Nene's dressing room for most of the day, essentially stalking her," the user named "sweetginama" replied.
"Then she came and borrowed clothing from the collection to wear and take pictures with Nene," she continued. "She wasn't authorized to do any of that and technically shouldn't have been in the building at all. I worked for the network at the time and was styling that show. Your aunt acted unprofessionally, period. Don't put out false information. I have respect for you, but that's not what happened at all."
Nene Leakes plays coy about return to 'RHOA'
The future of Leakes on the show she originated is up in the air. Fans have been asking the OG if she will be holding a peach for season 13 but so far she has not confirmed anything. However, Leakes did say in an Instagram Live broadcast that she would soon have more information.
"So it's my time to speak out and speak my truth, so I'm going to do that," she told her fans. "I'm going to do that with the support of a lot of people behind me that's going to help with me speaking out. A lot of people have been asking me a lot of stuff, asking me about The Real Housewives of Atlanta every day on my social media."
According to a new report by Page Six, Leakes is still having talks with Bravo about singing up for RHOA Season 13, which has already started filming.