'RHOA:' Nene Leakes Hints That Kenya Moore Uses Her Estranged Relationship With Her Mother as Excuse For Bad Behavior
'RHOA' fans have watched Nene Leakes and Kenya Moore battle it all all season and Leakes believes Moore uses her estranged relationship with her mother as an excuse for her bad behavior.
Real Housewives of Atlanta fans have watched Kenya Moore's journey of finding her fairytale ending in love and motherhood. Though she's currently separated from her husband Marc Daly, she is a proud mother of a two-year-old daughter, Brooklyn. One of the reasons Moore dreamed of having a family of her own is because she grew up without the love of her mother.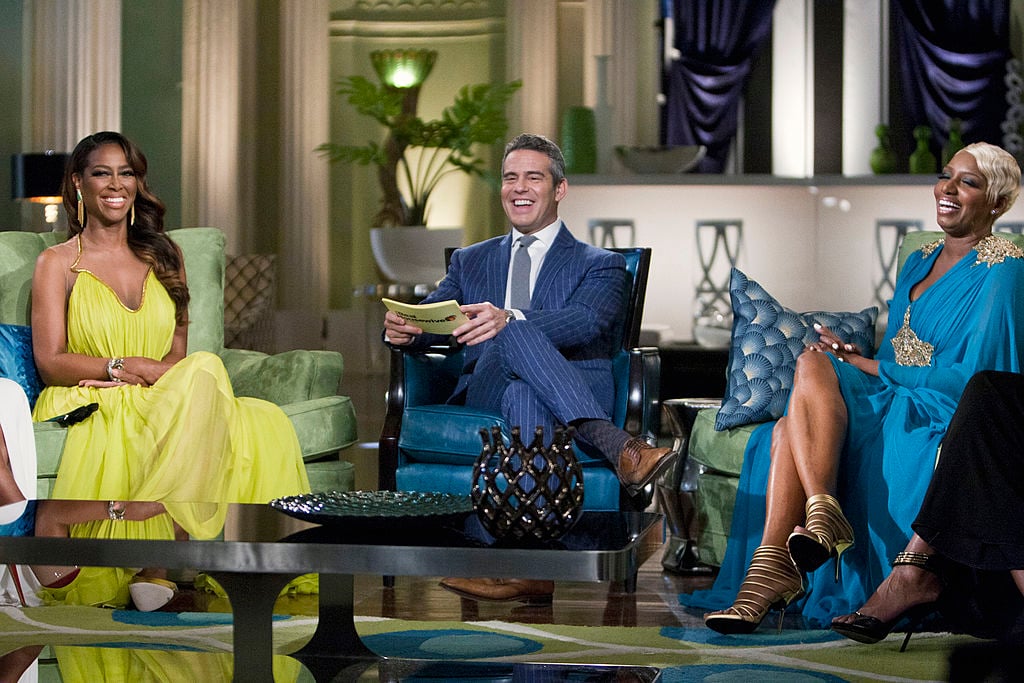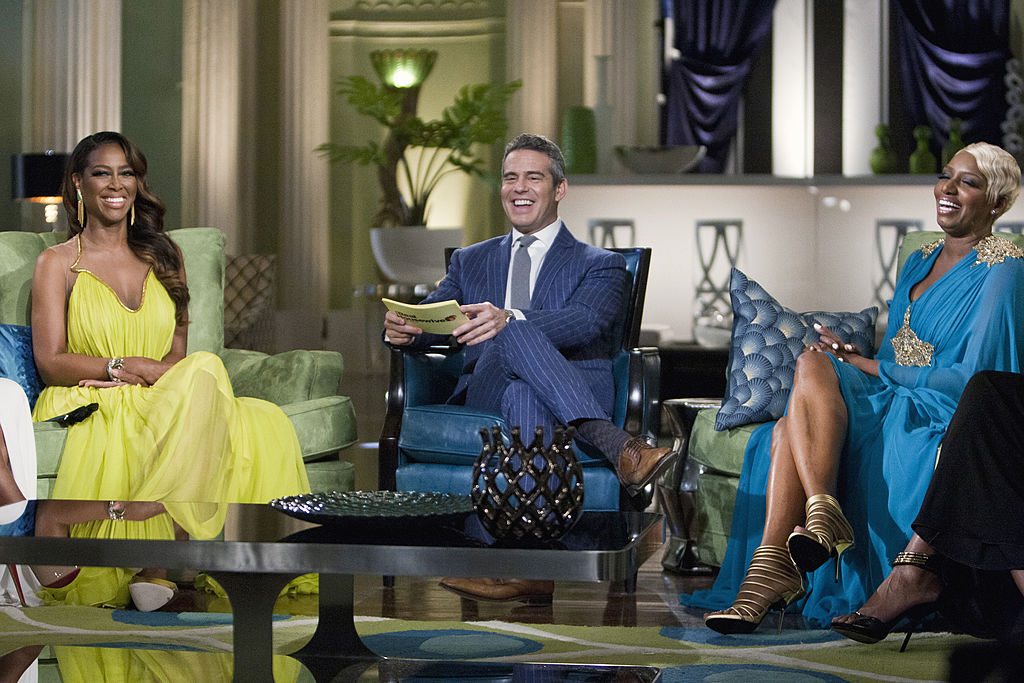 But not everyone is sympathetic to Moore's upbringing and feel that she dishes out negative energy and plays the victim when confronted. Moore's longtime nemesis Nene Leakes is one of the people that share such sentiments. In fact, Leakes hinted in a new video that is she believes Moore uses her estranged relationship with her mother as an excuse for her bad behavior. 
Kenya Moore has been open about her struggles connecting with her mother
Moore's mother gave birth to her when she was just 16-years-old and as an unwed teenage mother, Moore explained that her mother had conflicting feelings about motherhood. Not wanting to bear the same or responsibility, her mother, Patricia, gave her away when she was just 3 days old, her mother gave her to Moore's father and paternal grandmother to raise her. 
Related: After a Lifetime of Being Estranged, Here's How 'Real Housewives of Atlanta' Star Kenya Moore's Mother Reached Out To Her
Throughout her time on RHOA, Moore has said that despite years of trying to establish a relationship with her mother that Patricia has been resistant. Moore says her mother has never acknowledged her or spoken to her, even if they've been in the same room together. 
In one episode of RHOA, Moore arranged a family reunion in her hometown of Detroit, Michigan. While in town, she decided to surprise Patricia with a visit at her home but was turned away. 
Thankfully, Patricia's sister, Lori, stepped in as a surrogate mother to Moore and has been a major impact in Moore's life.
Despite Moore and Patricia's estranged relationship, Moore revealed at the close of 2019 that her mother reached out to her first time to send Moore's daughter a gift for her first birthday. Moore shared the news on Instagram and talked about what the olive branch meant to her during an appearance on the FOX daytime talk show, The Real.
"I haven't spoken to her in basically all of my life and for her to actually acknowledge my daughter was like a step in [the right direction]," she said through tears. "God is good."
Nene Leakes implies that Kenya Moore uses her estranged relationship with her mother as an excuse for her behavior
Though Leakes and Moore are not friends by a longshot, they do share similar hurt of not being raised by their biological mother as Leakes was raised by her aunt. During the season 7 reunion special of RHOA, Leakes had an emotional breakdown over the feeling of abandonment of her mother choosing to send her to be raised by her aunt while her brother remained with their mother.
Related: 'RHOA': How Did Kenya Moore and Nene Leakes Feud Start? A History of Their Love-Hate Relationship
Still, unlike Moore, Leakes in fact did have a relationship with her mother. In a new video on her YouTube channel, Leakes explained to her guest, Jennifer Williams, that she split her time between her aunt's home in Georgia, where she lived during the school year – and her mother's home in New York for summer breaks. 
As to why her mother lived in New York, Leakes once said that her mother moved there as a young adult but went back home to Georgia after giving birth to Leakes to be closer to family. Her mother eventually moved to New York again full time when Leakes was a young child. 
At one point in the video, Leakes and Williams spoke about their shared experiences of being on reality television, as Williams has been a cast member on Basketball Wives since the start of the show. Leakes confessed to Williams that she believes she gets a bad rep for being outspoken, while other cast members get off the hook easily.
To her, she believes viewers have become more sympathetic to her co-star's backgrounds and threw a jab at Moore for "using" her upbringing as a crutch.
"My aunt raised me, I've never used that as a cop-out," Leakes said. "People don't really hear me going around talking about,' I was raised by my aunt,' because I had a relationship with my mother…Sometimes the way you grow up, people use it as a cop-out and I work with someone that does that quite often – so I don't get that sympathy card but they do."
Moore has not responded to Leake's video and the reunion has already been filmed, but if all cast members return next season, it will surely be an area of contention.