'RHOA': Nene Leakes Says Kandi Burruss Is Using Her for Attention
Nene Leakes has picked up another feud with her 'RHOA' co-star, Kandi Burruss. The OG of the A-T-L is now saying the Grammy-award winner is only using her for attention.
Nene Leakes from The Real Housewives of Atlanta is not afraid to speak her mind. The last remaining OG of the franchise has been feuding with Kenya Moore throughout season 12 and has now picked up a new fight. Leakes is now calling out Kandi Burruss for not checking her friend and hold a biased against her.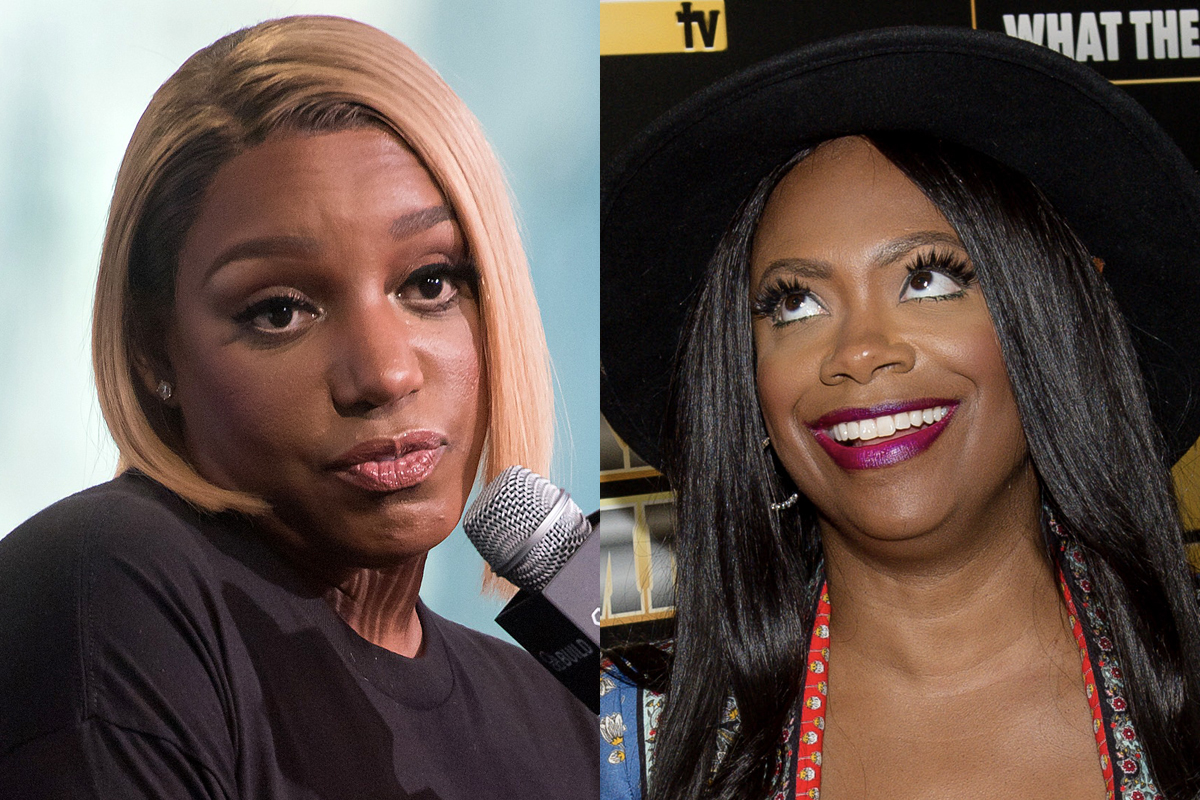 Nene Leakes and Kandi Burruss feud
As season 12 of RHOA plays out, the ladies have been extremely active on social media. Leakes shared on her YouTube channel that she feels Burruss never has her back on any feud and shades her during the confessionals on the show.
"For some reason, though, Kandi just can't be on my side for nothing," Leakes explained. "The fact that this girl — every single season — she sits in her interview and just snaps at me and can never, ever say, 'NeNe was right about this.' It just really comes off like hate, you know what I'm saying? But she's willing to laugh and talk to the people who did the whole rape and dungeon thing? It's crazy."
Leakes doesn't know why Burruss is against her as they never really had an issue before. The Grammy-award winner is just as confused as to why she's in the middle of a feud with Leakes.
"I feel like she was starting it," Burruss told Entertainment Tonight. "Just gave people this sense of… just trying to get people [to think] I was coming for her during this season, when actually, I'm the only one who wanted to film with her at the beginning of the season. Like, I was the one who was trying to get everyone back on the same page with her. So, I don't know how she changed that into trying to make people believe that I have something against her. I honestly feel like it's just because I'm friends with Kenya [Moore]."
What did they say on social media?
Both Leakes and Burruss engaged with a fan blog by making comments on an Instagram post.
"I can't tell she doesn't have an issue with me," Burruss wrote in the comments section of Housewivesofatl. "She been steady talking about me lately & we haven't had an argument the entire season. What have I said about her other than the joke I made about the ladies at her luncheon not being her real friends??? & I wasn't the only one on the episode who joked about it so what's her real issue? Go ahead and play victim …. Nobody cares."
Leakes didn't let those comments slide and she replied directly to her RHOA co-star writing, "I heard you were struggling to find drama this season because no one is talking about you. So accept this as a little help. Just call me 911 OK."
In another reply, Leakes added, "All you girls sit up n your interviews season after season and talk sh*t about me!" Leakes wrote. "Y'all the victims! Then actually think I shouldn't have anything to say about it."
Nene Leakes feels she's getting used for attention
Leakes is firm in believing that both Burruss and Moore are coming after her for attention.
"That's why any of them do what they do, because they feel like, with NeNe's name, it's a rocket," Leakes told Entertainment Tonight. "That means that I am that girl, you know that, right? I'm that girl."
The Real Housewives of Atlanta airs Sunday nights at 8 p.m. ET on Bravo.