'RHOA' Finale: Nene Leakes Makes Disturbing Claims About Kenya Moore's Baby and Husband
Nene Leakes was the center of drama on the season 12 finale of The Real Housewives of Atlanta. The OG star has been feuding with Kenya Moore throughout the season and made some bold allegations on the last episode. Husbands and children are always a touchy subject for the Housewives and Leakes went there with Moore.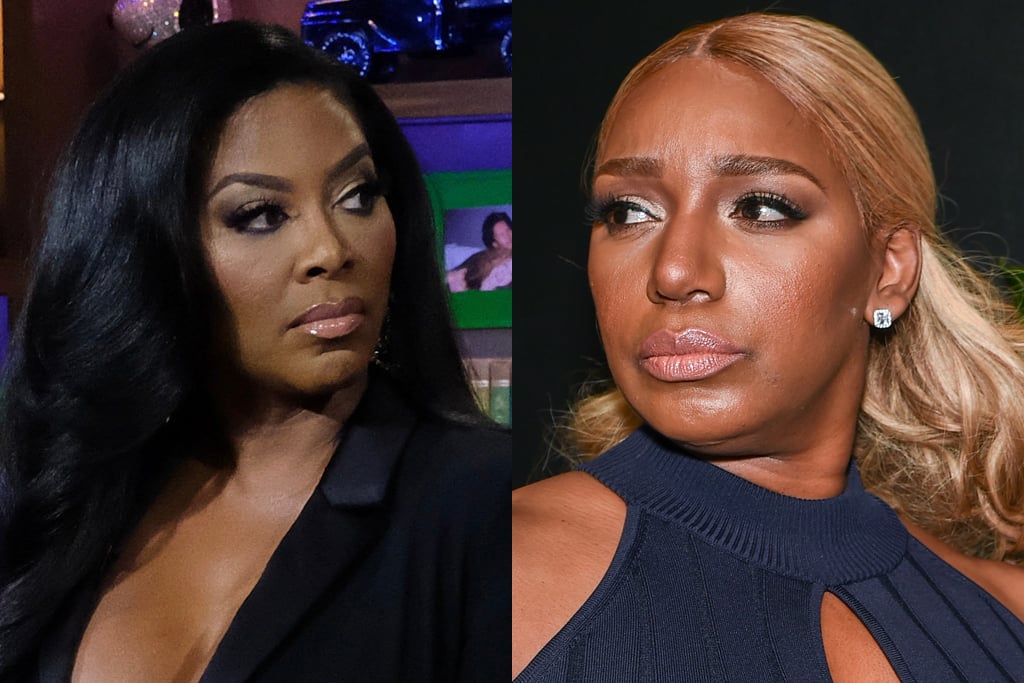 What did Nene Leakes say about Kenya Moore?
Leakes retaliated against Moore after the latter gave an interview to TMZ where she said the former doesn't have a lot of friends.
"Nene has very few friends. She's absolutely a bully," Moore told TMZ. "I don't take any kind of advice from Nene… definitely, not about wigs."
Wendy Williams called Leakes to tell her about the story TMZ had just published. During the phone conversation with the talk show host, Leakes spilled the tea making severe allegations.
"I don't talk about her on red carpets, and I can say a lot of things," Leakes said. "Kenya's marriage license has never ever been found by no one. She ain't J.Lo. She ain't Beyoncé, and they found their marriage license but they can't find hers. They are not legally married, so there is nothing to divorce. I heard it was a handshake and an agreement that they get together and have a baby and she paid for them."
Leakes also alleged that Moore had to use an egg donor to have her baby.
"I am not anywhere talking about that because that's her baby," Leakes continued. "You see me on a red carpet asking where her eggs were found, saying it was Marc's sperm and some eggs that they bought or found out of the country somewhere, that's why the baby looks so much like him. I'm happy for her to be a mother. If she found an egg outside up under a chicken, I think it's great that she had a baby."
Nene Leakes talks Kenya Moore
The RHOA Season 12 reunion will be done virtually this year due to the coronavirus pandemic. Andy Cohen confirmed the encounter on his SiriusXM show.
"We are going to be shooting the Housewives of Atlanta Reunion virtually," Cohen said on Andy Cohen Live. "This is obviously not how we prefer to do it, but life is not how we prefer it right now."
"We want to be in the same room, but we cannot risk the health and safety of the Housewives or the incredible crew in Georgia," he added. "[RHOA] is regarded by many as the Super Bowl of reunion shows, and it is truly one of my favorite reunions to shoot, I look forward to it, and the fact of the matter is it's either we do it this way or there's no Super Bowl this year."
Leakes is ready for the reunion to happen and fans are waiting for the showdown with Moore. In a recent interview, the Glee alum shared what question she would like to ask her co-star.
"One of the things I'd like to know is why is it that the rules apply to me and not to everyone else," she told Extra. "I feel there is a lot of unfairness going on… Because I have a tough exterior that does not mean that I'm not human, that does not mean that I don't have feelings, it does not mean that I'm not soft on the inside. I would like to know why is it that everybody feel the need to all gang up on me and its OK."
The Real Housewives of Atlanta Season 12 reunion will air in the coming weeks on Bravo.