'RHOA': Nene Leakes on Cynthia Bailey – 'She Hasn't Brought Anything to the Show'
Nene Leakes isn't letting up on her belief that it's time for Cynthia Bailey to exit The Real Housewives of Atlanta. The former BFFs met when Bailey joined the cast in season 3 and instantly hit it off. Unfortunately, their relationship didn't survive the many public fallouts that often come with being on reality television. Leakes is reiterating previous statements that Bailey lacks spunk.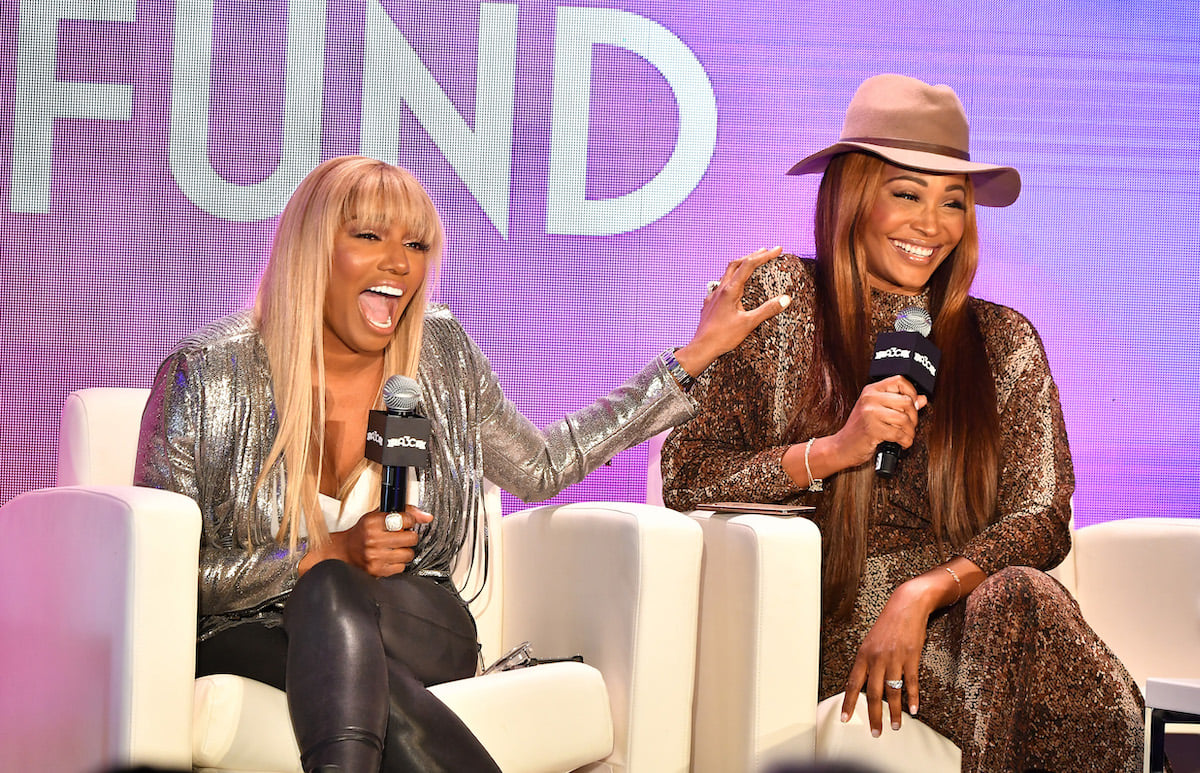 Nene Leakes says Cynthia Bailey doesn't bring anything to 'RHOA'
Leakes has been making her media rounds discussing the current cast of the show. She's made it clear that she feels Bailey is boring, to say the least. In response, Bailey told Wendy Williams in a recent interview that Leakes is one former cast member that should not return.
In regards to Bailey's chat with Williams, Leakes says she's paying it no mind. "I didn't see it, her entire interview," she tells The Jasmine Brand. "Some people did send me the clip [but] I refuse to look at the clip because this is just me helping myself. When I do things like that because I don't want to have an outburst, you know, even though I'm working on me, still certain things somebody says it may make me come back. And I don't want to come back but I was told what she said."
RELATED: Why Cynthia Bailey Is Not Concerned if She Doesn't Get Invited Back to 'RHOA'
Furthermore, Leakes doubles down on her belief that Bailey serves little purpose on the show.
"And there's no shade! I mean I think that, you know, the moment you say that people take it for shade," she continued. "I don't think she should be there, that's just my opinion and I think she'll be a good friend to the show and I think that she will come up with an excuse like 'I live in L.A. now' or something like that. So she can 'and that's why I decided to not do the show' but [Bravo] decided they don't want you on the show. But I get it. I just don't think that she has brought anything to the show in the last few years."
The former 'RHOA' star says she doesn't care for any of her former co-stars but thinks one is good for the show
Bailey isn't the only person Leakes isn't a fan of. She also tells The Jasmine Brand that she doesn't think much of any of her former co-star's, noting, "I don't have any love for them at all but they are an extreme [cast]."
Ironically, she says her longtime nemesis Kenya Moore works for the show because reality television is known for being messy. Per Leakes, Moore stirs the pot and keeps the show interesting.
RELATED: 'RHOA': Nene Leakes Blasts Kandi Burruss for Hypocrisy Over Leakes' Rape Comment Comedy Scandal
"They start a lot of trouble for no reason and that will be Kenya [Moore]. And so if I had to pick anybody [to return] I would say Kenya and Porsha," she says. "Kenya because she is a complete trouble maker and that's how she lives her life."
Leakes' exit came amid a contentious few seasons. She quit the virtual season 12 reunion early and was allegedly phased out of the show over the past few years due to bad behavior. Leakes previously left RHOA following the conclusion of season 7 and returned during season 10 as a full-time cast member.