'RHOA': Is NeNe Leakes Getting Phased out of the 'Real Housewives'?
NeNe Leakes is the last OG housewife on The Real Housewives of Atlanta and has notably been missing from season 12. The reality star skipped out on the first couple of episodes of the season as she was still negotiating her contract. This season Kenya Moore came back after taking a break for a season and she has an ongoing feud with Leakes.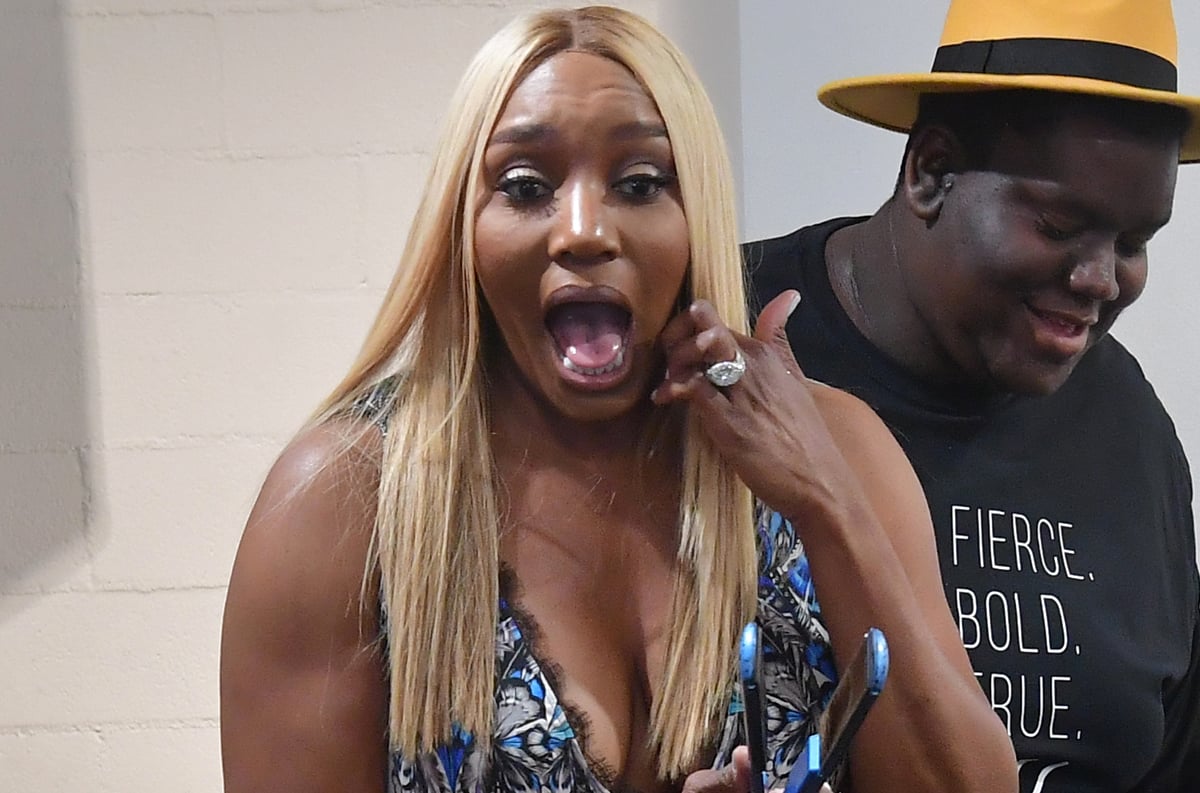 The former beauty queen said in a recent interview that she feels she never had a friendship with Leakes.
"We don't have a friendship," Moore told Entertainment Tonight. "I don't think we ever did have a friendship, I think I was just convenient, and a convenient ally… so yeah, I don't really see the value in being or attempting to be fake friends with her."
Leakes tried to make amends with co-stars she had been feuding with like Porsha Williams but Moore says her apologies were not genuine.
"You're just making up with people because you have to, because you have no one else to film with or nothing else to do, you know?" Moore said. "So, that's what that is."
Kenya Moore says NeNe Leakes is getting phased out
Moore continued her jabs against Leakes by calling her out for saying she is the queen of RHOA. The Miss USA titleholder also hinted that Bravo producers were possibly phasing Leakes out of the show.
"She tries so hard to tell people she's the HBIC," Moore added. "She's the this, she's the that. She's the originator. 'Oh, the real premiere just starts…' And in fact, her presence now is not impactful at all. She's missed out on at least four to five episodes this season, so that clearly means the network is sending you a message. You're not as important as you think you are."
The newbie mother continued saying that Leakes is not as close to the rest of the cast and she's isolating herself.
"The message is very clear: either the network feels that you are still a valuable asset on the show or they don't, and you're replaced and phased out, and you just have to move on," Moore continued. "NeNe has been on the show for a very long time, and I just think the cast is not gelling with her. She always puts herself on an island. She makes these fights with people that don't actually have to occur and she's really the cause of her own demise."
Kenya Moore attacks Marlo Hampton
Moore did not only attack Leakes in the interview, she also went after her best friend Marlo Hampton. She doesn't feel that the latter deserves a peach and be bumped up to a full-time housewife.
"Marlo will never get a peach in my opinion," Moore told Entertainment Tonight. "Listen, she has a horrible criminal past … so, that's just not Bravo's brand. And if she's been on the show for all of these years, doing the same thing, why would you want to make her a Housewife? I mean, you've gotten her as a friend of the show for 10 years, why make her a Housewife now? It just, to me, it's just not good business."
The Real Housewives of Atlanta airs Sunday nights at 8 p.m. ET on Bravo.