'RHOA': Is Nene Leakes Quitting or Returning for Season 13?
Nene Leakes has been at the center of controversy on The Real Housewives of Atlanta. The "tastiest peach" has been a target for many of her co-stars, mainly Kenya Moore. After storming off the season 12 virtual reunion, fans have been left skeptical about Leakes' status on the show. Many viewers have questioned if the Glee alum will leave the Bravo show for good.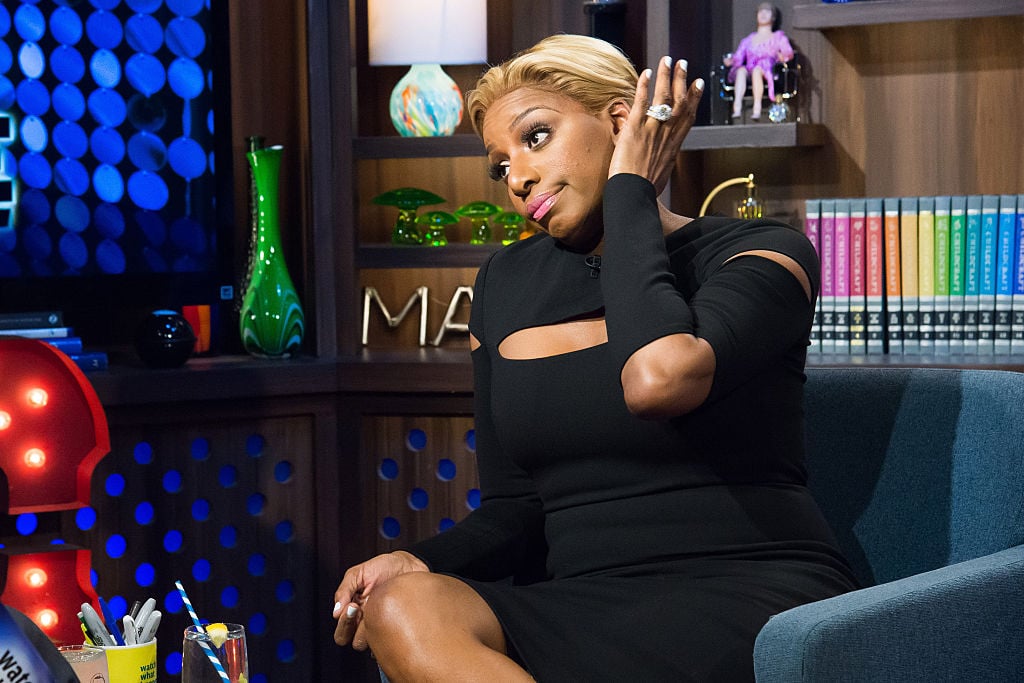 Nene Leakes abruptly quits the virtual reunion
It was a virtual showdown for the ladies of RHOA as they returned to relive all of their season 12 drama. However, Leakes did not enjoy her time at the reunion as she felt she was being ambushed by everyone. The cast includes 6 total full-time Housewives and 2 "friends," but all the drama was around Leakes.
"The whole reunion is just Nene. What did you think about part one? Were they asking the questions to anyone besides Nene? It's Nene, honey. Nene, Nene… to the point where I said to Andy, 'Is there anybody else here, honey? Do you have any questions for anyone else here besides just Nene?'" she told ET.
Leakes didn't find it fair that she was the only one being talked about at the reunion.
"Everybody is being paid a check, correct? So, Nene shouldn't have to carry everybody on her back. Let some of these other girls work for their checks, Andy," Leakes added.
The Fashion Police alum missed out on the first episodes of season 12 as she took longer to close her deal with the network. However, Leakes felt like she worked the most out of her co-stars.
"Like, you have all these girls, you decided that you wanted them in all your episodes then, please, make all of your girls work," she also said.
Is Nene Leakes returning for season 13?
At the end of the second part of the RHOA Season 12 reunion, Leakes stormed off and left for good. She found out that Yovanna Momplaisir was joining the conference call and did not want to face all of that drama. This particular act has made everyone question if Leakes wants to come back for season 13, which is also something she is questioning herself.
"I don't know, I just don't know," Leakes told People. "I got back and forth with it every day, I feel like it's a big conversation I need to have with the network and with production. Because if they value their talent in some sort of way, then we need to talk. We need to come up with some sort of compromise here."
Although she is not definitely closing the door on RHOA, quarantine has made her think about what she wants in life.
"I keep saying to people, 'I want my life back.' I can't have these girls fighting with me on TV for no reason anymore," she added. "I've got to move forward. And if that's all you want from me, I have to move on and I got to go. Me and my wig got to leave, honey."
The Real Housewives of Atlanta airs on Sunday night at 8 p.m. ET on Bravo.