'RHOA': Nene Leakes Finally Breaks Silence on Reports Kandi Burruss Is Highest-Paid 'Housewives' Star
Nene Leakes from 'RHOA' is addressing rumors that Kandi Burruss is the Housewife that makes the most money on the franchise.
Nene Leakes is the last standing original cast member of The Real Housewives of Atlanta. Although the Bravo star took two seasons off the show, she returned in season 10 to reclaim her crown. After Leakes, Kandi Burruss is the most veteran Housewife. Kenya Moore made it known that it's Burruss that makes the most money on the show and Leakes is finally breaking her silence about the rumors.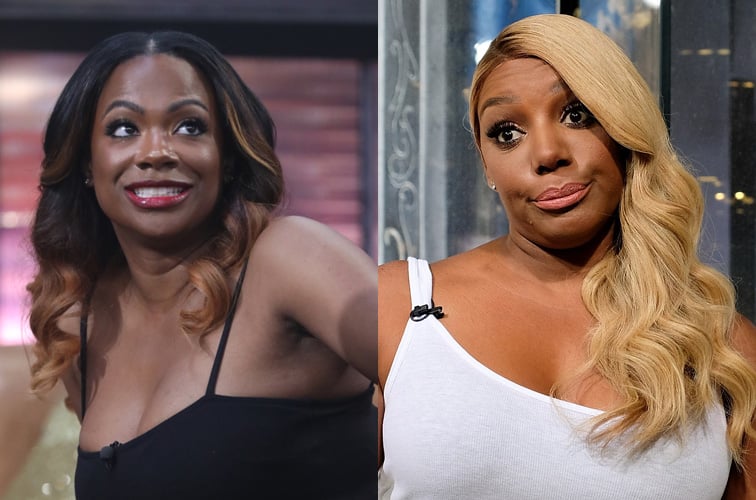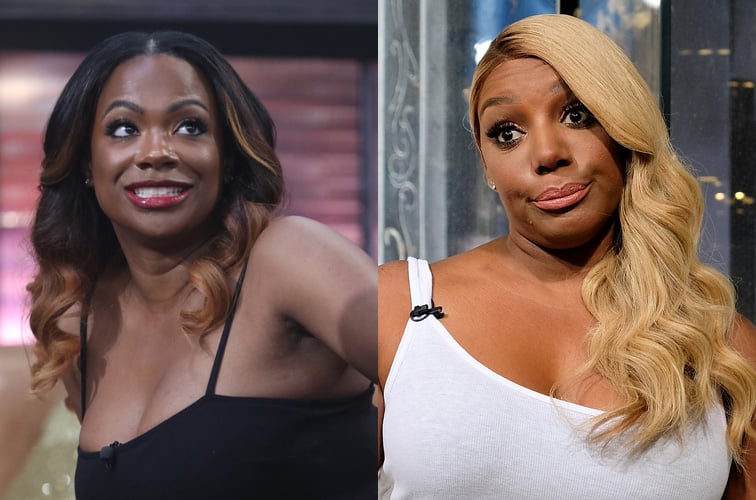 What did Kenya Moore say?
When Moore appeared on The Wendy Williams Show ahead of the season 12 premiere of RHOA, the show's host got a little messy. Williams asked if Moore was returning to the franchise and coming after a Leakes-sized paycheck.
Moore clarified that Leakes was not the highest-paid housewife on the show and explained that it was Burruss.
"Kandi makes the most money, so if I was coming for anybody's purse and bag, it would be Kandi's," Moore said back in November. "Kandi is the real HBIC on that show. I'm just a player. I have a nice coin. I love the little bag I take home at night and it feeds my child very well. So I'm not coming for anybody's money."
Nene Leakes talks about her paycheck
After months of gossip, Leakes was finally asked about the claims Moore made about which RHOA star makes the most money.
"You know, I heard rumors that Kandi [Burruss] was the highest-paid Housewife," Leakes said on the Lady Gang podcast, according to Entertainment Tonight. "So, I don't know. I don't know. We don't know. I think everybody kinda assumes. What I do know is that I like my check. I don't know what whoever's making. I don't really care!"
Leakes didn't reveal how much her salary is, but she said her contract negotiations were strictly based on her own demands, not based on someone else's earnings.
"When I negotiated my money, I negotiated the money that I wanted," she added. "You can't worry about the next person, 'cause that's gonna mess you up. You know, you're gonna be thinking about how much money she's making, $2 more than me… If she is higher-paid than I am, she's not getting much more than me, baby. It may be $5 more, so she can keep it."
Kandi Burruss not happy with the rumors
After Moore made her claim about Burruss' paycheck, the latter was asked about the rumors, something she wasn't too thrilled about.
"When I see those reports that will come out about how much each person makes on the show, I'm like, 'Who's giving them this information?'" Burruss told ET back in November. "Like, who's really sending it in to say, 'Oh, this person makes…' I know I'm not telling anybody how much I make!"
The music hitmaker didn't delve into the details of her salary but said she was happy with what she makes on the show.
"Bravo has treated me well, as well as they treat everybody well on this show," she continued. "They take care of us and I'm happy with what they pay me and I'm leaving it at that. I do not care about what everybody else gets paid, so then I don't want them to care what I get paid."
The Real Housewives of Atlanta airs Sunday nights at 8 p.m. ET on Bravo.