'RHOA': Nene Leakes Reacts to Porsha Williams' Engagement to Co-Star's Ex-Husband
Nene Leakes might not be on The Real Housewives of Atlanta anymore but she keeps in touch with some of her co-stars. The "tastiest peach in Atlanta" congratulated Porsha Williams after she announced her relationship with Simon Guobadia. Leakes soon found out that "little sis" was engaged to the ex-husband of one of her friends from the show and she updated her reaction.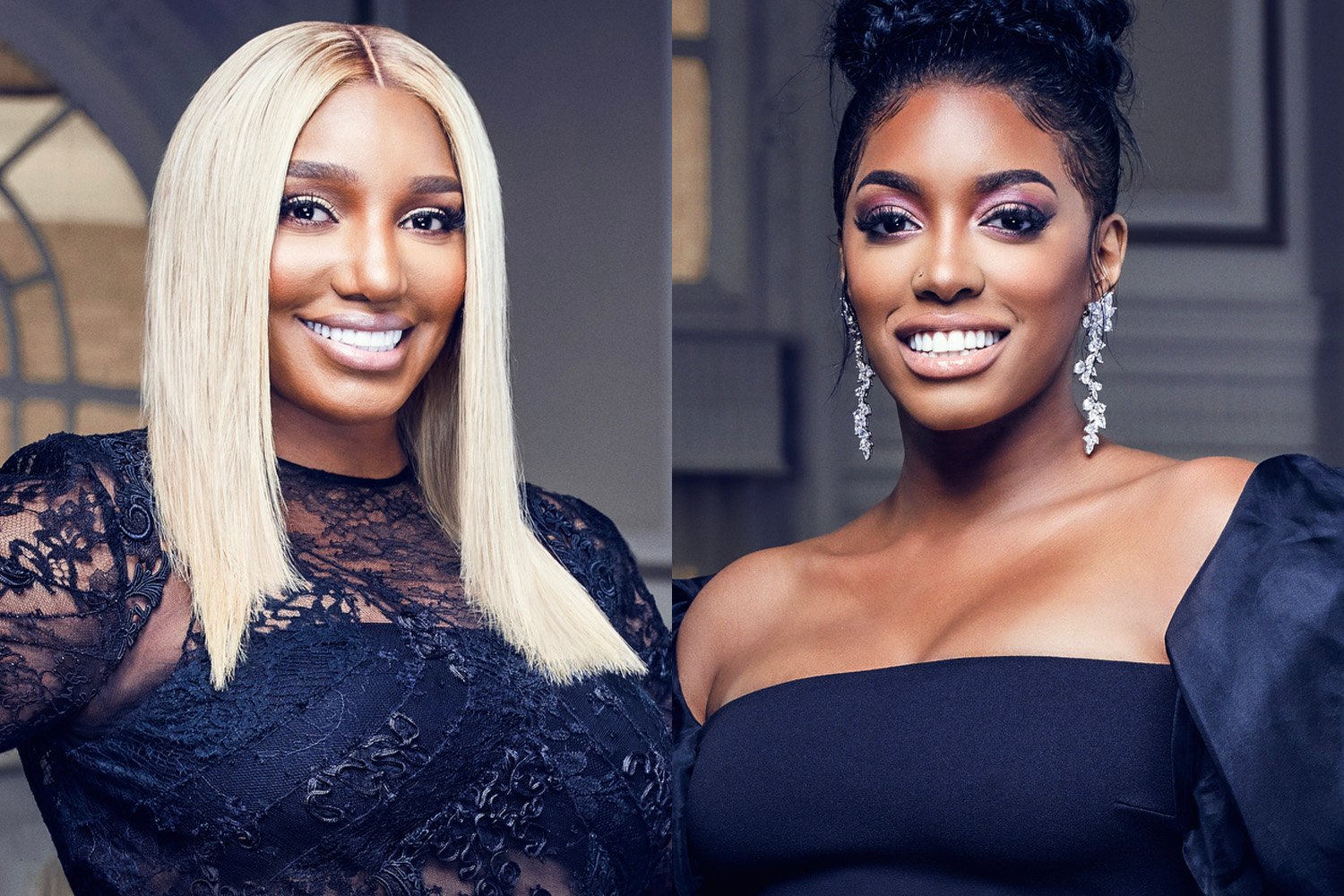 Porsha Williams confirms new relationship
Williams had been estranged from Dennis McKinley and her journey was documented on RHOA. Although the couple tried to make things work out, they ultimately didn't as a couple. Now they are working to be the best co-parents to the adorable Pilar. Williams shocked fans when she shared a photo of herself in the middle of the father of her baby and her new man Simon.
"Our relationship began a month ago—yes we are crazy in love," Williams shared on Instagram on Monday, May 10. "I know it's fast but we are living life each day to its fullest. I choose happiness every morning and every night. Tuning out all negative energy and only focused on positive wishes. He makes me so happy and to me, that is what matters most."
Fans have been murmuring about Simon, who happened to be married to Falynn Guobadia. The latter was introduced to RHOA viewers in season 13 as a "friend of" Williams who tried to explain the situation in her post.
"For all of you that need facts, I get the optics but Simon filed for divorce from a previous marriage in January. I had nothing to do with their divorce filing. That's between the two of them," Williams explained. "Falynn and I are not friends, and Simon's divorce has been settled. Our relationship is a positive, loving step forward in everybody's lives."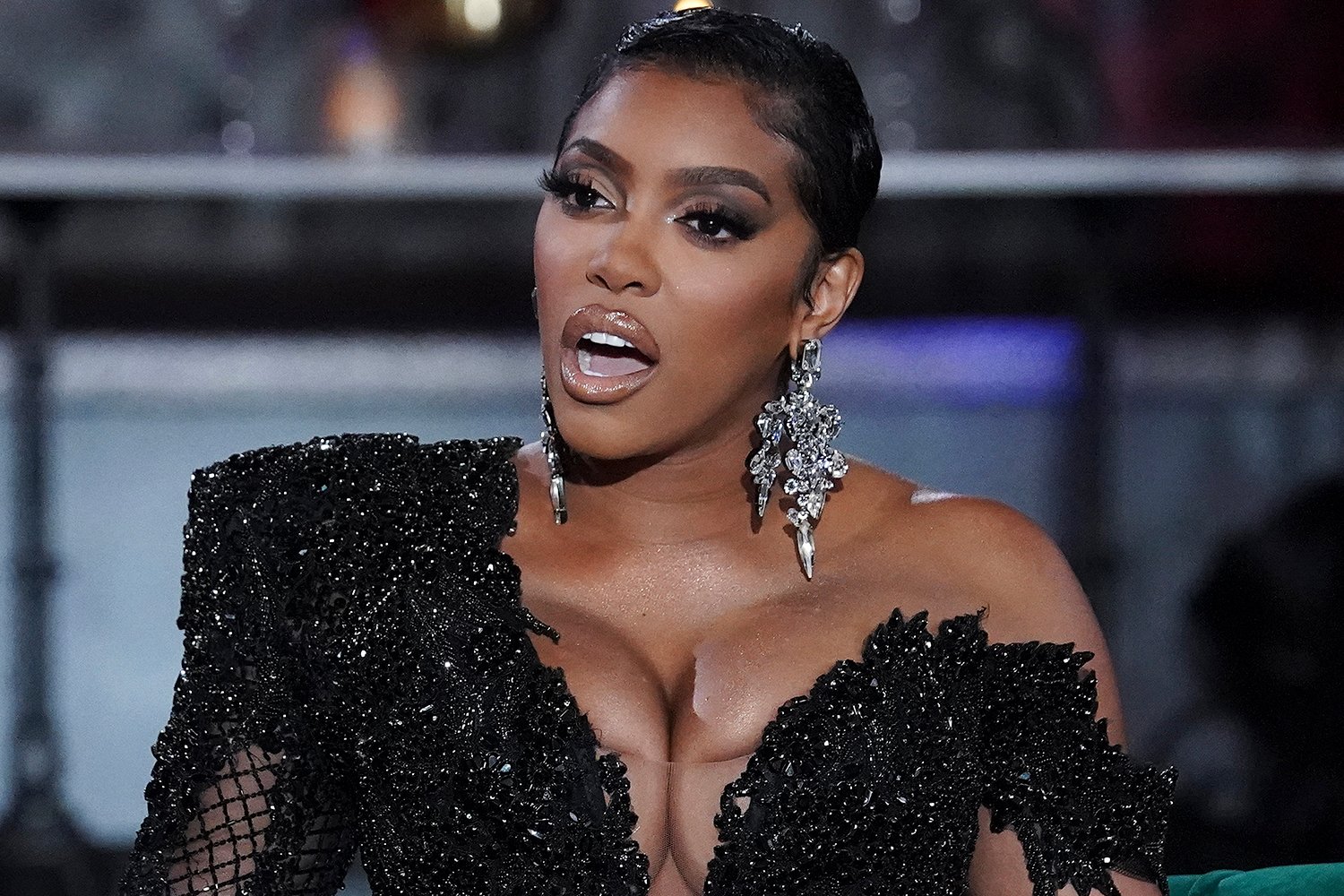 RELATED: 'RHOA': The Porsha Williams-Kandi Burruss Feud Over Unaired Confrontation Explained
Nene Leakes reacts to Porsha Williams' shocking news
Leakes left RHOA after a contentious contract dispute that was ultimately not resolved. Since then, the Fashion Police alum has been focused on her own ventures and seemingly keeps in touch with some of her co-stars. When Williams announced the news of her engagement, Leakes was one of the first to extend her well-wishes to the new couple.
"Congrats P! Always choose happiness first," Leakes replied.
However, things started getting crazy on social media as people found out Williams was engaged to Simon, who up until recently was married to Falynn. Fans started bombarding Williams' Instagram post reacting to the bombshell. Williams would soon disable comments on the post.
Leakes was probably perplexed as to what the drama was about and reacted on Twitter once people started filling her in.
"I didn't watch the show! So this the man that was on the show wit [sic] that girl?!?! Oh sh*t. Now I see what y'all saying! OUCH," Leakes tweeted.
In a second tweet, Leakes added, "Reading is fundamental. I posted a comment and didn't really read. I just saw low and relationship then posted. You have to keep it real as a friend, it looks strange but I don't know any details."
RELATED: 'RHOA': Marlo Hampton Calls First Part of Season 13 A 'Snoozefest'
Falynn Guobadia reacts to news
Following Williams' announcement, Simon also took to Instagram to share the news he was not only in a new relationship but he was also engaged.
"Getting married again was never a question in my mind, but when. Did not expect to be blessed with a mate so soon. The interesting thing about life is that it is an individual journey," Simon posted. "Porsha and I, with the support of our loved ones have chosen to travel together as one and spread love and positivity to our community which is in desperate need of positive and healthy images of the best versions of ourselves."
RHOA fans also reached out to Falynn who posted on Instagram her gratitude after all the support she had received.
"I want to thank everyone for reaching out to me and offering their love and support," she posted on Instagram. "At this time, I am focusing on finalizing my divorce and healing. Sending positivity to all of you."
RHOA is not filming right now and it is not known if all of this will make it to the new season of the Bravo series.