'RHOA': Nene Leakes Reveals Her Husband Gregg 'Is At Home Dying,' Asks Fans for Love and Support
After leaving The Real Housewives of Atlanta behind, Nene Leakes has been focusing on her family and business. In June, she revealed that her husband Gregg's cancer returned, and he needed to undergo additional treatment. The RHOA alum reluctantly shared some sad news and says that his health has deteriorated, and he's now on the verge of dying.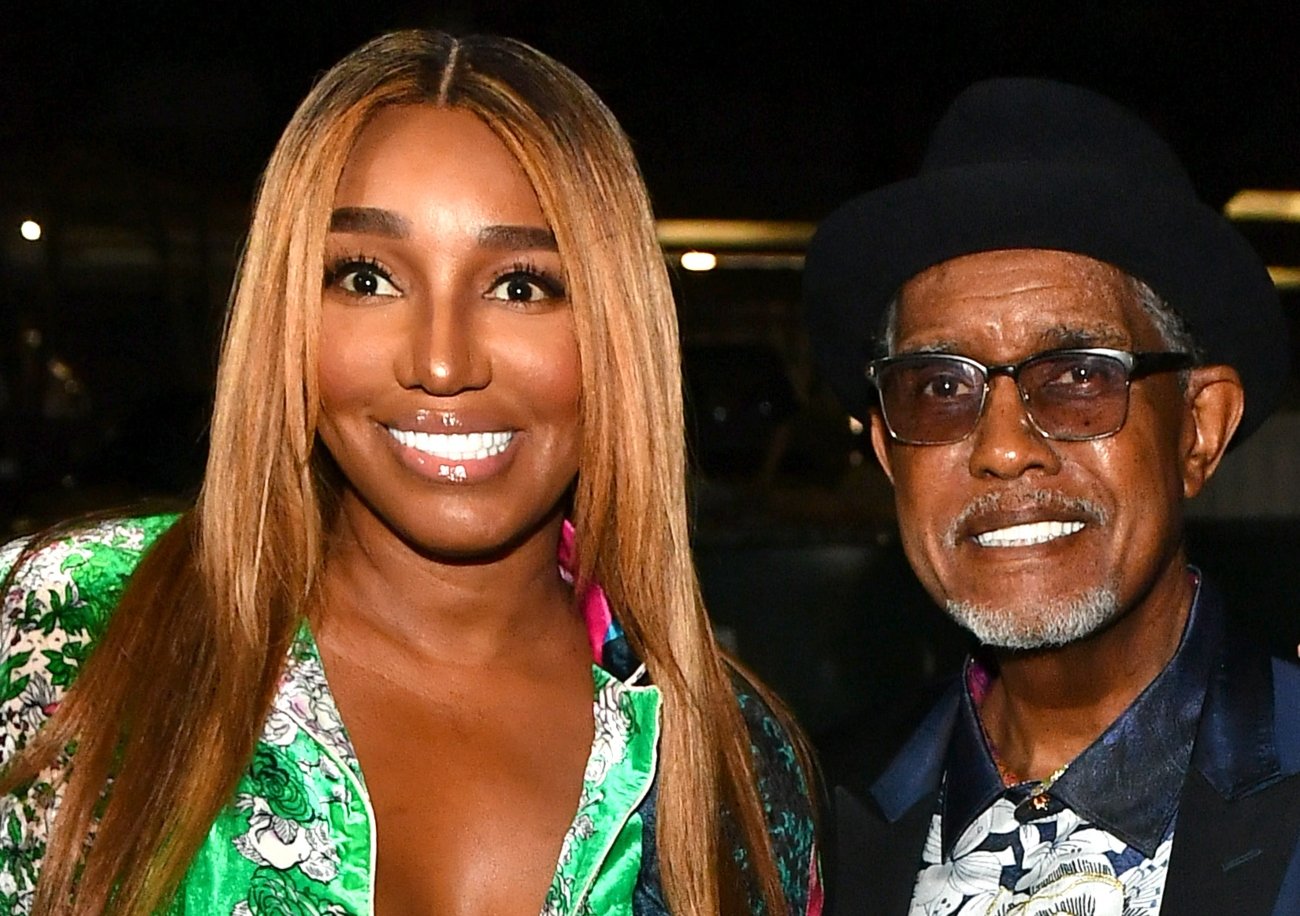 Nene Leakes says husband Gregg is 'dying at home' and asks for love
A video is circulating on social media with Nene Leakes at her nightclub, The Linnethia Lounge. In footage that was originally posted on TikTok on August 28, Leakes speaks into a microphone and mentions that some fans approached her and asked her to say, "Happy Birthday." She explains that they called her "rude" when she did not feel like acknowledging their request and she's going through something personal. It is a sensitive time for her and her family.
"I had no idea that I was going to walk in here and make an announcement," said Leakes. "But I want to say this to you, and I want to be at peace. You see me and you see my son, give us a lot of love, OK? My husband is transitioning to the other side and I'm not in the mood to say, 'Happy Birthday' to you."
Leakes continued to say that she and her son were there because it's their business and chided the customers for calling her rude in that moment. "So when people approach you and say that you're rude because you don't want to say 'Happy Birthday': My husband is at home dying. And I don't want to say, 'Happy Birthday,' OK? Please give us some respect. Give us some love. That's what we're asking you to do."
She added that she and her son are hurting, and they only showed up to the lounge because they have a business to run. "But my husband is losing his life at this very moment," said Leakes. She said she would have preferred not to get on the mic and put the news out there and again implored fans to show her family love, empathy, and support.
The couple first married in 1997, split in 2011, and then remarried in a lavish ceremony in 2013 that aired on Bravo. Viewers have witnessed Nene and Gregg's relationship on the small screen and some of the most vulnerable moments in their marriage.
Gregg Leakes came home from the hospital in July
Fans saw the Leakes family navigate Gregg's colon cancer journey in 2018-2019 on Real Housewives of Atlanta as he went through treatment for a stage 3 diagnosis. He went into remission in 2019, but Leakes admitted that the experience took a toll on her marriage.
However, in June 2021, Nene spoke with The Jasmine Brand and shared that the cancer returned, and Gregg had additional surgery for his condition. She asked for prayers and well wishes, and later revealed that he endured a six-week stay in the hospital following surgery. Gregg returned home in late July.
Online, people are sending Leakes supportive, compassionate messages and prayers as her family continues to push through this difficult time in their lives. Many are reminded that celebrities are humans too who experience personal tragedies and loss.